Inflation accelerated in August to 3.7% as consumer prices heat up again
Inflation sees uptick in August amid big increase in gas prices
Inflation accelerated for a second straight month in August, reversing previous declines as consumers continued to grapple with the rising cost of everyday goods.
The Labor Department said Wednesday that the consumer price index, a broad measure of the price for everyday goods including gasoline, groceries and rents, rose 0.6% in August from the previous month, in line with estimates. It marked the steepest monthly increase this year, underscoring the challenge of taming high inflation.
Prices climbed 3.7% from the same time last year, faster than both the 3.2% reading in July and the 3.6% estimate from Refinitiv economists.
Other parts of the report also pointed to a slower retreat for inflation. Core prices, which exclude the more volatile measurements of food and energy, climbed 0.3% last month and 4.3% annually. While both of those figures are lower than previous readings, the monthly core measure climbed faster than expected. 
A FED PAUSE LIKELY WON'T HELP STRUGGLING CONSUMERS
Core prices remain more than two times higher than the typical pre-pandemic level. 
"Today's report was a disappointment — not because headline inflation jumped, much of which can be explained by an increase in gas prices, but because core inflation moved higher by 0.3%, which was higher than expected," said Chris Zaccarelli, the chief investment officer for Independent Advisor Alliance.
US RECESSION REMAINS 'MORE LIKELY THAN NOT,' DEUTSCHE BANK WARNS
Scorching-hot inflation has created severe financial pressures for most U.S. households, which are forced to pay more for everyday necessities like food and rent. The burden is disproportionately borne by low-income Americans, whose already-stretched paychecks are heavily affected by price fluctuations. 
The inflation increase hit millions of workers' paychecks last month. Average hourly earnings for all employees declined 0.5% in August from the previous month when factoring in the impact of rising consumer prices. 
On an annual basis, average hourly earnings remained up 0.5% from the same time last year.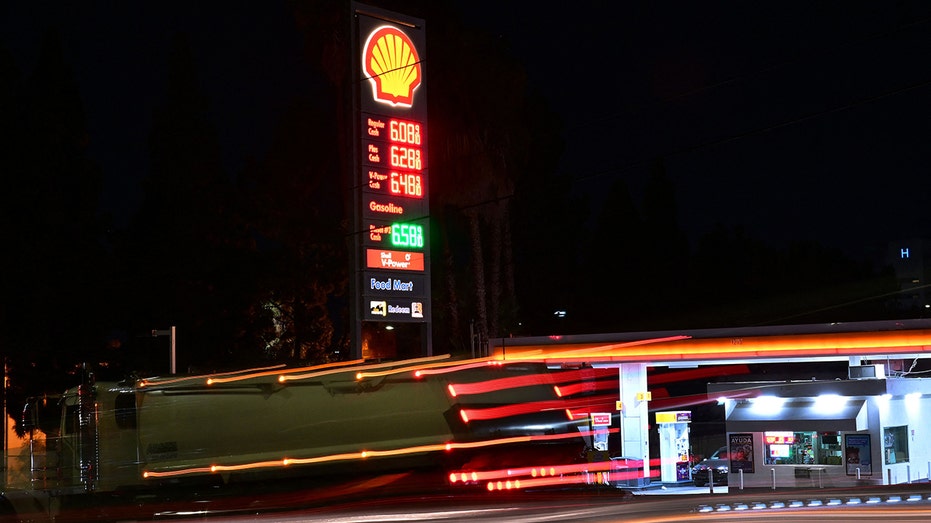 "This was bad news for Americans who feel inflation most acutely when filling their tanks and writing their rent checks," said Robert Frick, corporate economist at Navy Federal Credit Union. "Some rent relief is in sight, but it won't occur until next year, and it will be a small comfort given how high shelter costs have risen. And given core inflation rose, it's clear inflation around current levels may be with us for months."
MOODY'S DOWNGRADES US BANKS, WARNS OF POSSIBLE CUTS TO MAJOR LENDERS
The spike in headline inflation largely stemmed from a surge in gas prices, which accounted for more than half of the increase last month, the Labor Department said in the report. In total, energy prices climbed 5.6% in August from the previous month, including a 10.6% jump in gas prices.
Oil prices have surged in recent months as OPEC+, the group of oil-producing nations led by Saudi Arabia and Russia, has cut back on crude production.
Other price gains also proved persistent and stubbornly high in August. Shelter costs, which account for about 40% of the core inflation increase, rose 0.3% for the month and are up 7.3% over the past year.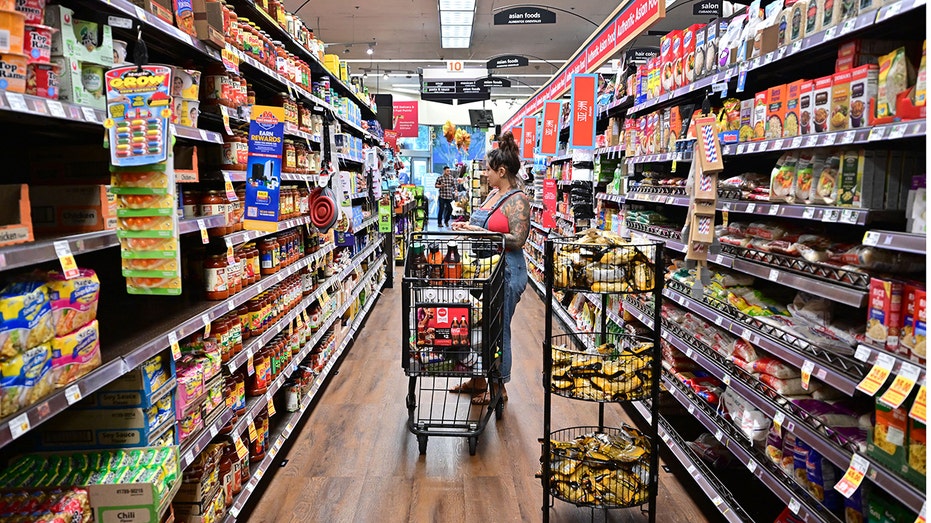 Food prices, a visceral reminder of inflation for many Americans, also inched higher in August. Grocery costs rose 0.2% last month and are up 3% compared with the same time last year.
The cost of things like auto insurance and airline tickets also increased in August. 
The data indicates that while inflation has fallen from a peak of 9.1%, it remains well above the Fed's 2% target, despite an aggressive interest-rate hike campaign. The U.S. central bank has approved 11 rate hikes over the course of 16 months, lifting the federal funds rate to the highest level since 2001. 
GET FOX BUSINESS ON THE GO BY CLICKING HERE
Still, policymakers are widely expected to skip an interest rate increase at their upcoming meeting on Sept. 19-20, despite the latest uptick in inflation. The probability of a 12th rate hike in September is just 3%, according to data from the CME Group's FedWatch tool, which tracks trading.
However, the hotter-than-expected report may pave the way for another rate increase in the fourth quarter. The Fed meets two more times this year, after the September gathering, in November and December.
"It's likely that the Fed stays on hold for this month," Zaccarelli said. "Unfortunately, an increase in inflation — especially one that is unexpected — leaves the door open for the Fed to raise rates again before the end of the year."