Crazy thunderstorms drive 'unprecedented' $34 billion of insured losses this year
US saw 10 severe thunderstorms in first half of 2023 that left at least $1B in insured losses: report
Intense thunderstorms wreaked havoc on the U.S. in the first six months of the year, driving tens of billions of dollars worth of insured losses, according to a recently released Swiss Re report. 
Swiss Re said Wednesday that the amount of insured losses brought on by the U.S. storms, and the lightning, rain, hail and winds that accompany them, totaled $34 billion in that time frame. That marked the "highest ever insured losses in a six-month period," according to the reinsurance company.
Out of all 50 states, Texas faced the most impact of severe storms, Swiss Re found.
A separate July report from BMS Group said the Lone Star State has faced more than $7.2 billion in insurance loss so far in 2023 from severe weather, above Illinois, Kentucky, Colorado, Tennessee, Arkansas and Missouri, which also saw losses in the 10 figures.
The U.S. has averaged six sets of severe thunderstorms that racked up at least $1 billion in losses a year for the past decade, the reinsurance company said. In 2023's first six months, it saw 10.
PROPERTY INSURANCE GOING UP OR AWAY FOR MANY IN BREWING CRISIS
The insurance markets in some states, like Florida and California, have experienced difficulties in recent years with some insurers choosing to curb their coverage there, FOX Business previously reported.
Globally, $35 billion worth of insured losses in the first half of 2023 resulted from severe thunderstorms, according to Swiss Re. That made up nearly 70% of the insured natural catastrophe losses posted overall in the time frame.
"With severe thunderstorms as the main driver of above-average insured losses in the first half of 2023, this secondary peril becomes one of the dominant global drivers of insured losses," Swiss Re Head of Catastrophic Perils Martin Bertogg said in a statement. "The above-average losses reaffirm a 5-7% annual growth trend in insured losses, driven by a warming climate but even more so, by rapidly growing economic values in urbanized settings, globally."
GET FOX BUSINESS ON THE GO BY CLICKING HERE
For the first six months of 2023, insured losses caused by natural catastrophes came in at $50 billion, marking a $2 billion jump and a more than 4% increase year over year, according to Swiss Re. Compared to the 10-year average of $38 billion, the reinsurance company said they have widened 42%.
The first half of 2023 has beat out all others apart from one – 2011 – in how high its global natural catastrophe insured losses reached, per Swiss Re. That year, insured losses were $104 billion worldwide, largely caused by Japan and New Zealand both getting hit with major earthquakes, according to the reinsurance company.
TROPICAL STORM IAN INSURANCE LOSSES PROJECTED TO REACH $40 BILLION
Some other events that caused insured losses in the first half of the year included flooding and severe weather in New Zealand, flooding in Italy, and earthquakes in Turkey and Syria, Swiss Re said.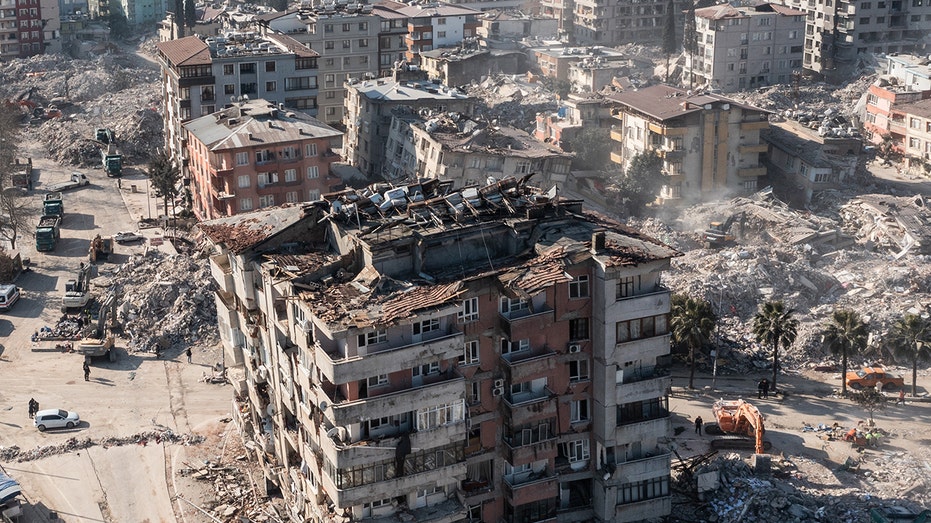 Those earthquakes created $5.3 billion in insured losses, according to the report. Tens of thousands of people were killed in the disaster.