Electric air taxi company Joby Aviation announces factory in Dayton, Ohio, to kickstart 'new era' in flying
Facility to be built at 'birthplace of aviation,' where the Wright Brothers lived
Electric air taxi company Joby Aviation, Inc. on Monday announced that it plans to create up to 2,000 jobs by building its first scaled manufacturing facility in Dayton, Ohio, in a move Ohio Gov. Mike DeWine says will "launch a new era in aviation manufacturing and aerial mobility." 
Joby Aviation, which is developing electric vertical takeoff and landing aircraft for commercial passenger service, says construction at a site at Dayton International Airport is expected to start next year. Once complete in 2025, the facility will be able to produce 500 aircraft a year. 
"We're building the future of aviation right where it all started, in Dayton, Ohio," JoeBen Bevirt, founder and CEO of Joby, said in a statement. "The Wright Brothers harnessed revolutionary technology of their time to open up the skies, and we intend to do the same — this time, bringing quiet and emissions-free flight that we hope will have an equally profound impact on our world. 
The 140-acre site at Dayton International Airport "has the potential to support significant further growth over time, providing enough land to build up to two million square feet of manufacturing space," the company added, noting that it "plans to use existing nearby buildings to begin near-term operations." 
DELTA, ELECTRIC AIR TAXI COMPANY JOBY AVIATION TEAM UP ON HOME-TO-AIRPORT SERVICE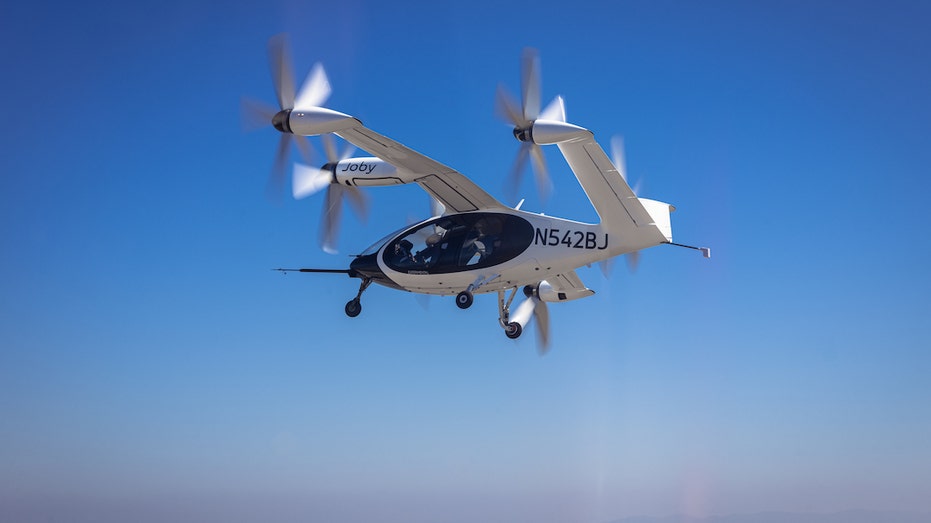 "Ohio's legacy in aviation begins with the Wright Brothers and continues with Joby Aviation as they launch a new era in aviation manufacturing and aerial mobility in Dayton," Gov. Mike DeWine, a Republican, said in a statement. "The aircraft that will roll off Joby Ohio's production lines will redefine urban transportation and contribute to a fundamental change in the way people and goods travel." 
Joby says its aircraft are designed to transport a pilot and four passengers at speeds of up to 200 mph and with a range of 100 miles, incorporating a "revolutionary quiet noise profile that is barely audible against the backdrop of cities." 
FRONTIER AIRLINES CEO SAYS WORKFORCE GOT 'LAZY' DURING PANDEMIC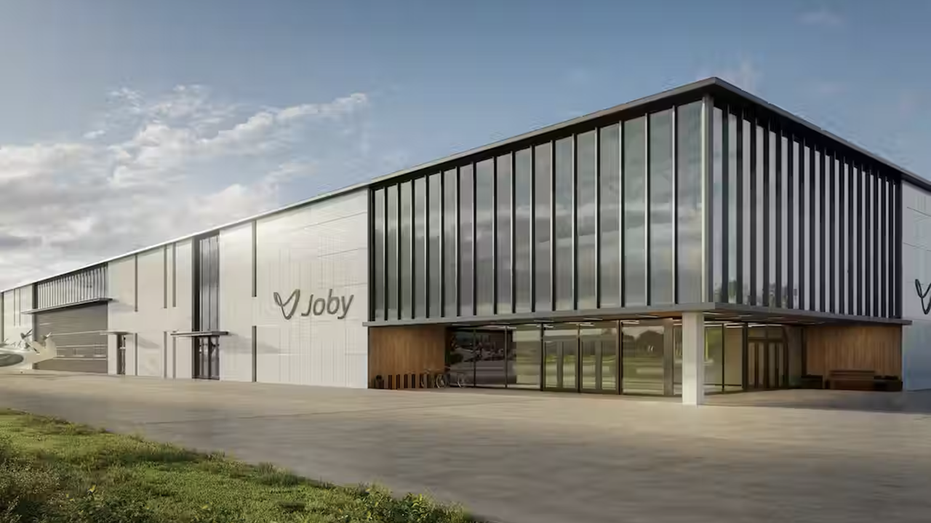 "The company plans to operate these aircraft as part of aerial ridesharing networks in cities and communities around the world, starting in 2025, building on partnerships it has developed with Delta and Uber," it said. 
FOX Business reported last November that Delta Air Lines will integrate Joby's aircraft into its customer-facing channels to create a sustainable home-to-airport transportation service for the airline's customers. 
The premium service, which will run alongside Joby's standard airport service in priority markets, will initially launch in New York and Los Angeles.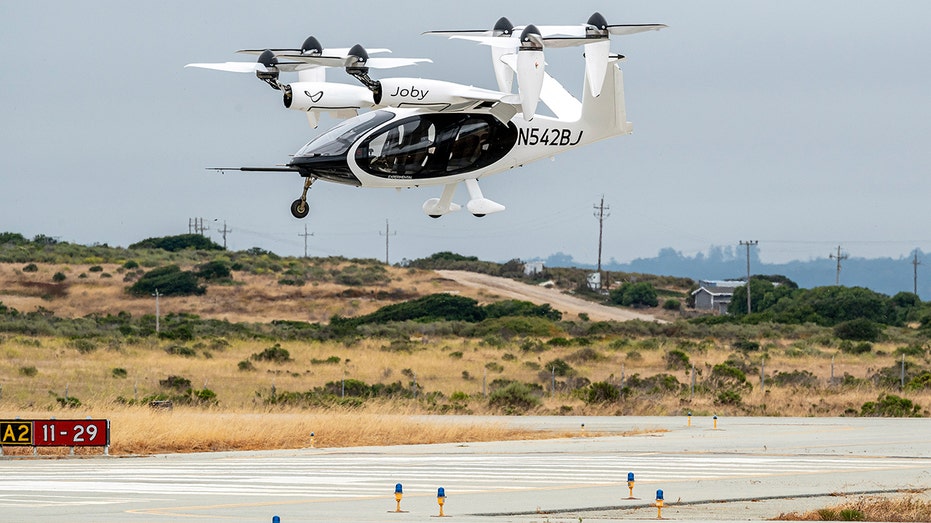 CLICK HERE TO READ MORE ON FOX BUSINESS        
"This is a groundbreaking opportunity for Delta to deliver a time-saving, uniquely premium home-to-airport solution for customers in key markets we've been investing and innovating in for many years," Delta CEO Ed Bastian said in a statement at the time. 
FOX Business' Lucas Manfredi contributed to this report.