Fed skips an interest rate hike, but high mortgage rates could be here to stay
Mortgage rates unlikely to fall anytime soon, even if the Fed pauses rate hikes
The Federal Reserve skipped an interest rate hike at the conclusion of its two-day meeting on Wednesday, but the much-anticipated pause may offer little relief to Americans squeezed by higher borrowing costs.
The widely expected decision left interest rates unchanged at a range of 5.25% to 5.5%, the highest level since 2007. 
But policymakers also opened the door to one more rate increase this year, meaning there could be more pain for would-be homebuyers in the form of steeper mortgage rates. Economists also believe that Fed officials will reiterate a previous message that they have no intention of cutting rates anytime soon — meaning that high rates may be here to stay. 
HOUSING STARTS UNEXPECTEDLY PLUMMET TO LOWEST LEVEL SINCE 2020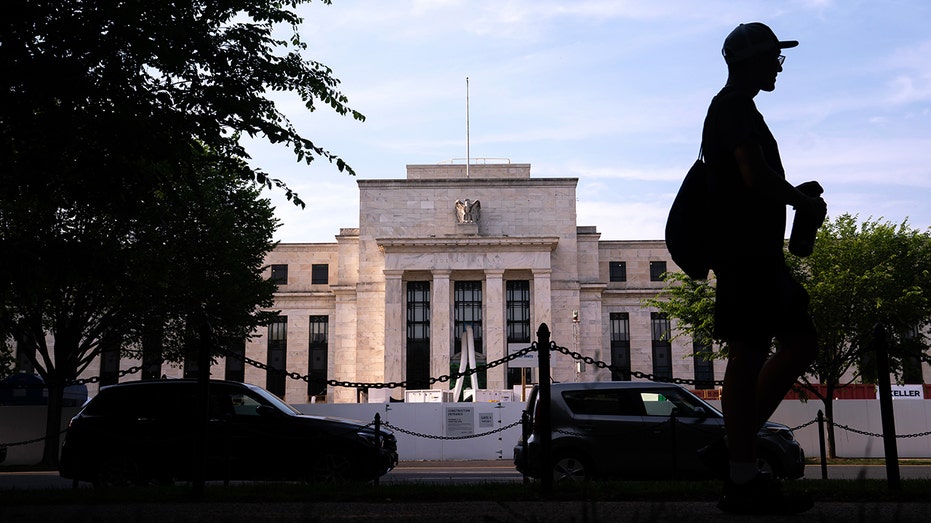 "Higher rates are a positive for savers, but it also means mortgage rates may not fall all the way back to where they were in 2020 and 2021," said Sonu Varghese, global macro strategist at Carson Group.
Mortgage rates spiked over the past year as the Fed waged an aggressive campaign to crush high inflation. In the span of just 16 months, the central bank approved 11 rate increases — the fastest pace of tightening since the 1980s.
MORTGAGE CALCULATOR: SEE HOW MUCH HIGHER RATES COULD COST YOU
While the federal funds rate is not what consumers pay directly, it affects borrowing costs for home equity lines of credit, auto loans and credit cards. 
Rates on the popular 30-year fixed mortgage are currently hovering around 7.18%, according to Freddie Mac, well above the 6.02% rate recorded one year ago and the pre-pandemic average of 3.9%. It is near the highest level in two decades.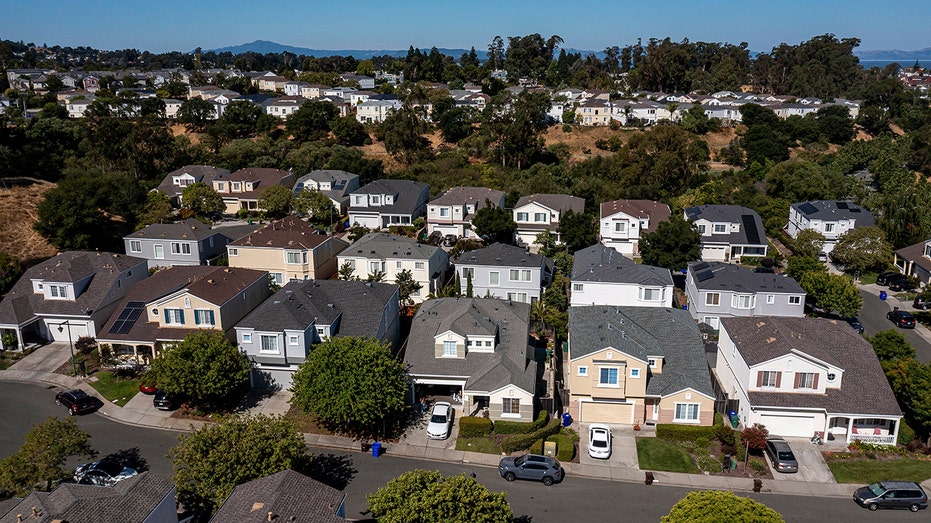 Even just a minor change in mortgage rates can affect how much potential homebuyers pay each month.
A recent study from LendingTree compared the average monthly payments on 30-year fixed-rate mortgages in April 2022, when the rate hovered around 3.79%, and one year later, when rates jumped to 5.25%.
GET FOX BUSINESS ON THE GO BY CLICKING HERE
It found that higher rates cost borrowers hundreds more each month and potentially added as much as $75,000 over the lifetime of the 30-year loan.
"Higher mortgage rates have radically altered homebuyer purchasing power and have been a key factor in existing home sales dropping from a more than 6.5 million unit pace in early 2022 to the roughly 4 million unit pace in recent months," said Danielle Hale, chief economist at Realtor.com. "Perhaps more importantly, higher mortgage rates continue to keep existing homeowners sidelined because they don't want to borrow at today's much higher rates."