Fed pauses interest rate hikes, but high mortgage rates could be here to stay
Mortgage rates unlikely to decline in the short term despite Fed rate pause
The Federal Reserve ended its long streak of interest rate hikes this week, but the much-anticipated pause may offer little reprieve to Americans squeezed by higher borrowing costs.
The widely expected decision Wednesday left interest rates unchanged at a range of 5% to 5.25%, the highest level since 2007. 
But policymakers also opened the door to additional rate increases this year, meaning there could be more pain for would-be homebuyers in the form of steeper mortgage rates.
MORTGAGE CALCULATOR: SEE HOW MUCH HIGHER RATES COULD COST YOU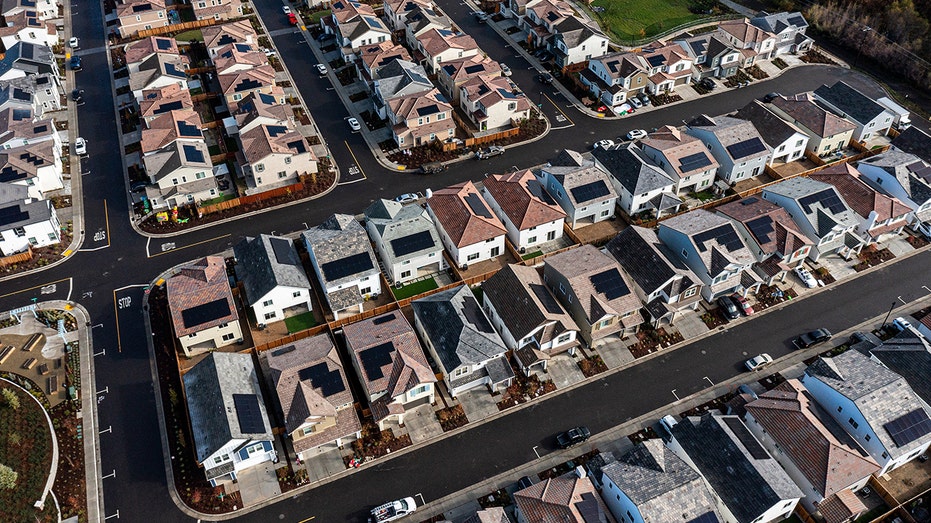 "It's unclear that today's pause will ease mortgage rates, even in the short term," said Orphe Divounguy, a senior economist at Zillow Home Loans. "Without further evidence that core non-housing services inflation is easing, mortgage rates are likely to remain elevated. Despite today's pause, Powell indicated that subsequent rate increases may be necessary."
Fresh economic projections laid out after the meeting show that a majority of Fed officials who participated in the meeting expect rates to rise to 5.6% by the end of 2023, suggesting at least two more quarter-point increases this year. 
"Given how far we have come, it may make sense for rates to move higher but at a more moderate pace," Chair Jerome Powell told reporters at the post-meeting press conference. "It's just the idea that we're trying to get this right."
COMMERCIAL REAL ESTATE CRASH STILL LOOMING OVER US ECONOMY
Mortgage rates spiked over the past year as the Fed waged an aggressive campaign to crush high inflation, raising interest rates at the fastest pace in decades. While the federal funds rate is not what consumers pay directly in mortgage, it affects borrowing costs for home equity lines of credit, auto loans and credit cards. 
Freddie Mac said Thursday the average rate on the 30-year loan this week slid to 6.69% from 6.71% the previous week. It marks the second straight week of declines, although rates remain substantially higher than before the COVID-19 pandemic began, when the average hovered around 3.9%.
Even just a minor change in mortgage rates can affect how much potential homebuyers pay each month.
A recent study from LendingTree compared the average monthly payments on 30-year fixed-rate mortgages in April 2022, when the rate hovered around 3.79%, and one year later, when rates jumped to 5.25%.
GET FOX BUSINESS ON THE GO BY CLICKING HERE
It found that higher rates cost borrowers hundreds more each month and potentially added as much as $75,000 over the lifetime of the 30-year loan.