Grocery store CEO reveals when Americans will see relief in the aisles
Grocery prices accelerated again in May despite cooling inflation
As inflation begins to cool down, grocery store shoppers are still waiting for relief in the aisles as Americans continue to pay top dollar to feed their families.
CEO and president of Stew Leonard's supermarket chain Stew Leonard Jr. addressed when shoppers may finally see prices dip on "The Claman Countdown" Tuesday.
"We're hoping maybe next year and the year after prices will come down or at least stabilize," Leonard Jr. said.
WHOLESALE INFLATION COOLS IN MAY TO LOWEST LEVEL IN TWO YEARS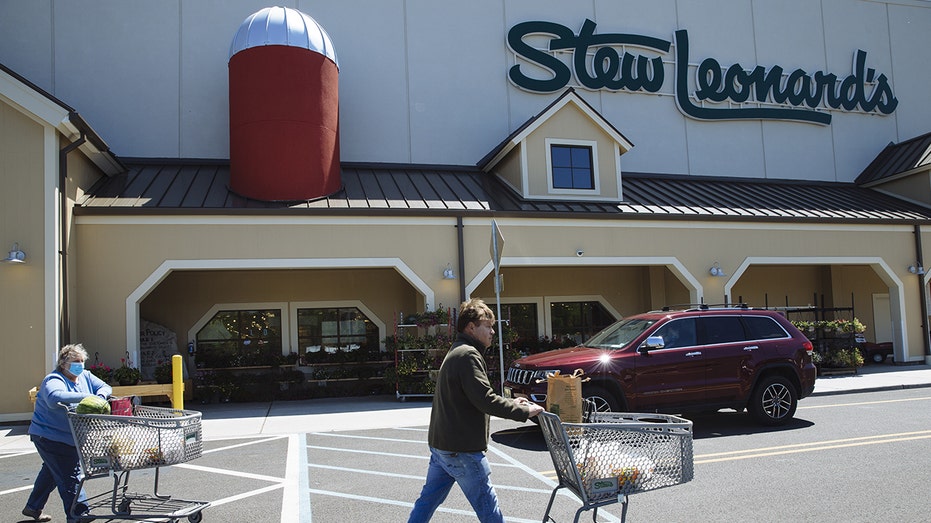 The Labor Department said Tuesday that the consumer price index, a broad measure of the price for everyday goods including gasoline, groceries and rents, rose just 0.1% in May from the previous month, far lower than the 0.4% increase recorded in April. 
But grocery prices, a visceral reminder of inflation for many Americans, accelerated again in May with food costs jumping 0.2% after falling the previous two months. 
Consumers continued to pay more for staples like bread, meats like ham, beef and fresh vegetables, including potatoes, lettuce and tomatoes.
"We saw a little easing with the CPI just coming up, but, you know, basically you have a lot of costs that have increased right now, like labor, for instance," Leonard Jr. noted. "We've had to raise our starting rates from paying $17 an hour right now to get great people. So, you know, a lot of those costs you have to pass on a little bit."
He also added stores are feeling the impacts of supply and demand.
"Right now, demand is up. Obviously, prices will be up a little bit."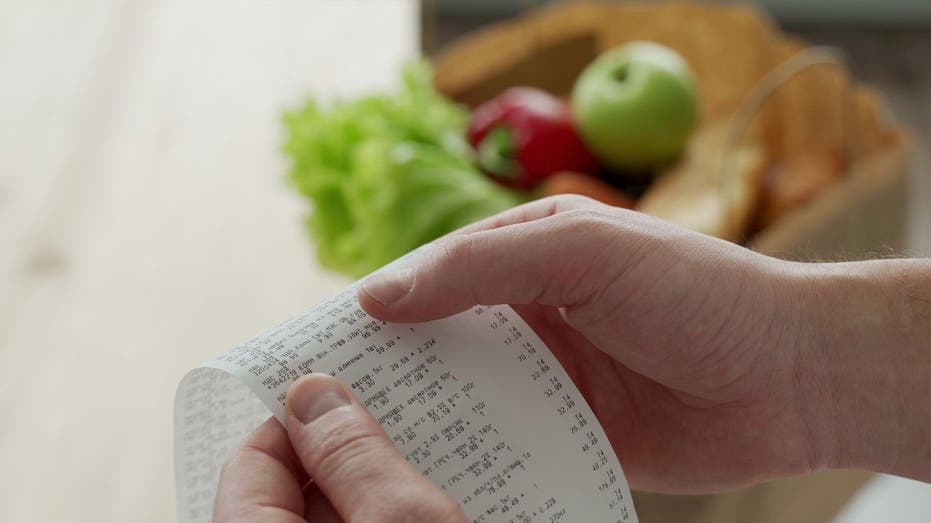 The grocery store CEO observed that the rise in prices is prompting consumers to adapt their usual store purchases.
"You know, what we're noticing right now because of the prices, we're noticing our customers are putting one less item in their shopping cart." 
He also explained how he manages price increases while maintaining his workforce.
CEO OF GROCERY CHAIN SOUNDS ALARM OVER THE 'DUMB THINGS' US GOVERNMENT IS DOING
"Even though we're not able to maybe raise prices as much as we want to keep our earnings where they should be, we're eating a little bit this year. I mean, the same thing with our health insurance costs… how much of that do we want to pass on to our team members? We're not going to do much of it. We're hoping maybe next year and the year after prices will come down or at least stabilize." 
He added that he sympathizes with his customers and employees as they grapple with elevated costs. 
"You know, there's a lot of costs for people," he said. 
"We have been so sensitive to our customers. I've basically been splitting any price increases that we're getting and we've been hard on our suppliers. We're trying to resist any price increases, but if we do get them, what I'm doing is splitting them with the customers here at the store." 
Leonard Jr. shared some tips for consumers when it comes to saving on groceries, such as shopping at a local family store or buying from a private label. 
"I think if people want to shop probably where you're going to find some good prices, go to more of a family local store… we don't have to report earnings to you or Wall Street."
"It's better to try a private label and we're able to sell it below what the national prices are. So a way to save money, go and try private label," he advised.
FOX Business' Megan Henney contributed to this report.