Hurricane Idalia insurance claims estimated to cost Florida insurers $9.36B after historic landfall
A $10B price tag for Idalia, once a Category 4 storm, would put the cost outside the top 10 costliest hurricanes
Insurance claims in Florida stemming from Hurricane Idalia, which made historic landfall over the state's Gulf Coast as a Category 3 storm, are expected to cost billions of dollars, Reuters reports.
In Florida, UBS bank estimated average insured losses of $9.36 billion. These estimates, based on Aug. 28 data, include a 50% chance of losses of over $4.05 billion and a 10% likelihood of losses of $25.6 billion, Reuter stated. The wide range reflected potential changes in the storm's intensity and path.
A $10 billion price tag for Idalia, once a Category 4 storm, would put the cost outside the top 10 costliest hurricanes to hit the United States.
Idalia, now a tropical storm that is battering Virginia and is expected to head over the Atlantic by Thursday afternoon, pummeled Florida's Gulf Coast with fierce winds up to 130 mph, torrential rains and pounding surf. It also brought tremendous flooding to the seaside area and continued its fury on southeastern Georgia, where floodwaters trapped some residents in their homes.
HURRICANE IDALIA: FLORIDA GAS CONTAMINATION REMAINS ISSUE FOR DRIVERS AS STORM POUNDS STATE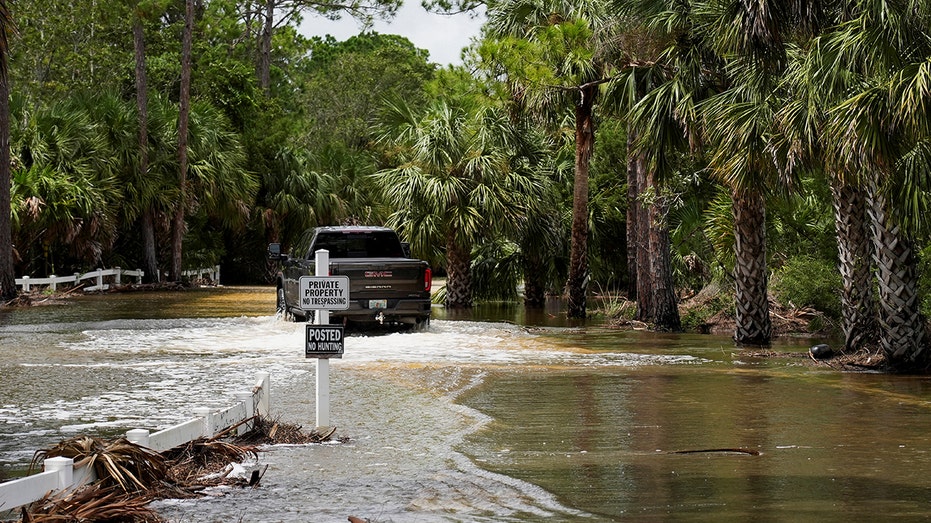 The major flooding presented a challenge for emergency response crews seeking to attend to trapped residents, and the subsequent costs to insurers added to a challenging year for the industry. Customers may also feel its effects as it could result in higher premiums.
Global insurers have experienced a challenging 2023 and have blamed sharp losses from the Ukraine war and increasing wildfires and hurricanes in states such as California and Florida. Reinsurers also hiked rates on key types of coverage by as much as 50% from July 1.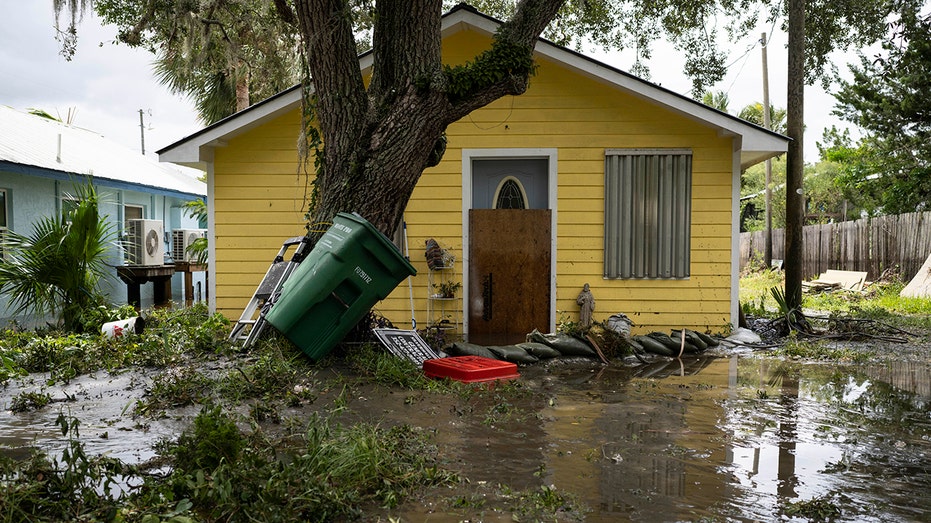 "Historically, what happens when you have these hurricanes is that everyone gets worried about the liability following the hurricane," Thomas Hayes, chairman and managing member of Great Hill Capital LLC in New York, told Reuters.
DESANTIS DELIVERS UPDATE AFTER HURRICANE IDALIA BATTERS FLORIDA
He also said insurers typically raise prices after such natural disasters.
Nationally, U.S. reinsurance rates for policies that had claims for natural catastrophes rose 30%-50% during July renewals, while in Florida, the increase was 30%-40%, reinsurance broker Gallagher Re said in July.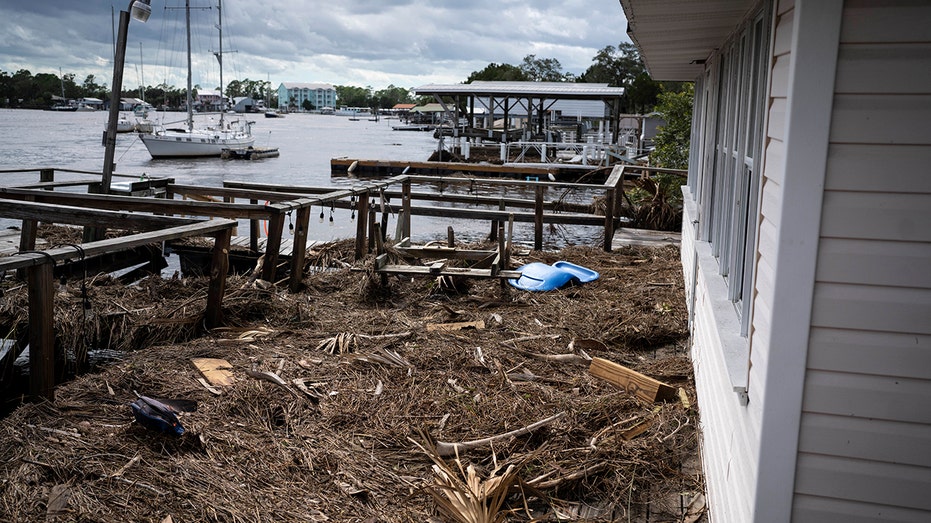 Florida's natural hurricane season has forced some insurance companies to reconsider doing business there.
Some insurance firms, including Farmers Insurance, Bankers Insurance and Lexington Insurance, a unit of AIG (AIG.N), have pulled out of Florida because of the risk of heavy losses, according to a July USA Today report.
HURRICANE IDALIA: MAJOR CARRIERS SUSPEND OPERATIONS AT AIRPORTS IN STORM'S PATH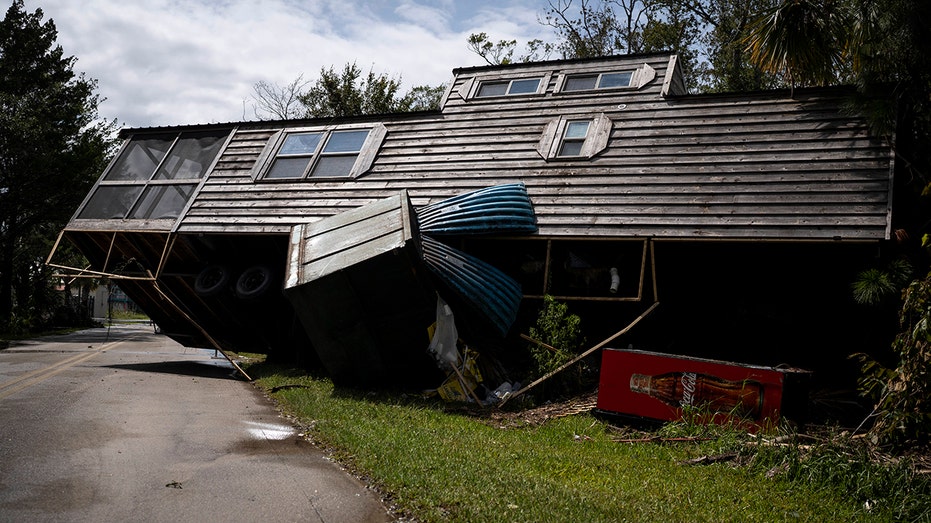 Farmers notified the Florida Office of Insurance Regulation of its decision to discontinue offering Farmers-branded auto, home and umbrella policies in the state in July, according to a spokesperson.
"This business decision was necessary to effectively manage risk exposure," the spokesperson said. "Farmers offers insurance through several different brands, and this decision applies only to policies issued through our exclusive agency distribution channel."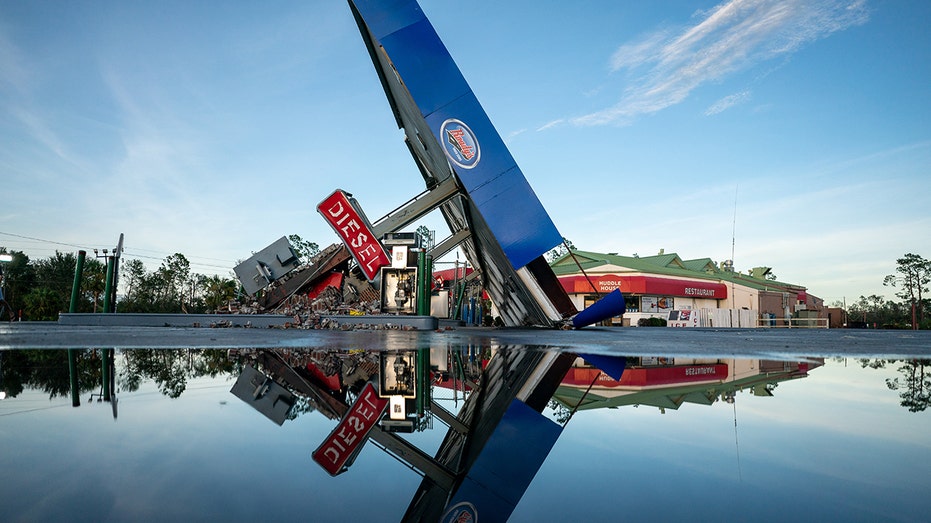 The insurer exodus has allowed Citizens Property Insurance Corp, Florida's non-profit, state-backed insurance provider — widely viewed as an "insurer of last resort" — to subsequently gain market share over the past year, UBS said in its note.
Michael Peltier, a spokesperson for Citizens Property Insurance, said the company is well-capitalized to fund claims from policyholders whose properties were damaged by Idalia.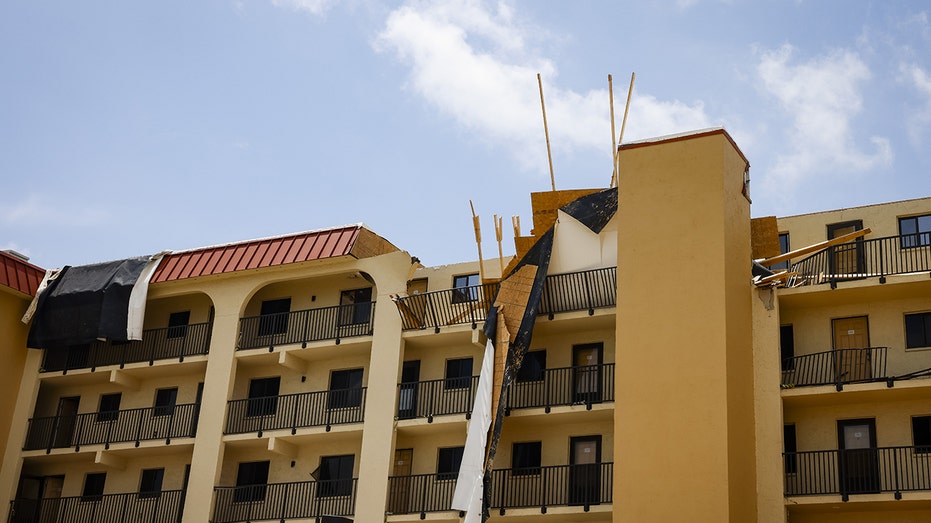 "There's no issue with us paying claims to policyholders," he said Wednesday.
Policyholders are encouraged to submit insurance claims through their app or by speaking with a representative.
GET FOX BUSINESS ON THE GO BY CLICKING HERE
The final insurance impact of Idalia may not be known for several more months or years.
Reuters contributed to this report.
The story, originally published on 8-31-2023, has been updated to reflect that Farmer's notified the Florida Office of Insurance Regulation about changes in the state in July 2023. The story incorrectly stated the notification was this month.