Jamie Dimon warns of risks to US economy: 'We've been spending like drunken sailors'
JPMorgan Chase CEO Jamie Dimon warns it's a 'huge mistake' to expect 'booming environment for years'
JPMorgan Chase CEO Jamie Dimon sounded the alarm over the state of the economy on Monday, warning that the "booming environment" cannot last forever. 
Speaking at the Barclays Global Financial Services Conference in New York, Dimon warned of significant headwinds to the economy, including geopolitical tensions, government spending and monetary policy tightening by central banks across the world.
"We've been spending money like drunken sailors around the world, this war in Ukraine is still going on. Those are really big 'buts,'" he said. "To say the consumer is strong today, meaning you are going to have a booming environment for years, is a huge mistake."
US RECESSION REMAINS 'MORE LIKELY THAN NOT,' DEUTSCHE BANK WARNS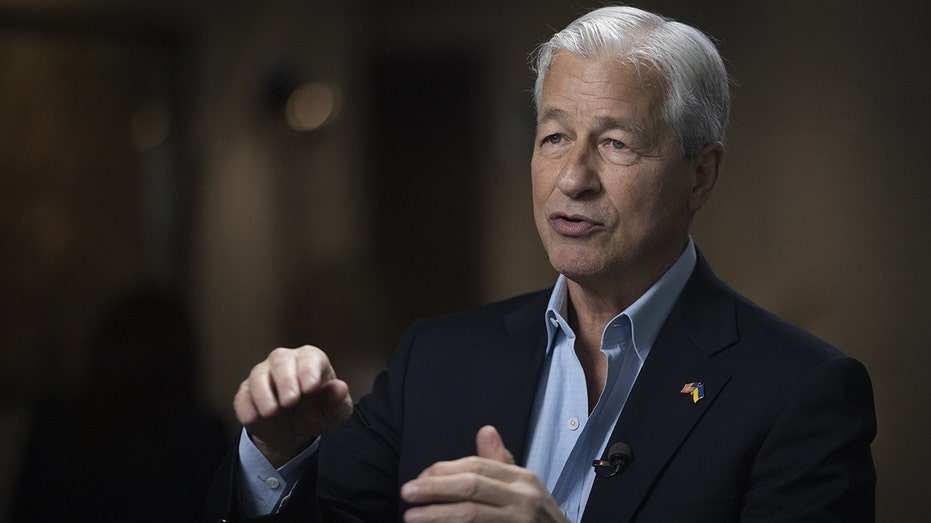 The steady decline in inflation and the surprisingly resilient labor market have raised the specter among many economists of a "soft landing." But Dimon — who last year warned of an "economic hurricane" — remains skeptical that the good times will keep coming.
He cited concerns over the Federal Reserve's quantitative tightening campaign, and an increasing reliance on fiscal deficits, as well as the downstream impact of the Inflation Reduction Act, global remilitarization and greenification of the economy. 
Tighter monetary policy works on a lag, meaning that it's often unclear when higher interest rates actually begin to affect the economy. Dimon seemed to allude to that during the question-and-answer session, noting that business results could change drastically in a year.
MOODY'S DOWNGRADES US BANKS, WARNS OF POSSIBLE CUTS TO MAJOR LENDERS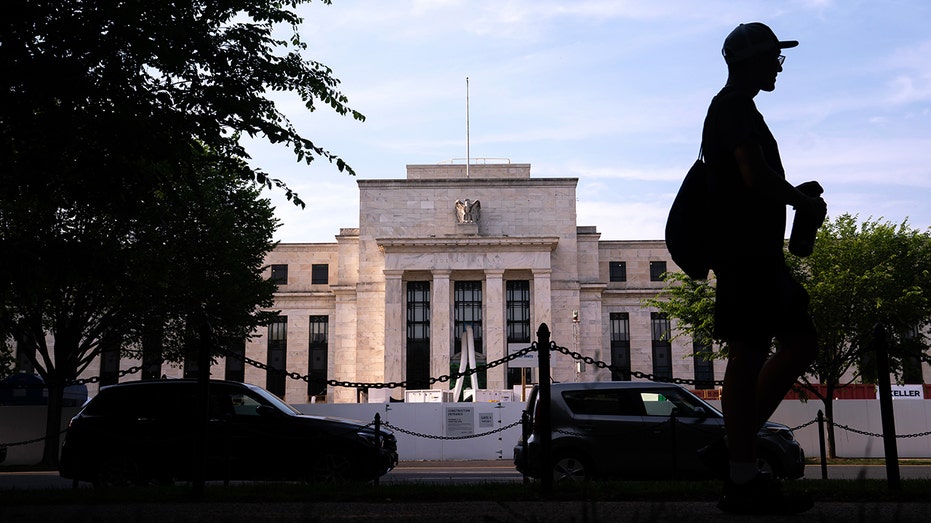 "Businesses feel pretty good because they look at their current results, they're not so bad," Dimon said. "But those things change. And we don't know what the full effect of all these things are going to be 12 or 18 months from now."
Fed policymakers have raised interest rates sharply over the past year, approving 11 rate hikes in hopes of crushing inflation. In the span of just one year, interest rates surged from near zero to above 5%, the fastest pace of tightening since the 1980s. 
GET FOX BUSINESS ON THE GO BY CLICKING HERE
Officials have signaled that additional rate hikes are on the table this year until there is more substantial evidence that high inflation has retreated for good.
The Fed next meets Sept. 19-20, and is widely expected to hold rates steady at the current 22-year high.