Kia announces recall after issue that could potentially trap people inside their vehicle was detected
Kia will recall certain Kia Rio, Kia Optima, Kia Optima Hybrid and Optima Plug-in Hybrid vehicles between 2016 and 2018
Kia America, Inc. will be recalling several of its models made between 2016 and 2018 as an issue was found that prevents the trunk from being opened from the inside, potentially causing people to become trapped in the trunk, the company said.
According to a letter the U.S. Department of Transportation's National Highway Traffic Safety Administration sent to Kia's vice president and chief safety officer, a problem was detected with the "Internal Trunk Release."
Kia will subsequently recall the 2016 and 2017 Kia Rio; the 2016, 2017 and 2018 Kia Optima; the 2017 and 2018 Kia Optima Hybrid and Optima Plug-in Hybrid vehicles.
"The trunk latch base may crack, preventing the opening of the trunk from the inside. As such, these vehicles fail to comply with the requirements of Federal Motor Vehicle Safety Standard number 401," the safety notice reads.
FORD ISSUES RECALL FOR 42,000 TRUCKS OVER DEFECT THAT MAY CAUSE CRASHES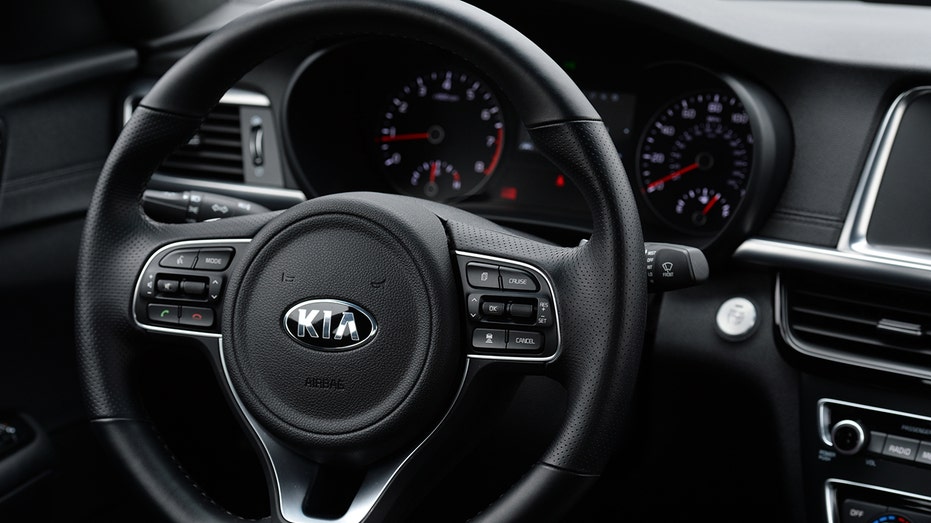 Drivers of the impacted vehicles are encouraged to take them to Kia dealers, who will replace the trunk latch free of charge.
"This letter serves to acknowledge Kia America, Inc.'s notification to the National Highway Traffic Safety Administration (NHTSA) of a safety recall which will be conducted pursuant to Federal law for the product(s) listed below: Kia America, Inc. (Kia) is recalling certain 2016-2017 Rio, 2016-2018 Optima, 2017-2018 Optima Hybrid and Optima Plug-in Hybrid vehicles," Alex Ansley, chief of the Recall Management Division at the Office of Defects Investigation Enforcement said in the government's letter.
Owners are encouraged to contact Kia customer service with any questions. They are also encouraged to contact the National Highway Traffic Safety Administration Vehicle Safety Hotline at 1-888-327-4236, or go to www.nhtsa.gov.
HYUNDAI, KIA RECALLING 92K VEHICLES OVER FIRE RISK
Earlier in August, the Kia and Hyundai Motor Group announced a recall of 113,000 vehicles in North America over fire risks.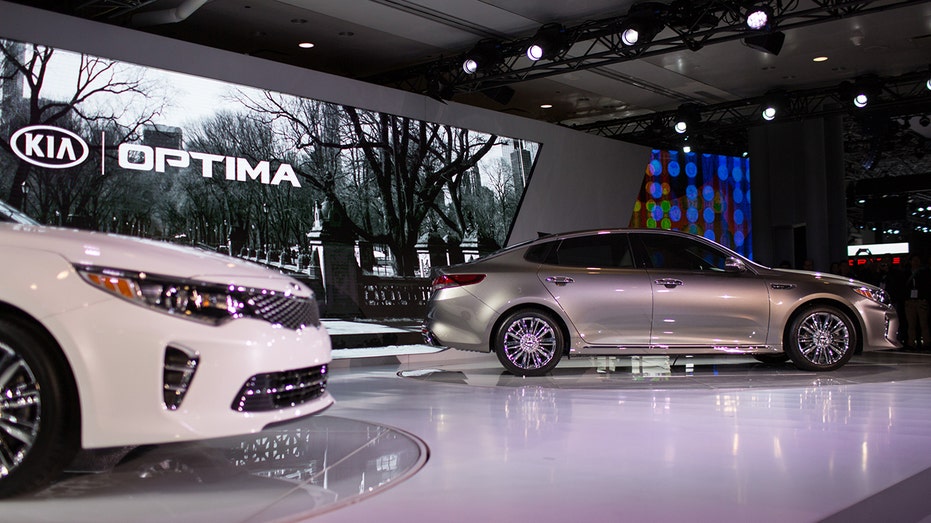 About 52,000 Hyundai vehicles and nearly 40,000 Kia vehicles were impacted by the recall in the United States, along with 11,000 Hyundai vehicles and 10,700 Kia vehicles in Canada.
The Korean automakers said electronic controllers used in its oil pump assembly could cause the pump to overheat.
Owners will be notified in September if their vehicle is listed under the recall and dealers will inspect and replace the electric oil pump controller as needed, the companies said.
CLICK HERE TO READ MORE ON FOX BUSINESS
Hyundai warned owners not to drive their vehicles if they noticed a burning/melting odor. They should have it towed to the nearest Hyundai dealer, the company said.
There were no accidents or injuries reported with the recall.
Reuters contributed to this report.