Prigozhin plane maker Embraer SA says it wasn't providing service, support to jet due to sanctions: report
Embraer business jet reported to have crashed Wednesday in Russia, killing Wagner Group founder
The maker of the plane that is reported to have crashed outside of Moscow with Wagner Group founder Yevgeny Prigozhin onboard says it has not provided support services for the business jet since 2019 due to "international sanctions," a report says. 
Brazilian plane maker Embraer SA told Reuters that it is aware of a plane crash in Russia on Wednesday involving a Legacy 600 model, which Russian state media says killed the mercenary warlord who recently challenged the rule of President Vladimir Putin. 
"Embraer has complied with international sanctions imposed on Russia," a spokesperson for the company added, according to Reuters. 
The news agency reports that the plane, which was manufactured in 2007, was placed under U.S. Treasury Department sanctions in 2019 when it was listed under a prior registration. 
PUTIN SACKS HEAD OF NATIONAL AEROSPACE FORCES AFTER GENERAL MISSING FOR MONTHS: REPORT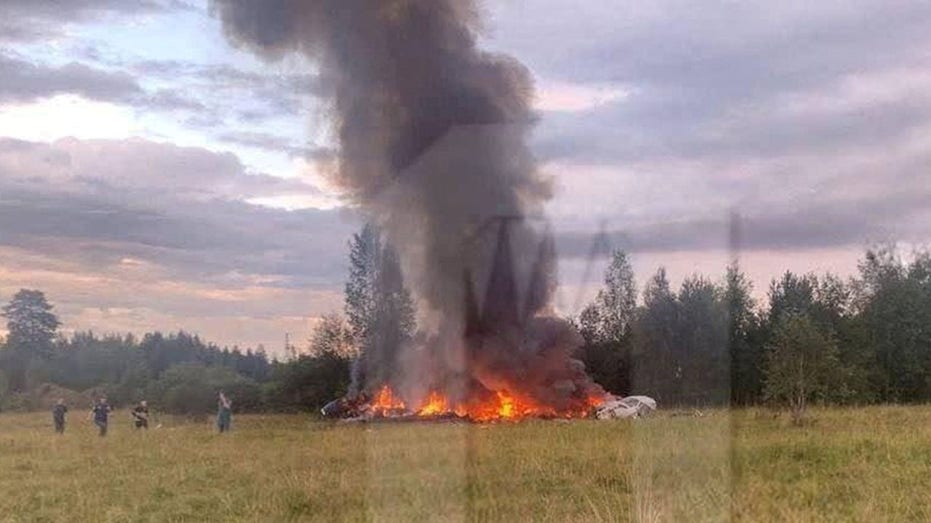 "The U.S. Treasury Department's Office of Foreign Assets Control took action against Russian actors that attempted to influence the 2018 U.S. midterm elections, though there was no indication that foreign actors were able to compromise election infrastructure that would have prevented voting, changed vote counts, or disrupted the tallying of votes," the Treasury Department said at the time in a press release, specifically naming Prigozhin and the plane. 
Prior to Wednesday's crash in the Tver region of Russia, the Legacy 600 only recorded one accident in its more than 20 years of service, Reuters also reported. Around 300 of the aircraft were made before production of it was ceased in 2020, it added, citing International Aviation HQ. 
That one prior crash was in 2006, when a Legacy 600 crashed into a Boeing 737-800 while traveling from an Embraer factory in Brazil to the U.S., killing all 154 passengers onboard the latter aircraft, according to Reuters. 
The business jet was traveling from Moscow to St. Petersburg when it crashed Wednesday, according to the TASS news agency. 
DELTA LAUNCHES NEW HEALTH TECHNOLOGIES FOR IN-FLIGHT MEDICAL EMERGENCIES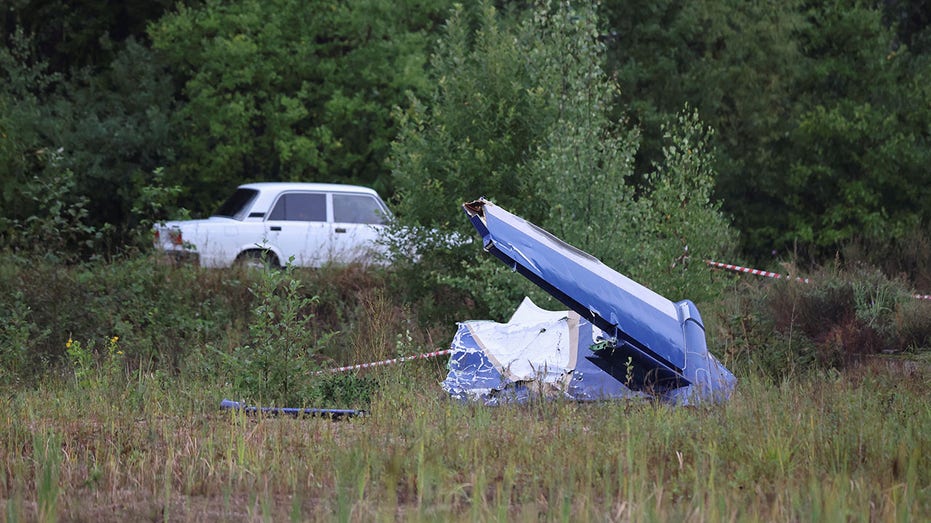 "Prigozhin was listed among the passengers, according to the Federal Air Transport Agency," read a post by TASS on Telegram. "An investigation into the crash of the Embraer aircraft has been launched, the department noted." 
Russian state media later said Prigozhin had died in the crash. 
In late June, Prigozhin initiated what observers called the most significant challenge to Putin's regime in his 23 years in power.  
After marching his 25,000-strong mercenary forces to within 125 miles of Moscow, Prigozhin abruptly ended the operation and ordered his troops to return home before heading into exile in Belarus.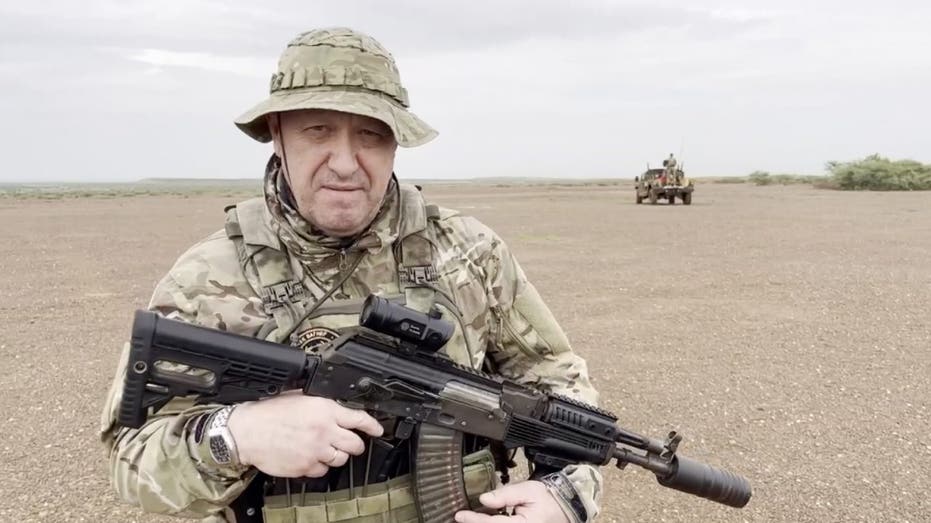 CLICK HERE TO READ MORE ON FOX BUSINESS  
The same plane that crashed Wednesday was spotted flying from Belarus to Russia in June following that mutiny, Reuters reports. 
Fox News' Peter Aitken contributed to this report.