Spike in gas prices boosted retail sales last month
Higher gasoline prices boost retail sales in August
Higher gasoline prices boosted U.S. retail sales last month, while consumers spent more modestly on other items.
Retail sales, a measure of how much consumers spent on a number of everyday goods, including cars, food and gasoline, rose 0.6% in August, the Commerce Department said Thursday. That is above both the 0.2% increase projected by Refinitiv economists and the 0.3% gain recorded in July.
Spending at the pump accounted for the bulk of the gain last month, surging 5.2%. A gallon of gas cost $3.84 on average in August, compared with $3.67 in July. The spike in gas prices comes as a result of OPEC+ production cuts, which sent oil prices soaring to the highest level in nine months. When excluding the more volatile measurements of gasoline and autos, sales rose just 0.2% last month.
"Retail sales in August were driven by an increase in gas purchases as the rise in gas prices took a larger chunk from consumers," said Jeffrey Roach, chief economist at LPL Financial.
SILVER LINING OF HIGHER INTEREST RATES: SAVINGS ACCOUNT RATES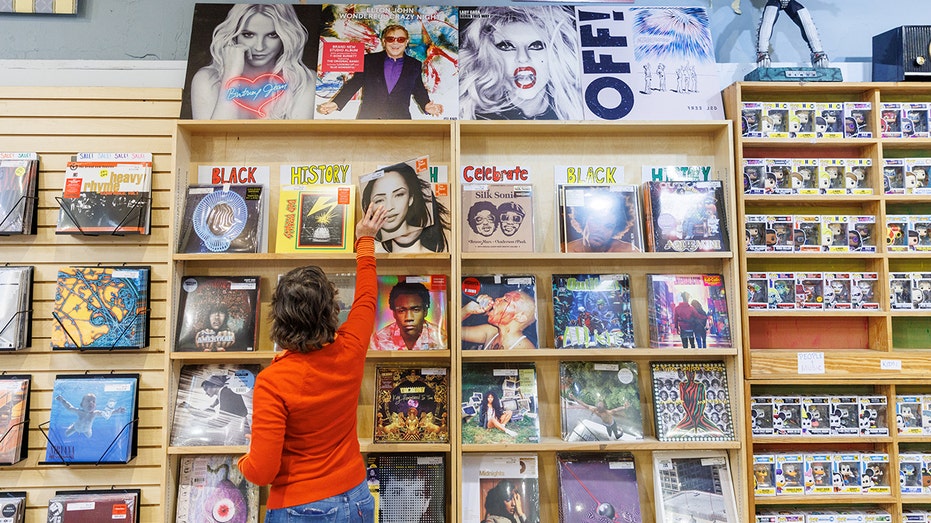 The August advance is not adjusted for inflation, meaning that consumers may be spending the same but getting less bang for their buck. 
Sales rose in nine of 13 retail categories last month.
Consumers continued to spend more on items like electronics, food, clothing and health and personal care items. However, Americans pulled back their spending on furniture and specialty stores that sell things like sporting goods, musical instruments and books. Online sales were flat in August after Amazon Prime Day boosted sales the previous month.
STUDENT LOAN REPAYMENTS COULD SLAM BIG-NAME RETAILERS THIS FALL
The data comes in the midst of the Federal Reserve's aggressive interest-rate hike campaign. The central bank has approved 11 rate hikes over the course of 16 months, lifting the federal funds rate to the highest level since 2001. 
Higher interest rates are beginning to take a toll on retail sales, according to Bill Adams, chief economist at Comerica Bank.
"Furniture, electronics, appliance, and building material sales are feeling the brunt of these effects since consumer spending in these categories is linked to house sales, which are down in 2023 from 2022," he said.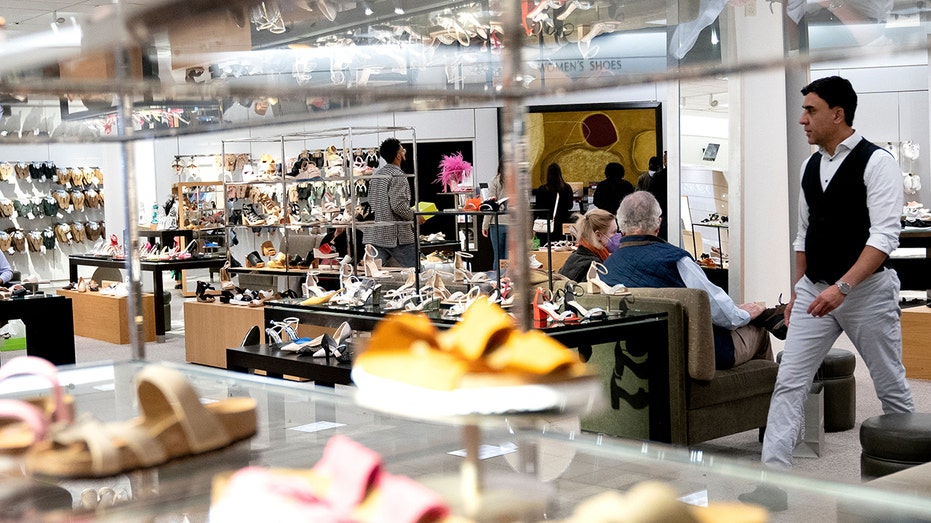 GET FOX BUSINESS ON THE GO BY CLICKING HERE
A solid job market and big wage increases have helped to buoy consumer spending in recent months, despite record-high inflation. However, many economists expect consumers to grow more cautious in coming months as student loan payments resume and high interest rates continue to work their way through the economy.
"Consumers are facing financial pressures from rising interest on credit cards and other floating rate debt, cumulative effects of the last few years' inflation, and the end of pandemic-era stimulus programs like the enhanced SNAP benefits that expired earlier this year and the restart of student loan payments this fall," Adams said.