US job growth unexpectedly jumps in May as economy adds 339,000 new positions
May jobs report shows US economy added 339,000 jobs last month
U.S. job growth unexpectedly surged in May, as the labor market remained surprisingly resilient even in the face of rising interest rates, declining economic growth and chronic inflation.
Employers added 339,000 jobs in May, the Labor Department said in its monthly payroll report released Friday, easily beating the 190,000 jobs forecast by Refinitiv economists. That also marks an increase from April, when payrolls increased by an upwardly revised 294,000. 
At the same time, a separate report based on a survey of households, offered a slightly different picture of the labor market. The report indicated the unemployment rate climbed to 3.7% from 3.4%, even though the labor force participation rate remained unchanged last month. It was the highest jobless rate since October 2022 and the biggest increase since the early days of the COVID-19 pandemic.
Wage growth also cooled last month, with average hourly earnings – a key measure of inflation – rising 0.3%, in line with estimates. On an annual basis, wages rose 4.3% in May.
MAJORITY OF WORKERS REGRET QUITTING DURING 'GREAT RESIGNATION'
The Federal Reserve indicated it is closely watching the report for evidence the labor market is finally softening after more than a year of interest rate hikes. 
Over the past week, some central bank officials have signaled they may skip another rate hike at their meeting that begins June 13 as they examine how tighter monetary policy is affecting the economy. However, some officials have hinted they are open to raising rates for the 11th straight time.
THE HOUSING RECESSION ISN'T OVER YET
The surprisingly strong job gains in May, when coupled with the spike in unemployment and the slowdown in wage increases, may provide fodder for both sides of the debate.
"The tug of war taking place in the economy is on full display in today's mixed job report and keeps pressure on the Fed to remain hawkish, even if it gives them a reason to pause later this month," said Mike Loewengart, head of model portfolio construction at Morgan Stanley Global Investment Office.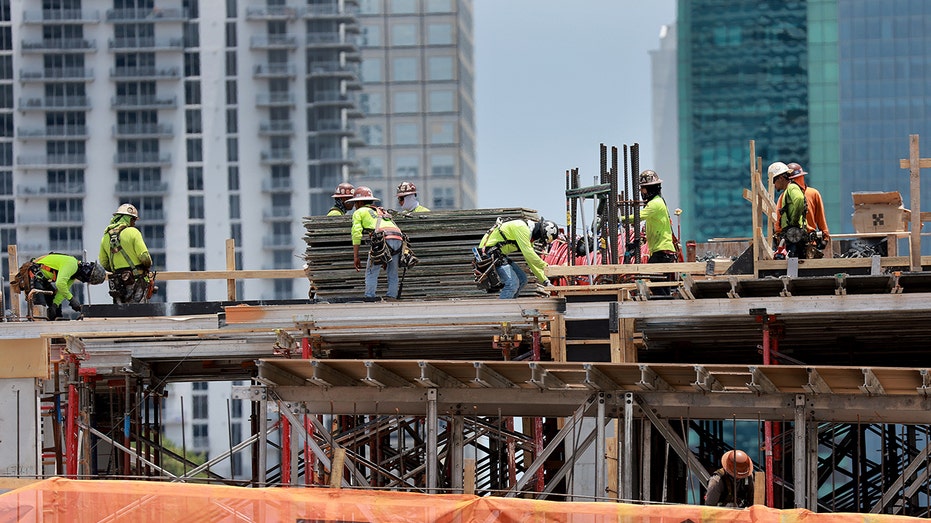 Job gains were broad-based last month, with the biggest gains in professional and business services (64,000), government (56,000), health care (52,000), leisure and hospitality (48,000) and construction (25,000).
Still, the outlook for the labor market remains hazy. 
A spate of bank collapses this spring is threatening to further restrict economic growth and hiring by tightening lending standards and making it more difficult to acquire a loan. Borrowers may have to agree to more stringent terms like high interest rates as banks try to reduce the financial risk on their end. Fewer loans, in turn, would lead to less big-ticket spending by consumers and businesses.
SILVER LINING OF HIGHER INTEREST RATES: SAVINGS ACCOUNT RATES
Fed Chair Jerome Powell said last month that tighter credit conditions are likely to weigh on economic activity, including hiring and inflation.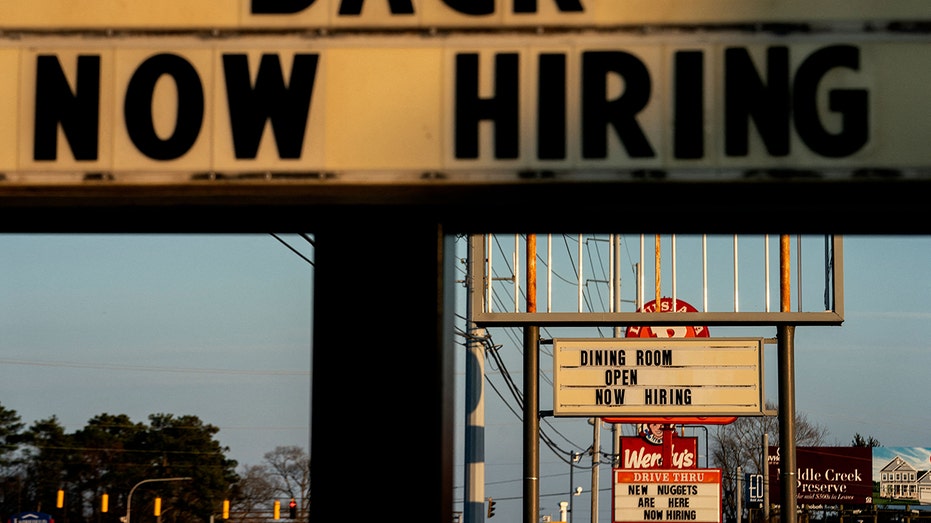 GET FOX BUSINESS ON THE GO BY CLICKING HERE
There has also been a wave of notable layoffs over the past few months, and the list continues to grow. Amazon, Apple, Meta, Lyft, Facebook, Google, IBM, Morgan Stanley and Twitter are among the companies letting workers go.
For many economists, the possibility of unemployment rising has become a question of when, not if.
The central bank previously projected in March that the jobless rate will climb substantially higher to 4.6% and remain elevated in 2024 and 2025 as steeper rates continue to take their toll by pushing up borrowing costs. That could amount to more than 1 million job losses.
Hiking interest rates tends to create higher rates on consumer and business loans, which slow the economy by forcing employers to cut back on spending.