Skirting US sanctions, Iran earning billions from oil exports while Russia, China cash in
Russian, Chinese companies blanketed exhibit at recent Iran Oil Show
EXCLUSIVE — FOX Business has learned that numerous Russian and Chinese companies attended the highly guarded Iran Oil Show run by the sanctioned National Iranian Oil Co., which is involved in the financing of a Tehran terrorist organization responsible for the murders of more than 600 American military personnel.
The National Iranian Oil Co. (NIOC) finances a U.S.-designated terrorist organization, Iran's Islamic Revolutionary Guard Corps-Quds Force. 
A source who attended the 27th Iran Oil Show in Tehran in May told FOX Business, "There was more security than in the past" and "You could see security people with earpieces." The source said the situation had an "uneasy feeling" and noted that security guards were present "when the head of the atomic energy agency came in."
The Atomic Energy Organization of Iran exercises control over the country's alleged illicit nuclear program, including its reported construction of an atomic bomb.
BIDEN REACHES $6B DEAL TO FREE AMERICANS IN EXCHANGE FOR JAILED IRANIANS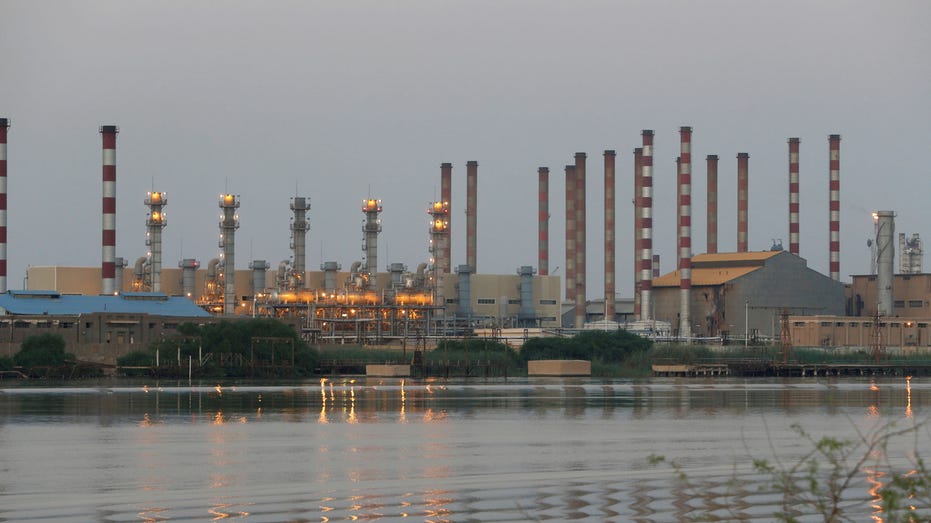 The source said representatives from the Islamic Revolutionary Guard Corps (IRGC) were present at the oil show. The Trump administration in 2019 labeled the IRGC as a foreign terrorist organization for its role in the murder of more than 600 American military personnel in the Middle East since 2003, according to numbers cited in a Washington Examiner report from 2019.
According to the source, "Mainly Russian and Chinese companies" and "very few European companies, three or four" were present at the Iran Oil Show. One German company told FOX Business that it was in attendance. 
The Tehran show is big business. According to Iranian regime media, the country exported $19 billion worth of crude oil from January to May this year.
The source's information was further confirmed by the oil exhibition's 22-page handbook obtained by the U.S.-based United Against Nuclear Iran (UANI), which provided FOX Business with the secretive brochure that lists Iran and foreign companies as attendees at the event.
The ramped-up security at this year's oil show, dubbed the "biggest oil exhibition in West Asia" by Iranian state-controlled media, suggests Iran is nervous about sabotage or an attack.
The source listed names of Western companies that had stands at the show, including those from Spain, Germany and Austria. FOX Business contacted the Western companies listed in the oil show's booklet of exhibitors.
IRAN SEEKING SENSITIVE TECH FROM PRIVATE INDUSTRY FOR DRONE PROGRAM, US AGENCIES WARN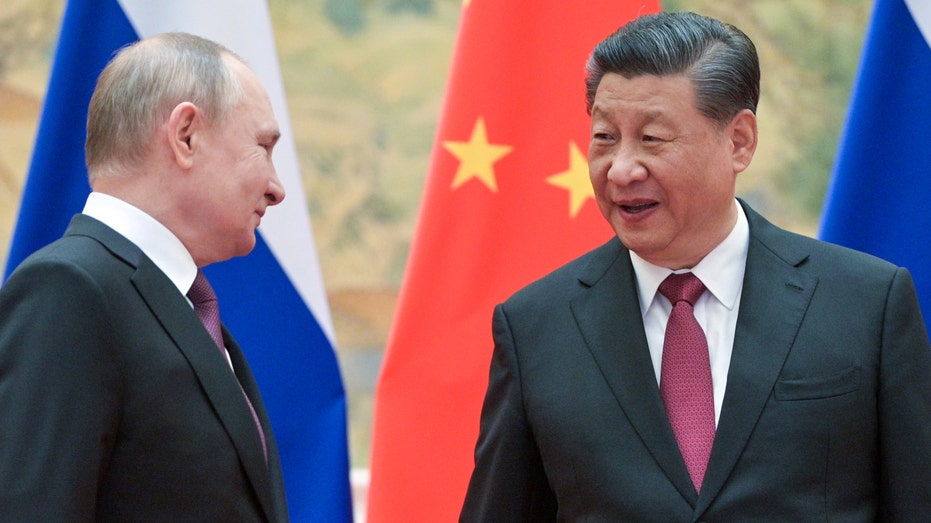 When asked if the U.S. government will crack down on the alleged sanction busters, a U.S. State Department spokesperson told FOX Business in a statement that "The United States is closely monitoring transactions involving Iran in the global oil market and has taken numerous actions against sanctions evaders around the world under the Biden Administration. Of course, we do not preview potential sanctions or enforcement actions."
The State Department spokesperson added, "U.S. sanctions on Iran's petroleum and petrochemical sectors remain in place and will continue unless and until Iran's nuclear program returns to compliance with prior commitments."
Daniel Roth, the research director for United Against Nuclear Iran, told FOX Business that "the days of major European, Japanese and Korean participation are gone. Today, no responsible company wants to engage with the Tehran regime, which has ramped up efforts to brutalize its own citizens while supplying hundreds of kamikaze drones for Putin's invasion of Ukraine – all in plain view. None of that deterred companies from Iran's major patrons and allies: China, Russia, plus [Russian satellite] Belarus. Not surprisingly, this year's show saw a tremendous surge in Russian attendance in particular."
RUSSIAN OIL REROUTED TO 'FRIENDLY' COUNTRIES AT NO DECREASE IN SALES, OFFICIALS CLAIM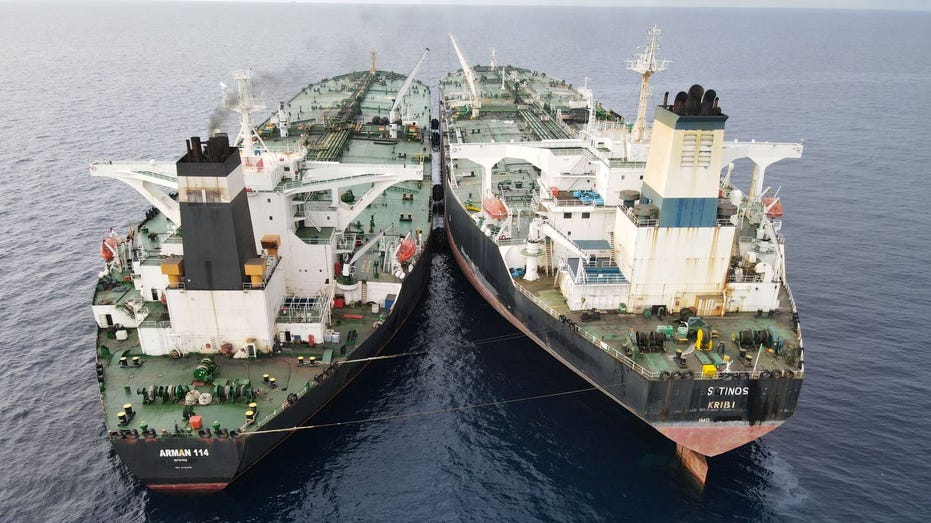 Roth noted that "the oil show is organized by NIOC, which the U.S. Congressional Research Service classifies as an affiliate of the IRGC terrorist group. It is supervised by Iran's Ministry of Petroleum – also sanctioned – and in collaboration with various other designated regime-controlled energy companies. Security and surveillance is provided by the IRGC itself."
"It's not just the hosts that are malign actors – there were at least three foreign exhibitors in attendance already blacklisted by the U.S. under separate Russia/Belarus sanctions," he added. "The Iran Oil Show is a genuine rogues' gallery where sanctioned entities play host to other sanctioned entities."
There were no American companies at the Iran Oil Show, which listed a Swedish participant as a presenter at the event in Tehran. However, the Swedish company denied its presence at the event in a letter sent to UANI.
One Russian engineering company listed as an exhibitor boasted about its appearance at the Iran Oil Show, noting on its website, "Bypassing geopolitical issues, the exhibition is gaining traction from year to year and attaining a key-event status in the Middle East. This year, more than 30 thousand guests a day visited the exhibition. 200 companies from 13 countries of the world presented their products."
SAUDI ARABIA EXTENDS OIL PRODUCTION CUTS TO END OF 2023, SENDING PRICES SOARING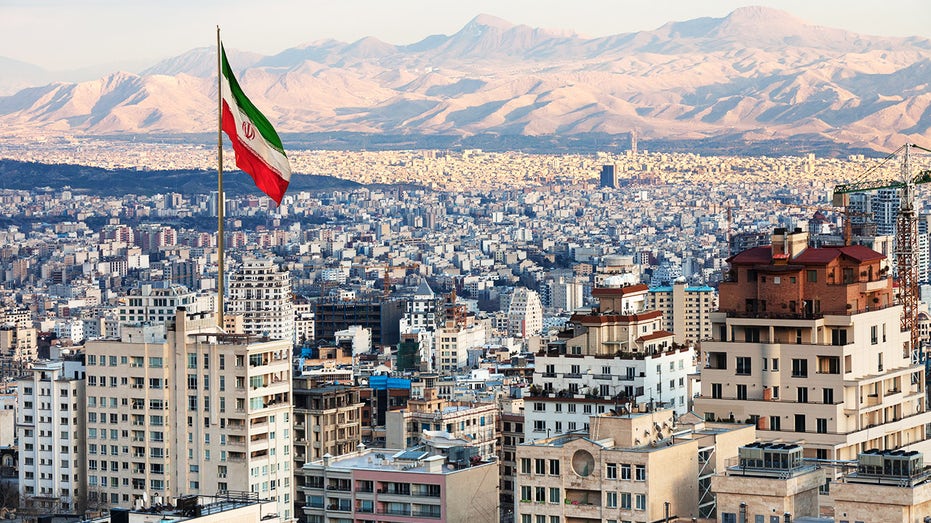 Iran's regime is one of Russia's strongest allies in its invasion to conquer Ukraine, supplying Russian President Vladimir Putin's forces with lethal drones.
A number of Chinese companies with sales in the U.S. market were present at the Iran Oil Show, according to the handbook and UANI. The Chinese companies did not respond to FOX Business press queries.
"Ultimately, there is no excuse for any company to attend the Iran Oil Show, which is as much a space for boosting sanctioned oil exports as it is a forum for regime whitewashing," Roth said. "Providing significant support to Iran's oil sector is a sanctionable offense, so U.S. authorities should be paying close attention to all foreign participants, especially when several of those same entities are doing business in the United States."
The Iran Oil Show handbook is divided into three sections. The first is an index that lists 665 companies by name.
The second section falls under the rubric "Index of Foreign Companies Agencies" and contains 120 company names. The third section provides addresses, emails and website information for 130 businesses.
GET FOX BUSINESS ON THE GO BY CLICKING HERE
Press queries were sent to the Iranian Foreign Ministry and its U.N. mission for comment.