Jackie Kennedy's former Washington, DC, home hits market for $26.5 million
Georgetown mansion is one of the properties where former first lady stayed following JFK's 1963 assassination
One of Jackie Kennedy's former homes has officially hit the market.
The Washington, D.C. mansion is one of the properties where the former first lady stayed following the 1963 assassination of her husband, President John F. Kennedy. The Georgetown dwelling was recently listed for $26.5 million by Sotheby's International Realty.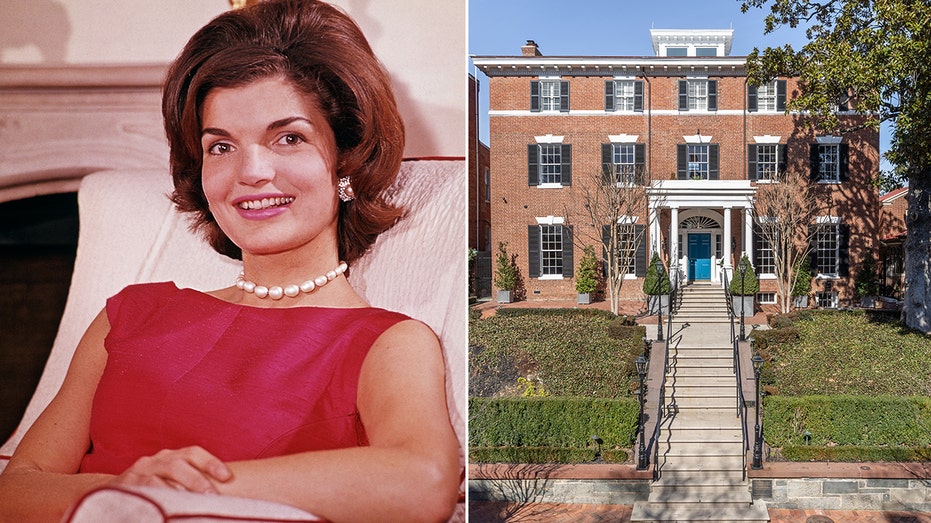 "They say history often repeats itself. That is the case with the remarkable circa 1794 Georgetown estate known as the Newton Baker / Jackie Kennedy House at 3017, 3009, 3003 N Street, NW in Washington D.C.," Jonathan Taylor of TTR Sotheby's International Realty told FOX Business.
JACKIE KENNEDY ONASSIS'S HAMPTONS CHILDHOOD SUMMER HOME FOR SALE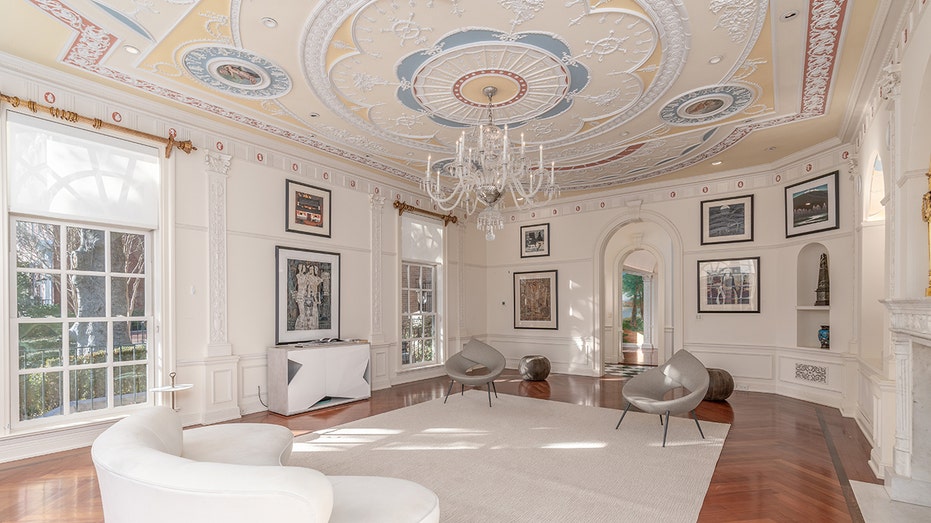 "This opportunity is generational and must be experienced to be appreciated," he added.
The property has been recognized on the National Register of Historic Places. Despite its classic charm, it has been renovated over the years to highlight a more modern touch since Kennedy lived in it. The home, combined with two other mansions, now boasts 13 bedrooms, 13 bathrooms and five half-baths, all spanning more than 16,000 square feet.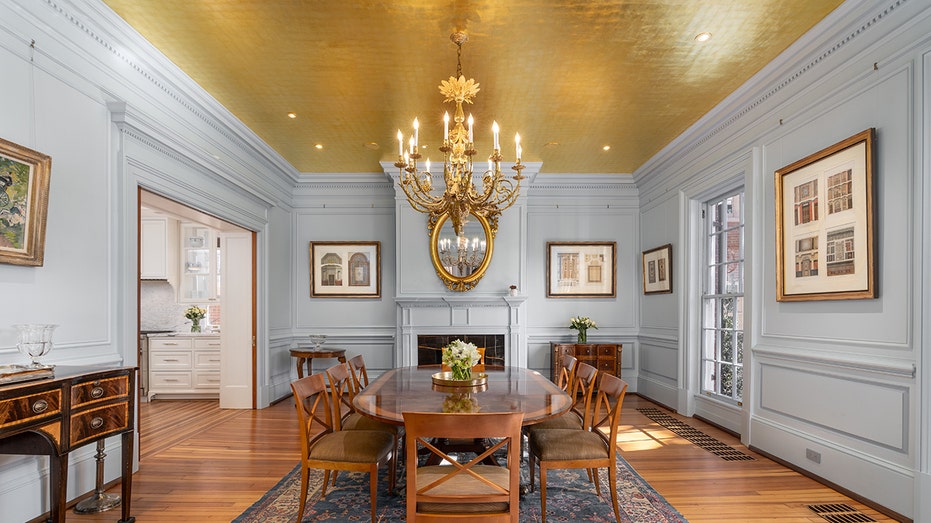 "All three homes have been meticulously reinvented with obsessive attention to detail and the finest materials, while still retaining their character-defining features and sense of place and history characteristic of Georgetown," the listing reads. "The result of the timeless details and high-quality craftsmanship is a true masterpiece. Unparalleled in history, design and execution, 3003-3017 N St NW is a home for the most discerning buyer and is undoubtedly one of Georgetown's most storied estates."
The brick and concrete mansion, built in 1794, highlights a reception hall that leads up to a second floor with a primary suite, along with a spa bathroom. The room also includes a private balcony with a view of the lush back gardens.
CLICK HERE TO READ MORE ON FOX BUSINESS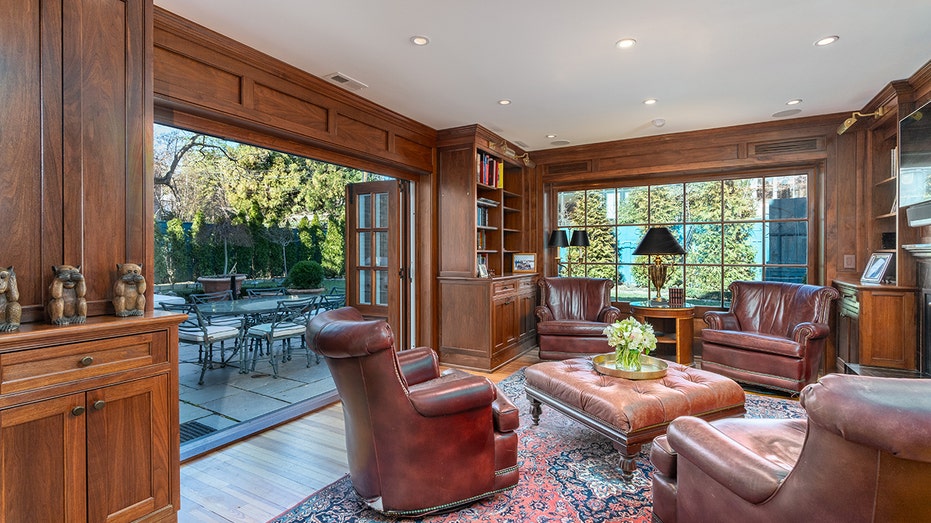 The home also features oak herringbone flooring and elegant moldings throughout. There is three-car garage parking, a grand Italianate entertaining room on the main floor, a cozy library and original fireplace surrounds. The modern renovation aims to "embrace" the highest quality design, fixtures and finishes, all while "retaining its historic elegance."
Other notable figures have owned the property, including Georgetown Mayor Thomas Beall, Secretary of War Newton D. Baker and former Miss America Yolande Fox.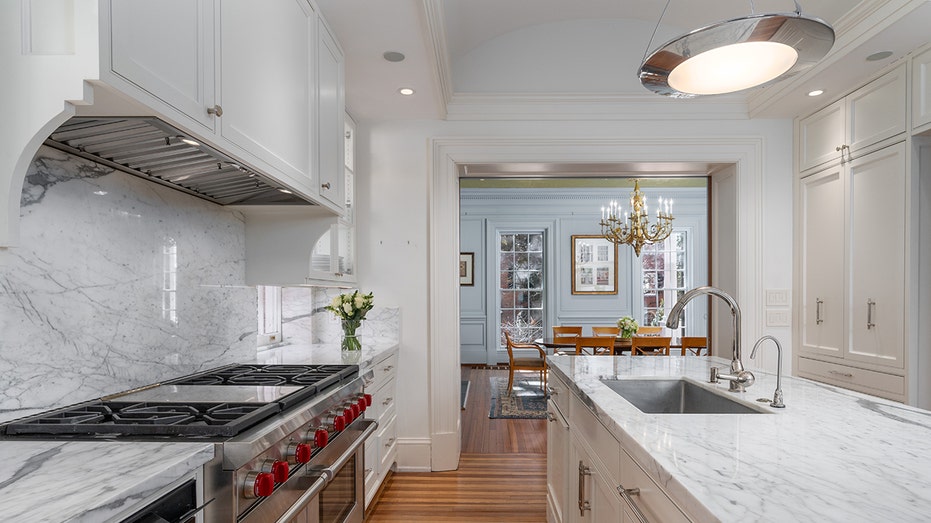 Several homes associated with the mother of two have come up for sale in the recent decade. Kennedy's childhood home, a summer estate in East Hampton New York, went up for sale in 2020 for $7.5 million. In 2017, another residence from her upbringing, a Georgian-style mansion located along the Potomac River in Virginia, hit the market. It was listed for a staggering $49.5 million at the time.
GET FOX BUSINESS ON THE GO BY CLICKING HERE
Kennedy passed away in 1994 at age 64.