Jimmy Fallon struggles to read 'Moby Dick,' learn to grill amid toxic workplace scandal
Fallon revealed how he is filling his downtime during the writers strike on the 'Strike Force Five' podcast, which dropped the same day as Rolling Stone exposé
 "Tonight Show" host Jimmy Fallon is talking about how he is spending his time off, as he faces backlash over reports of bad behavior on set, and the WGA and SAG-AFTRA strikes continue to escalate in Hollywood. 
Last week, Rolling Stone published a story quoting current and former "Tonight Show" employees alleging that Fallon and other executives created a "toxic workplace" with his "erratic behavior."
The outlet later reported that Fallon appeared on a Zoom call with staff, apologizing to them for allegations.
"It's embarrassing, and I feel so bad," Fallon said, according to two employees who were on the call and spoke with Rolling Stone. "Sorry if I embarrassed you and your family and friends… I feel so bad I can't even tell you."
GUTFELD TO JIMMY FALLON: 'STOP WITH THE APOLOGIZING'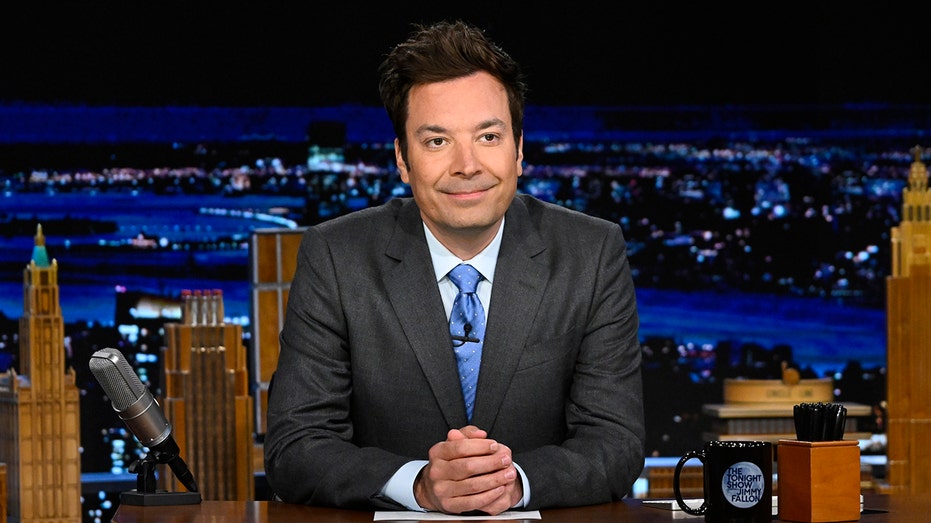 He reportedly added he did not intend to "create that type of atmosphere for the show." 
The same day as the Rolling Stone exposé, the third episode of the "Strike Force Five" podcast dropped, including a discussion about how the late night hosts are keeping busy during the strike. 
"Strike Force Five" is a podcast Fallon co-hosts with fellow late night hosts Jimmy Kimmel, Stephen Colbert, Seth Meyers and John Oliver.
Among the items on Fallon's to-do list were reading "Moby Dick," as well as a book called "Why Read Moby Dick?"
"I got really into 'Moby Dick.' As much as you can get into it, I was like, 'wow,'" Fallon said.
When asked if he had finished the novel, he replied, "Not only did I not finish 'Moby Dick,' I didn't finish the book 'Why Read Moby Dick?'" Fallon said.
"Not only did I not finish 'Moby Dick,' I didn't finish the book 'Why Read Moby Dick?'"
WARNER BROS. DISCOVERY SAYS HOLLYWOOD STRIKES COULD COST COMPANY UP TO $500M THIS YEAR
He continued, "I enjoyed 'Why Read Moby Dick?' up to a point, but I think other things just happened and then I moved on. For maybe two, three weeks, I was obsessed with Herman Melville."
The other hosts teased Fallon about failing to read both books and his other new habit, learning to grill, which he said he is struggling with. 
"It's a lot of work," the "Tonight Show" host said.
Fallon mentioned using two different grills, a Big Green Egg, which is both a grill and a smoker, and a Kalamazoo brand grill, which uses gas, wood and charcoal.
A large Big Green Egg grill retails for $1099.95 and a basic Kalamazoo hybrid grill begins at $21,995.
NBC declined to comment when Fox News Digital reached out on Monday.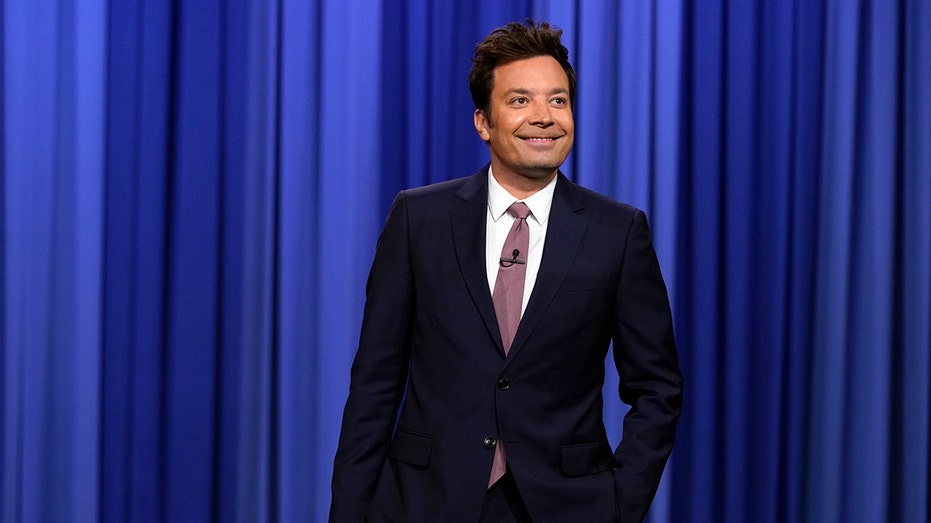 LAYOFFS BEGIN IN THE FILM INDUSTRY, AS HOLLYWOOD STRIKES CONTINUE
The hosts also revisited why they started the podcast, which debuted on Aug 30, to help financially support their staffs while the WGA strike continues.
"All of us have a staff who are out of work during the WGA strike, a strike that we all support. We hope it ends by the time I finish this sentence," Colbert said earlier in the episode. "But until it ends, we've got a lot of people we work with, we've worked with them for many years, and we know that they needed help."
There have been three episodes so far, and it is currently the number one podcast in America right now. However, insiders say it still is unlikely to generate enough advertising revenue to cover full salaries of entire show teams. 
However, the comedy giants are getting help from Hollywood pals with sponsorships from Mint Mobile, owned by Ryan Reynolds, and Casamigos, the tequila brand formerly owned by George Clooney and Rande Gerber, now owned by Diageo.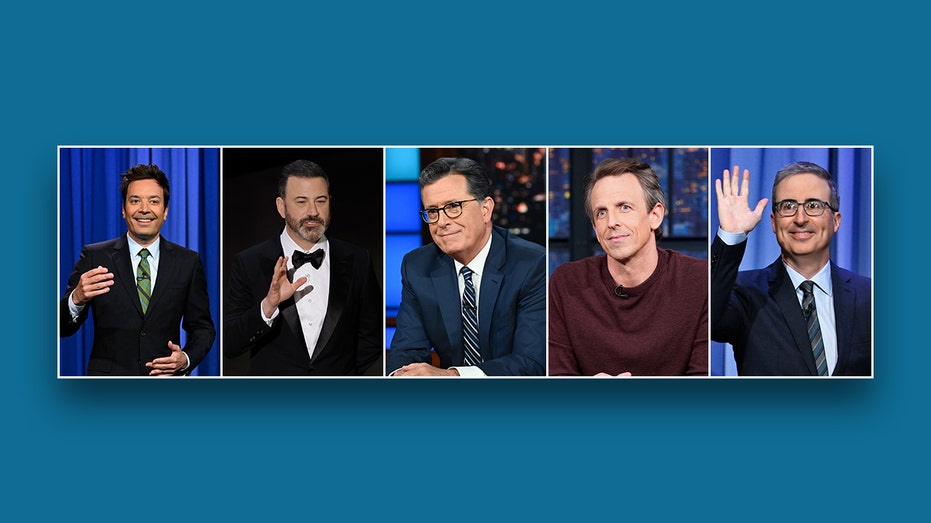 Colbert also highlighted one of the WGA's main sticking points in negotiations, the use of artificial intelligence.
In setting up an ad read for one of their sponsors, Colbert said, "I thought today we could have the ad read in a way that highlights some of the goals of the WGA because… AI is a big part of the WGA's negotiating position… we can't be working for robots, so we have to have some rules in place about the use of AI. So I'd like to highlight that right now by running an ad voiced by one or all of us, without any of your permission, I've created the ad using AI."
The hosts were shocked and alarmed by it, with Oliver declaring, "We're f---ed, it's over."
Colbert continued, "This is why the guild's gotta hold the line, this is why SAG's gotta hold the line because we're all going to be replaced by robots by Christmas if we don't."
They also used the AI generator to make a fake ad with Ryan Reynolds' voice, making him read a few inappropriate comments, including mentions of Kimmel's planned vasectomy and "Death to America."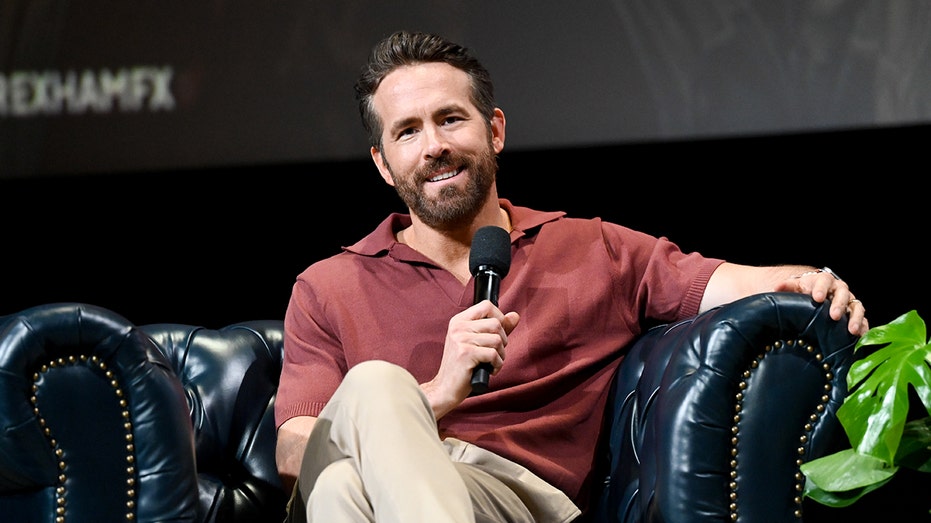 GEORGE CLOONEY, LEONARDO DICAPRIO AMONG A-LIST STARS DONATING MILLIONS TO HELP STRUGGLING ACTORS DURING STRIKE
When the late night shows first went dark in May, at the beginning of the WGA strike, there were reports of the hosts paying staff out of their own pockets.
Sarah Kobos, a senior photo research coordinator for the "Tonight Show," per her website, posted on X, formerly Twitter, at the time that Fallon "got NBC to give us a second week of pay, and he will be paying us himself for a third week. We also are going to have healthcare extended through Sept."
Later that month, she posted, "We (non-union staff who aren't writers) will be put on an 'unpaid leave of absence' during the strike. Meanwhile I hear folks at Late Night with Seth Meyers and The Late Show With Stephen Colbert will continue to be paid."
Kobos did not immediately respond to Fox News Digital's requests for comment.
Both Huffington Post and Vulture reported their own sources said Meyers, Colbert and Kimmel would continue to pay their staffs during the strike, as of May.
Fox News Digital reached out to representatives for The Tonight Show, and they had no comment. Representatives for "Jimmy Kimmel Live!" "The Late Show with Stephen Colbert," "Late Night with Seth Meyers," and "Last Week Tonight with John Oliver," did not respond to requests for comment.
CLICK HERE TO READ MORE ON FOX BUSINESS 
Oliver did post on social media in August that he is continuing to perform stand up shows to help support his team. 
"I've added some more shows to help keep paying our staff," he shared on X.
Tensions between the striking WGA members and the AMPTP remain high.
Per the WGA's website, as of Sept. 8, the AMPTP has offered one proposal since the strike began, and the WGA has offered a counterproposal, but the AMPTP has not made any further movement on it. The guild said they are also willing to negotiate with individual studios outside the AMPTP to establish a new deal, as there is no requirement for companies to negotiate through the AMPTP.
The AMPTP stated on their website the same day, "The AMPTP member companies are aligned and are negotiating together to reach a resolution. Any suggestion to the contrary is false. Every member company of the AMPTP wants a fair deal for writers and actors and an end to the strikes, which are affecting not only our writer and actor colleagues, but also thousands of others across the industry."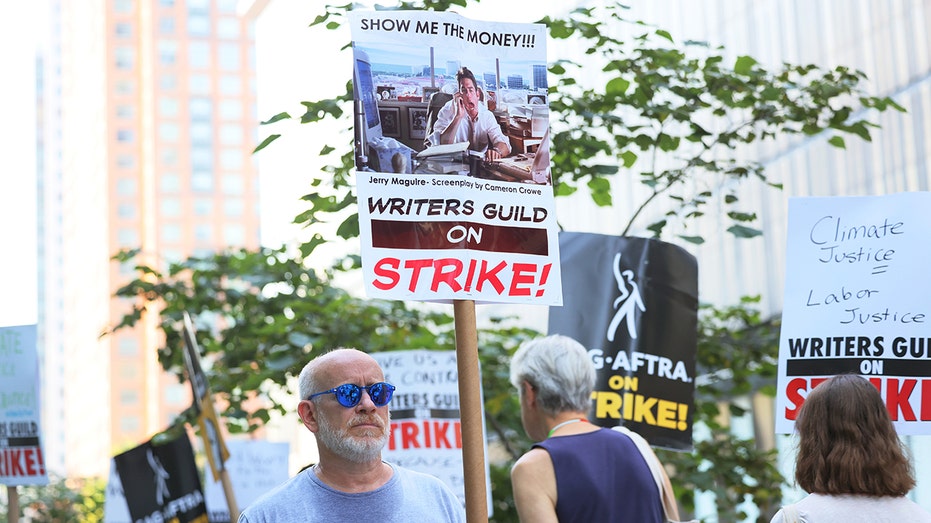 The move to pay staff out of one's own pocket is similar to what Conan O'Brien did during the 2007-2008 WGA strike.
At the time, O'Brien hosted "Late Night with Conan O'Brien," and paid the salaries of 75 non-writing production staff, per an NBC rep speaking to The Hollywood Reporter at the time.
Exactly how much that cost the late-night host is unclear, but in 2007, The New York Times estimated that the cost could range between $150,000 and $250,000 a week, depending on staff size.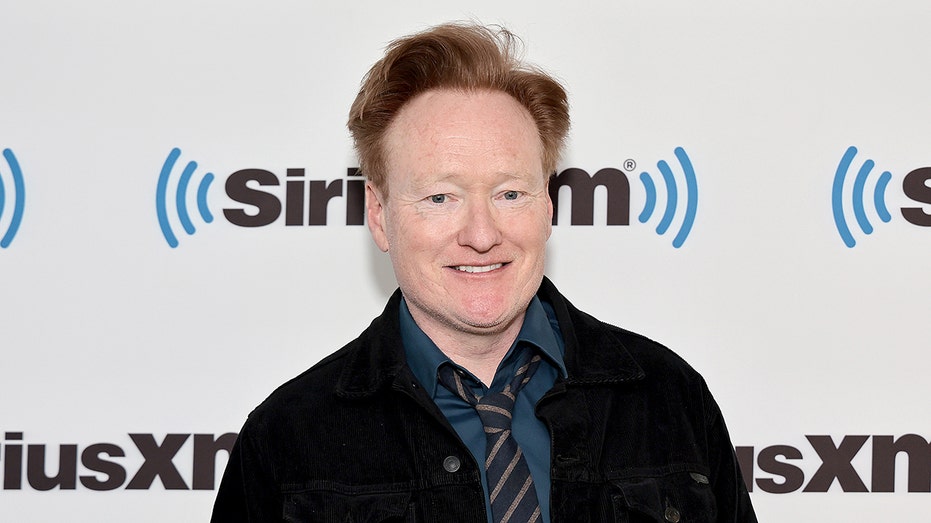 ENTERTAINMENT COMPANIES HIRING AI SPECIALISTS AMID HOLLYWOOD STRIKE
In 2017, CNBC reported the hosts' estimated salaries. Fallon reportedly earned an estimated $16 million, with Colbert and Kimmel close behind, both earning a reported $15 million.
Hello Magazine reported that as of 2023, Colbert's net worth is an alleged $75 million, Fallon's is $60 million, and Kimmel's $50 million. 
Oliver allegedly has a net worth of $35 million, with Meyers worth $26 million per the outlet.
The late-night hosts are not the only stars working to keep their employees paid while the strike continues.
Ryan Murphy, the producer/writer/director behind series like "American Horror Story" and the "9-1-1" series, recently created a fund for past and present cast and crews he's worked with that may need financial help.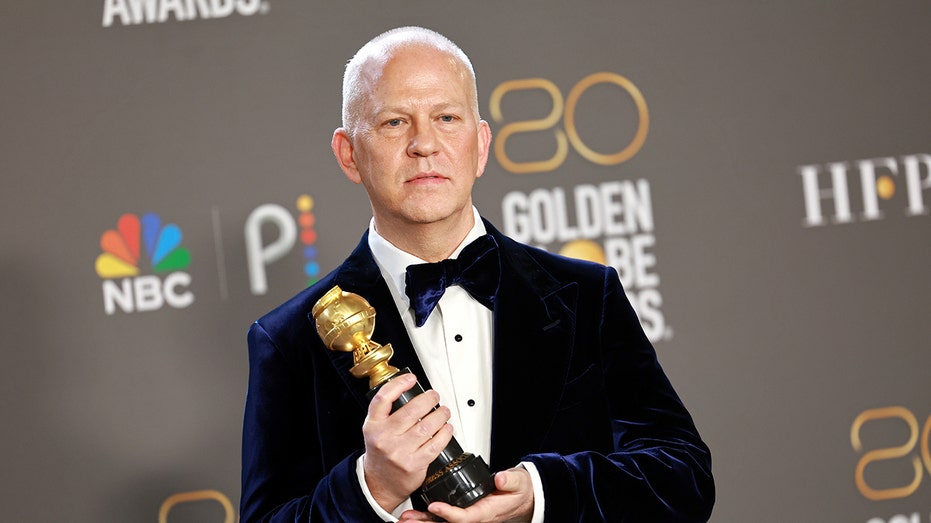 GET FOX BUSINESS ON THE GO BY CLICKING HERE 
"As my colleagues face the challenges brought forth by the 2023 WGA and SAG-AFTRA strikes, the imperative to support each other is even more pronounced. In recognition of this, I am inaugurating an assistance fund that will start at $500,000. This fund stands ready to support the exceptional casts and committed crews of Ryan Murphy Productions," Murphy's production company announced on Instagram on Friday.
The announcement comes just ahead of the premiere of "American Horror Story: Delicate," starring Emma Roberts and Kim Kardashian.