'Shark Tank' star Kevin O'Leary destroys 'really bad policy' in Democrat-run states
Regional banks 'don't have a reason to exist anymore' in the US financial system, Kevin O'Leary argues
After the latest installment of market fallout from the Silicon Valley Bank collapse contagion, "Shark Tank" investor and O'Leary Ventures chairman Kevin O'Leary — a.k.a. "Mr. Wonderful" — explained why regional banks shouldn't exist and he'll no longer invest capital in Democratic, anti-business states.
"I think everybody should ask this of themselves. I live here in Florida, we're a pro-business state. I don't do business in California, New York, Massachusetts or New Jersey," O'Leary said Friday during a "Varney & Co." appearance. "They're no-go states because of bad policy, high taxes, just places you don't want to invest your money... California is not even open for business, in my opinion, so I would never put money there."
The big question Americans should be asking, he continued, is "why am I being asked to backstop an account in California in a regional bank there called First Federal or Silicon Valley, bank names no one had heard of two weeks ago?"
On Thursday, a group of the nation's biggest banks swooped in to rescue First Republic Bank with a $30 billion deposit, a move intended to shore up the beleaguered San Francisco lender amid fears of a broader financial crisis after Silicon Valley Bank's unprecedented insolvency last weekend.
BARSTOOL'S DAVE PORTNOY SOUNDS OFF ON SILICON VALLEY BANK RESCUE: 'THAT'S NOT RIGHT'
JPMorgan Chase, Citigroup, Bank of America and Wells Fargo will each contribute $5 billion, while Goldman Sachs and Morgan Stanley will deposit about $2.5 billion each, according to a news release from the banks. Truist, PNC, U.S. Bancorp, State Street and Bank of New York Mellon will provide about $1 billion apiece.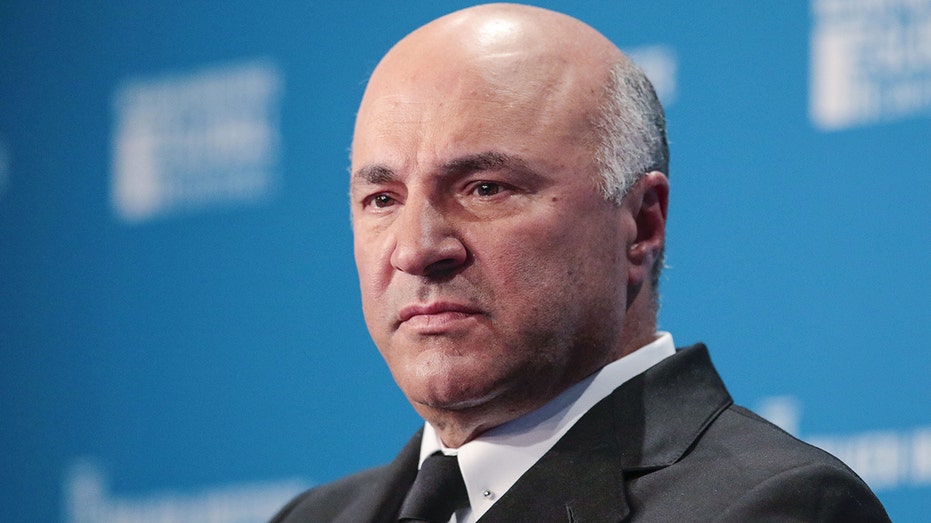 O'Leary expanded on the idea that regional banks don't make functional sense in today's digital commerce era.
"Why do I have to backstop that? You have really bad policy in California. Why don't you eat it?" the investor posited. "Why don't you take care of your own bank? Why do I have to?"
One state's economic model has especially caught O'Leary's attention: North Dakota. The millionaire entrepreneur announced earlier this year that his firm would be managing $45 million in economic stimulation funds across the state.
"They incorporated their own sovereign bank in 1919. It has the fourth-fastest growing GDP per capita, so their economy is working," he explained. "Their sovereign bank, if you want to call it that, backstops their regional bank, which supports [the] purchase of real estate and farming and everything else. And they don't go to zero because they're well-managed. That's my whole point."
Federal regulators can't keep "propping up banks run by idiots," O'Leary further argued, while noting any future bank insolvencies should be left to fail.
"These are badly managed banks," O'Leary said. "Let them go under. Take the hit. Sure, there'll be some volatility, but most countries today have gone through this decades ago — Australia, Switzerland, England, Canada. Those countries have their entire economy run by four or five behemoth banks, highly regulated. We don't need hundreds and thousands of tiny little banks that don't have a reason to exist anymore because 99% of transactions today are done online."
GET FOX BUSINESS ON THE GO BY CLICKING HERE
O'Leary recalled his 26-year-old son recently asking him why physical bank branches and offices even exist.
"He said, 'Why would anybody go there? Why would you sit in line in there?'" the "Shark Tank" star said. "So that's my whole point: The next generation doesn't need this. It's an old model that doesn't work."
FOX Business' Megan Henney contributed to this report.