Ural Airlines flight makes emergency landing in a field in Russia after pilot feared running out of fuel
Ural Airlines plane was carrying 159 people, reports say
A Ural Airlines flight made an emergency landing in a field in Russia on Tuesday after the pilot reportedly feared the aircraft would not have enough fuel to make it to an airport. 
The plane with 159 people on board was flying from Sochi to Omsk at the time of the emergency landing in the Novosibirsk region, Reuters is reporting, citing Russian news agencies. 
"A failure in the [aircraft's] green hydraulic system occurred as the flight approached Omsk," Russia's TASS news agency quoted Ural Airlines CEO Sergey Skuratov as saying. 
"The flight increased fuel consumption, and the flight commander realized that there might not be enough fuel to land at Novosibirsk Airport," he reportedly added. "So, he decided to land the aircraft in a field... with landing gear extended and he did so successfully." 
SWISS INTERNATIONAL AIR LINES REPORTEDLY LEAVES ALL BAGS BEHIND ON FLIGHT DELIVERING PASSENGERS TO SPAIN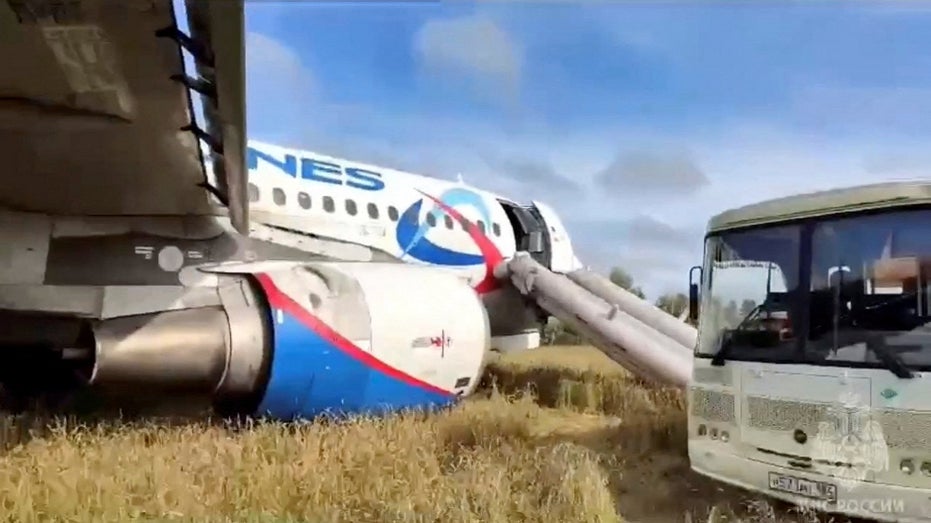 Images released by Reuters showed the aircraft on the ground with its emergency slides deployed. 
Russia's aviation agency said the landing happened "on a site selected from the air" near the village of Kamenka, according to The Moscow Times. 
"All passengers are being housed in the nearest village," it reportedly said. 
QANTAS CEO STEPS DOWN EARLY AS CARRIER LOOKS TO FIX REPUTATION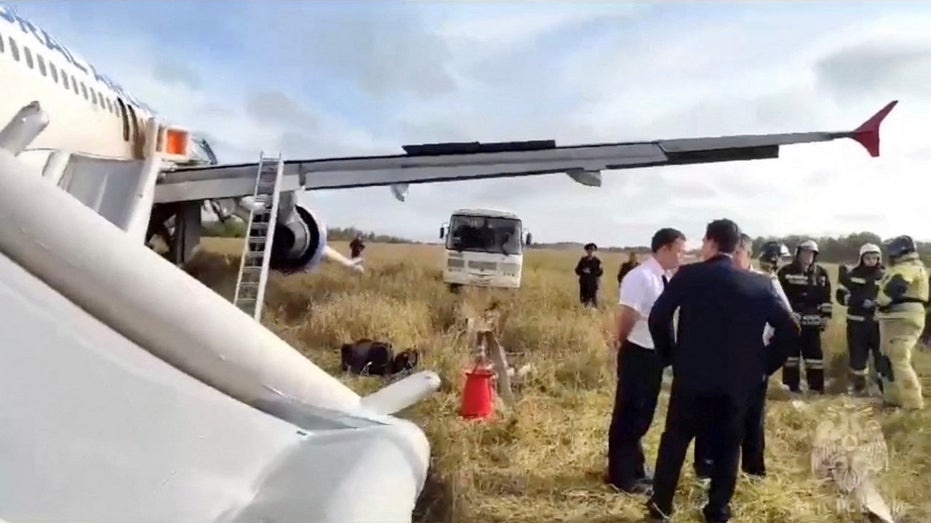 Russia's Investigative Committee also has opened a criminal investigation into the incident, The Moscow Times reports. 
The website also reported that Skuratov dismissed the idea that the plane -- which it identified as an Airbus A320 -- encountered technical difficulties due to shortages of spare aircraft parts due to Western sanctions over the war in Ukraine.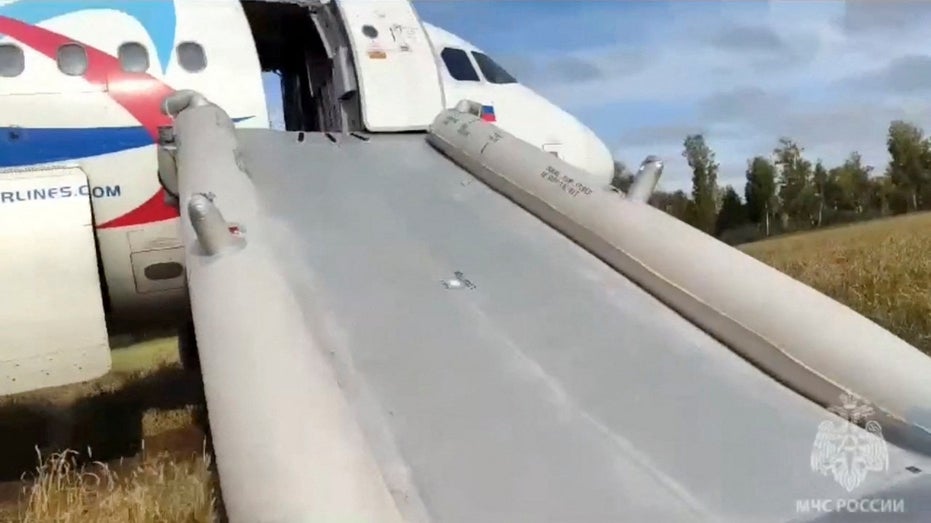 "For Airbus servicing, we've had the ability to perform all kinds of maintenance," it quoted Skuratov as telling the Russian media website RBC News. 
CLICK HERE TO READ MORE ON FOX BUSINESS       
There were no reported injuries following the emergency landing.