LARRY KUDLOW: From Fetterman's bare legs to Biden's 'explosive' immigration crisis this has been a week
Eric Adams and Kathy Hochul are 'pulling the plug' on their migrant generosity, says Larry Kudlow
Hello, folks. Welcome to "Kudlow." I'm Larry Kudlow. All right, kids, it's Friday, how about a quick discussion of the news of the week and review? Well, much in the news was the nation's explosive illegal immigration problem that Joe Biden blames Donald Trump for. Why don't we hear straight from the horse's mouth? Take a listen.
PRESIDENT BIDEN: First we put in place policies that process people in a fair and fast way. Second, we're significantly expanding legal pathways for entry, so businesses can get the workers they need, families don't have to wait for a decade to be together. I've also directed my team to make historic increase in the number of refugees admitted from Latin America... Next week, my team will consult with Congress on this plan.
Well, I'll tell you one thing. I completely agree with them. Team Biden has processed illegals in a very fair and fast way. All they did was walk or swim right over the border, then head out to the interiors of the country. And also, I agree with President Biden about his historic increases in the number of refugees admitted from Latin America. It is a fantastical number, but I am surprised, however, he didn't take credit for the illegals speaking with Russian accents or the people from the roughly 170 countries coming across the border. And then, of course, as always, Biden blames former President Donald Trump. Take a listen to this.
UAW STRIKE AGAINST DETROIT BIG THREE AUTOMAKERS COULD EXPAND
PRESIDENT BIDEN: The MAGA-Republicans in congress and my predecessor spent four years gutting the immigration system under my predecessor. They continue to undermine our border security today.
So let me get this right. In Mr. Trump's last year, there were 450,000 illegals across the border. Now, that's a comparative trickle, though still too much. So far this year, Joe Biden's running over 2 million illegal migrants. In fact, it's starting to look like 10,000 a day. And all in for his presidency thus far it's probably over 7 million. And one way to look at the number of 7 million illegals is that it almost equals the entire population of New York City and speaking of New York City, Mayor Eric Adams is in full revolt. And now Democratic Governor Kathy Hochul is pulling the plug on New York's migrant generosity. Take a listen to this.
GOV. KATHY HOCHUL: They're coming from all over, but we have to let the word out that when you come to New York, we're not going to have more hotel rooms. We don't have capacity. So we have to also message properly that we're at our limit. If you're going to leave your country, go somewhere else.
Yeah, go somewhere else. Thank you, Governor Hochul, by the way speaking of big city Democrats in full revolt, the Democratic mayor of Dallas, Texas, one Eric Johnson, has just left the Democratic Party altogether and turned Republican, saying that Democratic policies have exacerbated crime and homelessness. Got that right.
LAYOFFS, WORK STOPPAGES MOUNT IN UAW STRIKE AGAINST BIG THREE
Now, earlier this week, Attorney General Merrick Garland appeared before the House Judiciary Committee. He told us he had done nothing wrong. That we have a fair and neutral justice system, that he had nothing to do with Delaware prosecutor David Weiss, whereupon two more senior IRS agents immediately accused the Justice Department of slowing down, obstructing and interfering with Hunter Biden's investigations, thereby inferring that AG Garland lied under oath before the Judiciary Committee.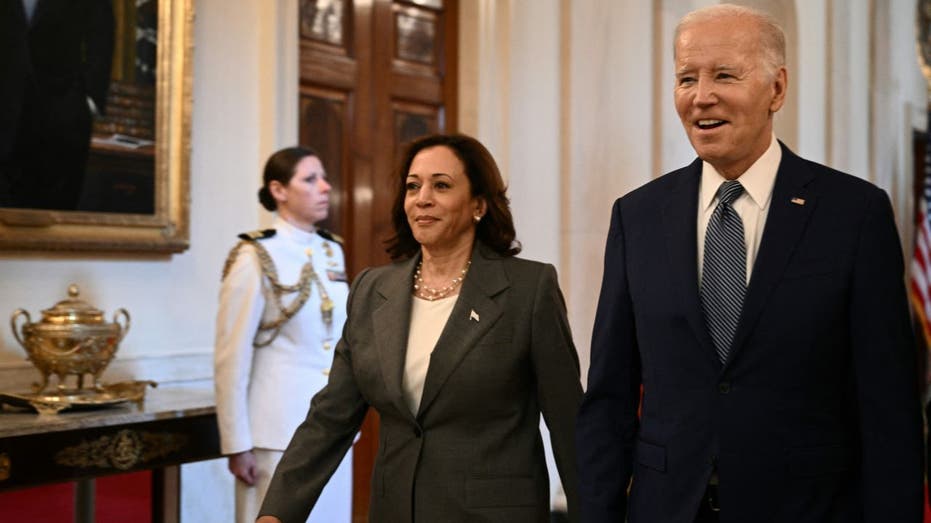 And speaking of Hunter Biden, he really deserves our grudging respect for his graft and corruption, because Senator Bob Menendez of New Jersey was indicted today for violating corruption and bribery laws, but according to reports, Menendez, who was the chairman of the Foreign Relations Committee, probably took in less than a million bucks in cash, a used Mercedes and a bunch of gold bars, and somehow he was selling secrets to Egypt, which is actually an ally of ours and probably already knew all our secrets. Hunter Biden, on the other hand, a real professional, apparently took in over 20 million in cash and got himself a new Porsche for $140,000, plus a pocketful of diamonds. And don't forget, $1,000,000 a year directorships. Got to hand it to him. I guess Menendez wasn't on any of those popping Biden conference calls or those Cafe Milano dinners because he sure took in a whole lot less than Hunter. 
Now, the UAW strike has expanded to 38 sites in 20 states. Wow. It's really a strike against Biden inflation and against Biden's war on fossil fuels, including Biden's pro-China mandates for electric vehicles. Meanwhile, the UAW leadership along with the whole Democratic Party is completely freaked out that Donald Trump is going to meet with thousands of rank and file union workers next week in Michigan to talk to them about retiring Joe Biden and his "Bidenomic" policies, which I think is a very cool thing for Trump to do. 
And speaking of Bidenomics, interest rates and inflation are going up and the stock market is going down. And finally, the biggest treat of the week, we all got a glimpse of Senator John Fetterman's bare legs as he pranced around the Senate, met with Ukrainian President Zelenskyy with the bare legs, and actually presided over the upper chamber wearing the same bare legs and actually the same set of clothes he had on for the prior three days. 
GET FOX BUSINESS ON THE GO BY CLICKING HERE
Now, a bunch of senators want to restore the proper traditional dress code, and Fetterman said he would wear a suit to save democracy if the House passes a funding bill and fully supports Ukraine. I sure hope Fetterman puts on his big boy pants as soon as possible, because right now he looks even more hideous up close and personal. Folks, I'll tell you, it has been one hell of a week.