Bank app glitch allows customers with no funds to withdraw cash
The long lines at some ATMs prompted police to intervene to control the crowds, per some reports
A glitch within the Bank of Ireland's IT BIRG.I online app allowed customers with no funds in their account to withdraw cash. 
The glitch allowed customers with no money to transfer the equivalent of up to $1,090.20 into a Revolut digital account that could be withdrawn via an ATM.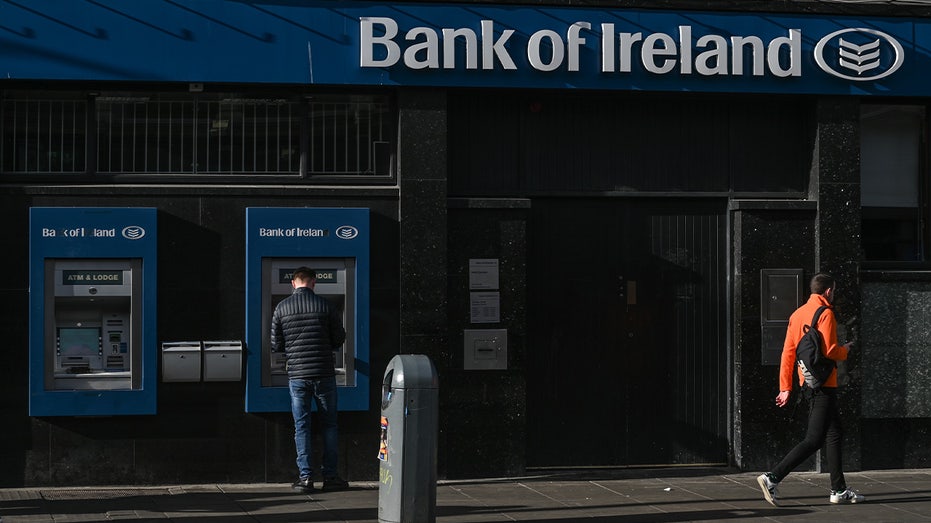 News of the glitch spread like wildfire, with people around the Republic of Ireland lining up to ATMs under the presumption they would have access to free money, Independent.ie reports. 
FITCH WARNS MULTIPLE US BANKS FACE CREDIT DOWNGRADE: REPORT
The bank warned customers that the money would be taken from their accounts if they withdraw money over normal limits and would be treated as an overdraft. 
"We are working on a technical issue that is impacting a number of our services including our mobile app and 365Online," the bank said online. "We are working to fix this as quickly as possible and apologize to customers for any inconvenience it caused." 
The long lines at some ATMs prompted police to intervene to control the crowds. 
Per the BBC, Gardaí, Ireland's national police force, said it was aware of an "unusual volume of activity" at some ATMs and "of issues relating to certain financial institutions." 
CLICK HERE TO GET THE FOX BUSINESS APP
"An Garda Síochána will remind people of their personal responsibility in carrying out their personal banking," the force said. 
Reuters contributed to this report.