Over 58,000 pounds of ground beef recalled due to E.coli concerns
Recalled beef was shipped to distributors in Georgia, Michigan, Ohio
Federal health officials warned that more than 58,000 pounds of ground beef products are being recalled after a sample tested positive for bacteria that's commonly associated with foodborne outbreaks.
American Foods Group LLC, conducting business under the name Green Bay Dressed Beef LCC, issued a recall for cases of raw ground beef items that may be contaminated with Shiga toxin-producing E. coli, according to a notice from the Department of Agriculture's Food Safety and Inspection Service (FSIS).
The recalled products were shipped to distributors in Georgia, Michigan and Ohio. The products have the establishment number 18076 inside the USDA mark of inspection, according to federal officials.
CONAGRA BRANDS RECALLS OVER 245K POUNDS OF BANQUET FROZEN CHICKEN STRIPS MEALS AFTER PLASTIC CONTAMINATION
FSIS was first alerted to the issue after a sample that was collected by a state public health partner tested positive for the presence of E. coli O103, although there haven't been any confirmed reports of adverse reactions related to the recalled products.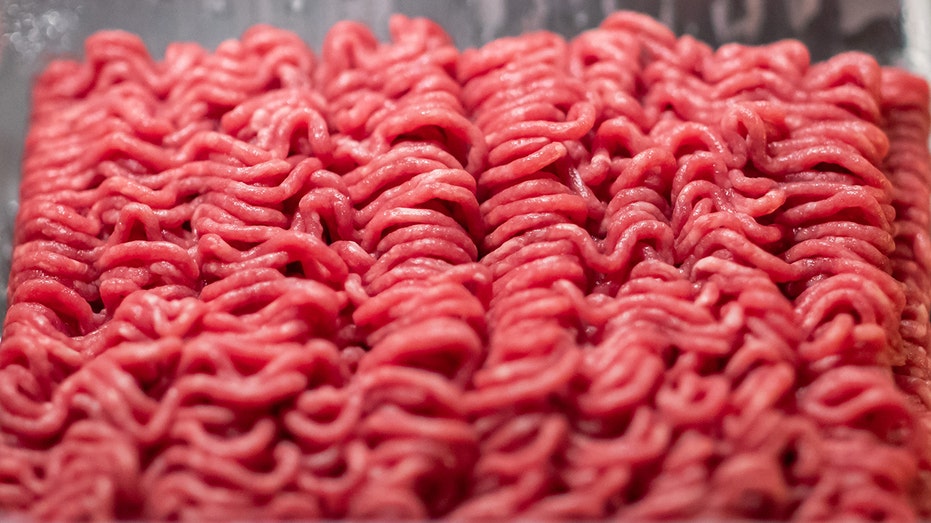 Still, distributors shouldn't further distribute the product and consumers should throw it away or return it to the store, according to the notice. 
E. coli, is mainly found in the environment, foods and intestines of people and animals. Most strains are harmless, but some can make people sick, according to the Centers for Disease Control and Prevention (CDC). 
Shiga toxin-producing E. coli (STEC) is most commonly associated with foodborne outbreaks. 
TRADER JOE'S RECALLS TAMALES, ITS SIXTH PRODUCT IN 5 WEEKS
This particular strain, STEC 0103, can result in diarrhea and vomiting. Some individuals may also come down with a slight fever, according to the CDC. 
Most people recover within a week, but other infections can become more severe and even life-threatening. 
GET FOX BUSINESS ON THE GO BY CLICKING HERE
Children, older adults and those with weakened immune systems are more at risk for developing HUS, which can be identified by bruising, pallor and decreased urine output, according to FSIS.