Alabama woman 'shocked' to learn $25 wedding dress from Goodwill is worth way more than bargain price
Birmingham student pulls in millions of views after showing off her amazing bargain find on TikTok
A Birmingham, Alabama, woman said "yes" to a designer wedding dress she found at Goodwill for 0.42% of the original price tag.
"It fit me like a glove," Emmali Osterhoudt, 21, a senior nursing student at the University of Alabama Birmingham, told Fox New Digital. 
"It wasn't until after we had already checked out of the store and were in my car that we found out the designer and how much it costs," she added. 
"I was just very shocked because of how valuable the dress was, and I had just gotten it for $25. I never thought that I would be able to wear such an expensive dress."
TEXAS WOMAN GOES VIRAL FOR SNAGGING 'DREAM SOFA' AT GOODWILL WORTH THOUSANDS: 'CAN'T BELIEVE IT'S MINE'
Osterhoudt was shopping with a friend at the Goodwill store on Green Springs Highway in Homewood, Alabama, to look for items to compliment a home photo gallery project she was working on.
"I found all of my frames and I'm checking out," Osterhoudt said, adding that she noticed a section of the store that she had not yet reviewed.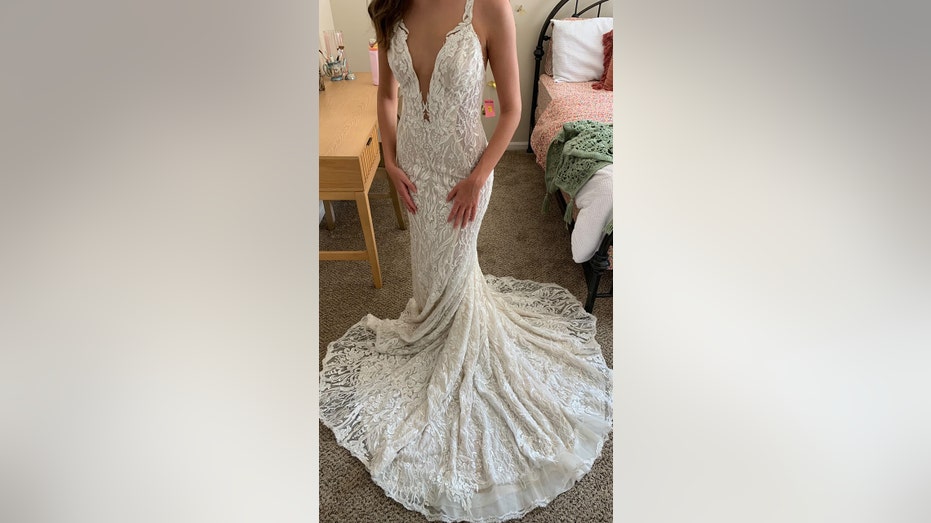 "So after I checked out, we walked over there and I saw my roommate over there looking at the dresses. She was like, 'Emily, they have wedding dresses here.'" 
Osterhoudt said that in her mind, she was imagining dingy, dated wedding dresses that had already been worn — but she went over to take a look anyway.
VINTAGE ENTHUSIAST BUYS ANTIQUE CARTIER HANDBAG FOR $1, SELLS IT FOR SERIOUS BUCKS: 'EXTREMELY VALUABLE'
She and her roommate have always loved the "Friends" episode in which Monica, Rachel and Phoebe are hanging out on the couch in wedding dresses, she said.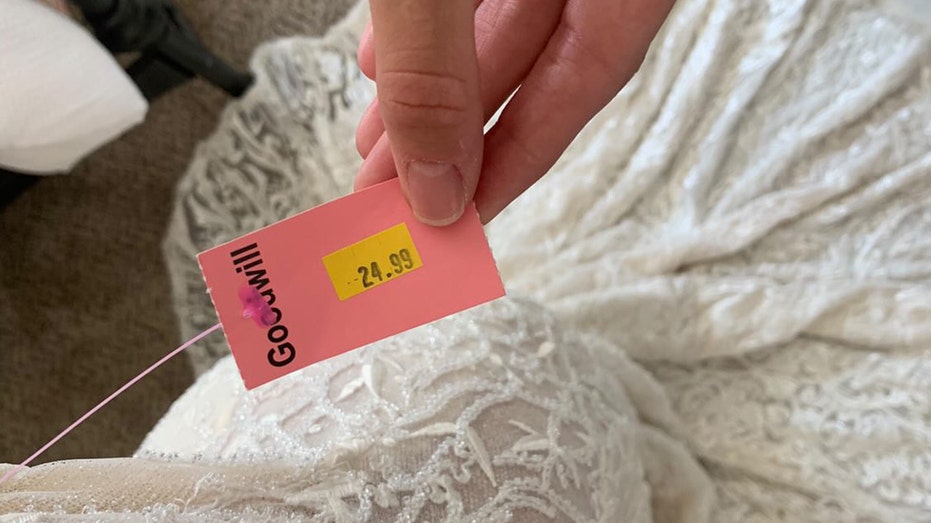 "I was picturing old '80s throwback wedding dresses with the really high neck and lots of lace, very poof," Osterhoudt said. 
"But then she showed me the dress and I tried it on. I couldn't believe how it fit — and then I found out the value of it." 
TEXAS WOMAN SAYS SHE BOUGHT $1.25 JACKET AT GOODWILL WORTH HUNDREDS, REVEALS HER BEST THRIFT HAULS
The treasure she found was a Galia Lahav wedding gown that retailed at more than $6,000. 
The label has been worn by the likes of Beyoncé and Paris Hilton, Osterhoudt said.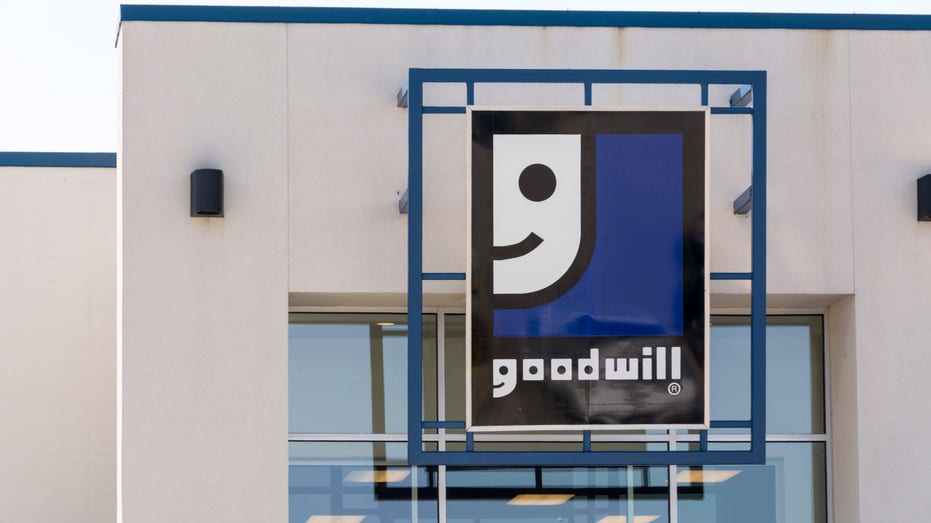 Osterhoudt is not engaged, but does have a boyfriend, she said.
Recently, she mentioned to her roommate that when her time comes, she did not know if she would ever be able to find a wedding dress that fit both her expensive taste and her budget.
The gown is a like-new fitted mermaid style dress embellished with embroidered hand-beaded lace.
DAVID'S BRIDAL WILL CLOSE ALL STORES IN CHAPTER 11 UNLESS BUYER EMERGES
"It's completely backless and has a deep V neckline," Osterhoudt said.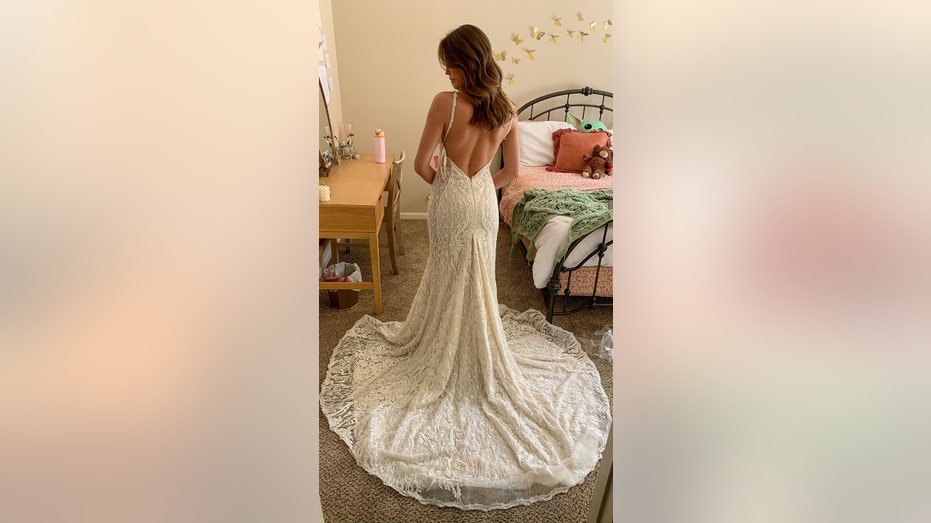 "The material is kind of like a lace overlay and it's shear on the sides," Osterhoudt said. 
"It's detailed with pearl and rhinestone accents all over the gown and it's super sparkly. It has a beautiful train that's not too long and it's my favorite part of the dress."
How a practically perfect designer wedding gown ended up at Goodwill turns out to be a sweet story of its own.
The retailers say they could not be happier about the sale.
The dress made its way from a high-end shop in Louisiana to a sample bridal shop in Birmingham — and finally to its ultimate destination, where it was purchased by Osterhoudt. 
The retailers say they could not be happier about the sale.
THRIFT SHOP BUSINESS BOOMS AS INFLATION THROTTLES AMERICAN BANK ACCOUNTS
"That's the entirety of why we are in business," Laine White, creative director for Bustle, a sample shop in Birmingham, told Fox News Digital.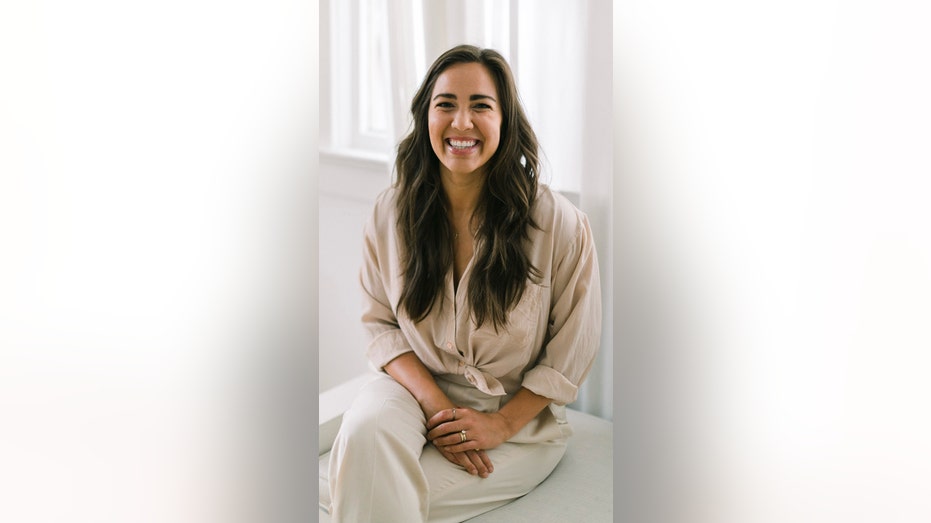 She said their goal is "to provide a more affordable option for brides who want to have a beautiful gown, but maybe can't afford that typical designer gown price."
White explained that as a sample shop, Bustle acquires bridal gowns that once served as samples — dresses for brides to try on for size, but not buy — at high-end retail boutiques. 
Osterhoudt's dress came to Bustle from I Do, a bridal shop with locations in Louisiana.
DESIGNER HAYLEY PAIGE SAYS SHE'S LEGALLY BANNED FROM USING HER OWN NAME, QUITS JLM COUTURE
"Galia Lahav is a designer we don't get all the time because it's really high-end," White said. 
"It's a really great designer and this gown was originally in the $6,000 range. It is just an incredible gown," White said.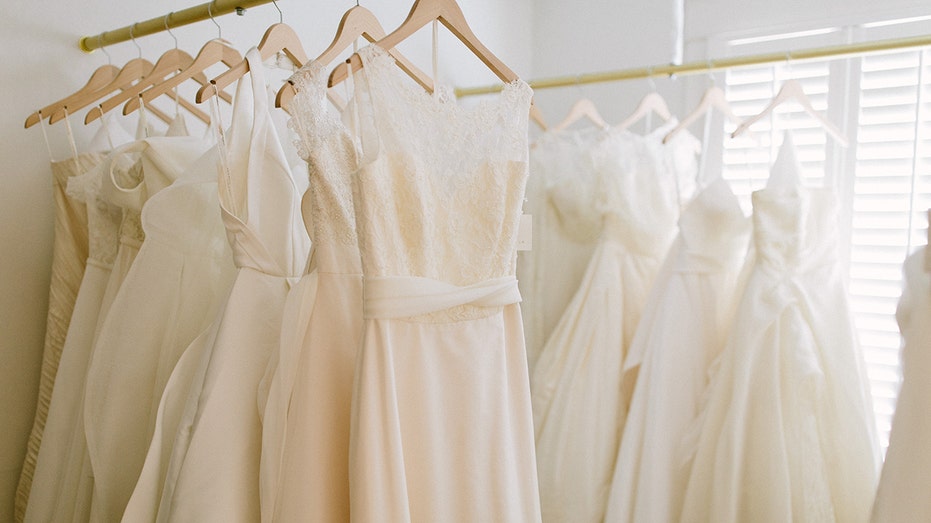 But even after making it to Bustle, the dress — which was in mint condition — still had not been purchased.
"With a sample gown shop, we do have to kind of keep our inventory moving and we just couldn't figure out why this magical dress wasn't selling," White said, "because it was truly unbelievable in person. But it had already been through six sample sales."
The owners of I Do and Bustle made the decision to donate the gown in hope that the right bride would find it.
"[The shop owners] wanted the dress to have a life, even if it meant a loss for them. We're just so excited to know who it ended up with," White said.
HERE'S WHY WEDDING INSURANCE SHOULD BE ON YOUR MARRIAGE TO-DO LIST
White said the staff at Bustle is working with Osterhoudt to set a time for a full bridal gown experience in the shop.
"The one thing that she didn't get, being in the thrift store finding her wedding gown, is that whole experience of the bubbly and the beautiful robe and bringing your girlfriends with you to see you in that moment. So we're going to surprise her with some goodies and bring her into the shop and let her kind of have that full experience," White added.
Osterhoudt said her boyfriend, Nick, who has seen her in the gown, is taking it all in stride.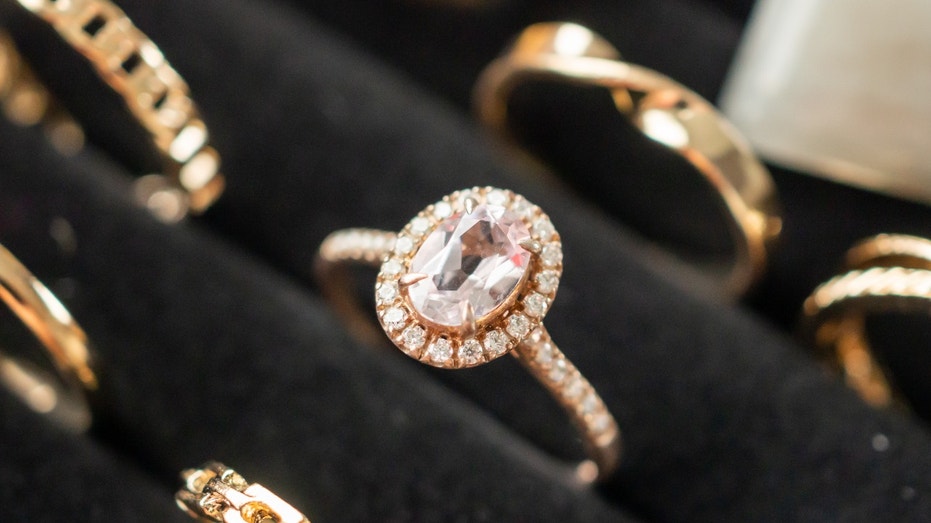 "He loves it and he's been so supportive," Osterhoudt said, adding that her boyfriend hinted at the possibility of a spring proposal.
Osterhoudt posted a video of her fairytale find on TikTok — and it has garnered more than 3.5 million views.
AMERICAN NEWLYWEDS ARE SPENDING $30K ON 2023 WEDDINGS: 'YEAR OF TRANSFORMATION'
"I've gotten so many kind and supporting comments from people from all over the world. I've even received some comments in French, which I think is really awesome because I'm a big fan of Paris and France," said Osterhoudt. "I love getting to see people from all over the world see the video and comment on it."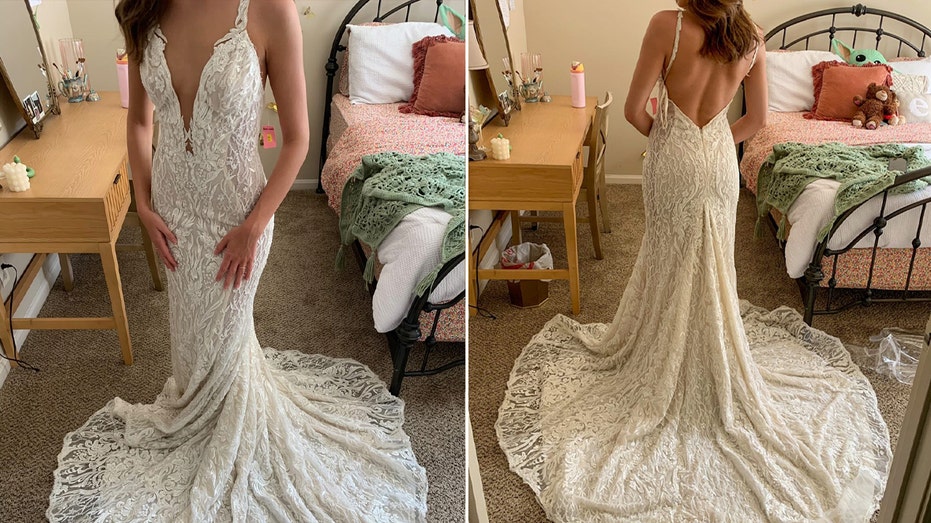 Viewers have asked Osterhoudt all sorts of questions. One is whether she's superstitious about someone else having worn her dress and if she might consider some sort of spiritual cleansing. 
Since no one else actually owned the dress before her, Osterhoudt said she does not see an issue.
"I might pray about it before I get married because I do have a very Christ-centered drive in my life," Osterhoudt said. 
GET FOX BUSINESS ON THE GO BY CLICKING HERE
She went on, "But I just really don't believe in that kind of superstition. I don't think that it's going to be bad luck if I don't 'sage' it or whatever the comments have been telling me to do."
Boyfriend Nick even gave Osterhoudt a shoutout in the comments. 
"She looks absolutely beautiful," he wrote on TikTok. "Y'all think she is lucky for finding this, but I'm so lucky."
For more Lifestyle articles, visit www.foxbusiness.com/lifestyle.