Americans agree: Work meetings are the worst
Study finds 93% of US workers have complaints about their company's typical meetings
Americans might be divided on an array of issues today, but new data shows there appears to be one thing nearly all of us can agree on: The typical work meeting has a lot of room for improvement.
Survey results released Wednesday by hybrid video app mmhmm found 93% of U.S. workers have complaints about their company's typical meetings, with 47% saying more than half the meetings they attend could be canceled and 25% saying a majority of their meetings are useless.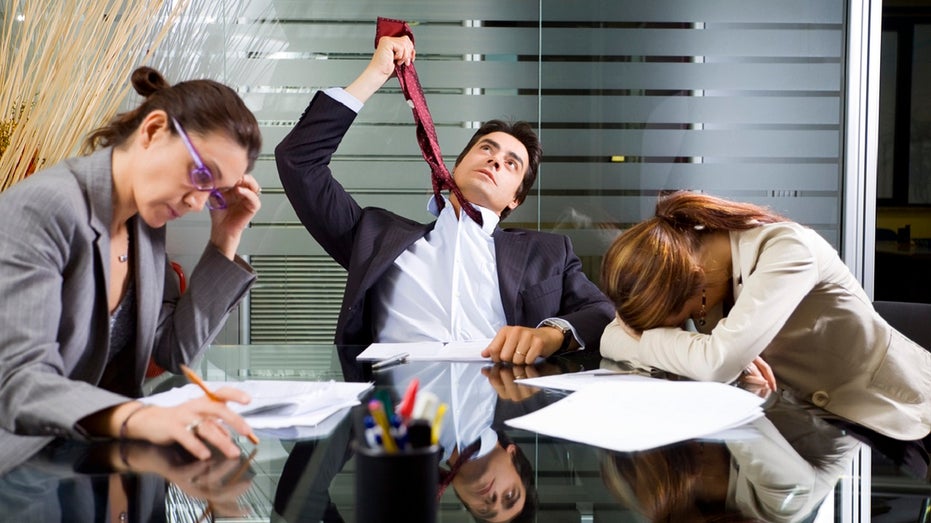 Forty-two percent of respondents said the highlight of a work meeting is if it's canceled, and some are even kicking the can down the road to avoid them, with 39% admitting they have actually booked new meetings to try to get out of existing ones.
Forty-five percent of those surveyed said work meetings are too long, almost half (49%) said most meetings do not help them become more productive, and a majority said they would rather send an email, message, voice or video message instead having a meeting.
WORKERS NOW DEMANDING NEARLY $80K TO START NEW JOB
But if workers are unable to get out of a meeting, they fall into different patterns of behavior as coping mechanisms, according to the analysis. Those dynamics might also contribute to some of the angst workers feel about meetings. 
The most common personality U.S. workers tend to adopt in meetings is known as "the lurker," with 40% of respondents saying they prefer to remain silent during the discussions and simply gather information. Some 28% of workers consider themselves "the ambassador" type, and enjoy pulling other people in to get participation from a wide group.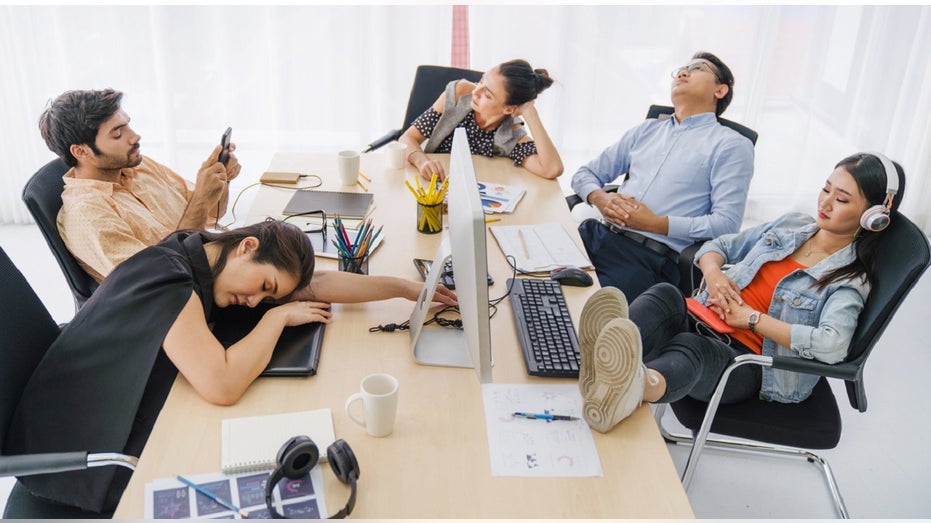 Another 27% of workers say they take on "the ghost" persona in meetings by working on other tasks while others are speaking, and 22% consider themselves "the enforcer" by trying to direct participants back to the agenda.
Some 16% of workers say they like to act like "the clown" and crack jokes to get everyone laughing at meetings, while 15% see themselves as "the dominator," who likes to speak a lot and make the decisions. The last two meeting personas are "the whisperers" (14%), who carry on side chats about what is happening, and "the mannequins" (7%), who tend to zone out and not really pay attention.
CAREER CHALLENGE: JOB SEARCH LEADING NOWHERE? HERE'S HOW TO REBOOT IT FAST
The study, which involved 1,000 adults employed full-time using a survey prepared by Method Research, found some common meeting pet peeves among workers. Nearly two-thirds of respondents said meetings should never have more than seven attendees, 52% of office workers said any amount of tardiness to a meeting is irritating, 79% said interrupting others is unacceptable, and 41% said eating or snacking during a meeting is a no-no.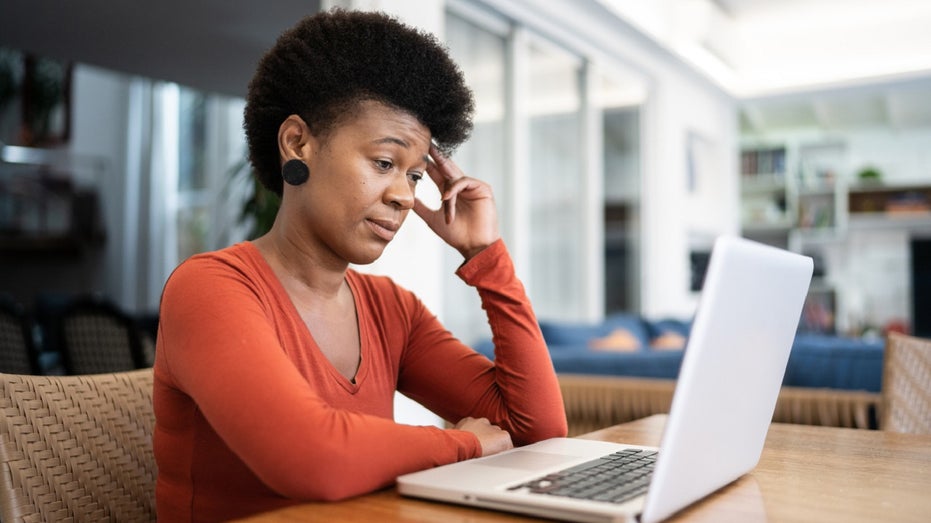 The results also served as a reminder for folks to be mindful of their backgrounds during virtual meetings, with 65% of workers saying having a messy background is unacceptable, 60% saying there should be no children or pets in the background, and 53% saying it is unprofessional to take the call from a car or outdoors. 
GET FOX BUSINESS ON THE GO BY CLICKING HERE
Mmhmm said the survey findings did point out that workers do not find all meetings to be worthless. Respondents said a meeting is valuable when they get answers to their questions (64%), it ends with clear outcomes or next steps (61%), and there is a clear agenda (59%).