California suspects attempt to steal bank ATM using a forklift, video shows
Sacramento County Sheriff's Office offering reward following Safe Credit Union incident
Police in California are searching Wednesday for two suspects seen on surveillance video trying to use a forklift to steal a bank's drive-thru ATM. 
The Sacramento County Sheriff's Office says it is offering a reward of up to $1,000 for information leading to the arrest of those behind the incident at a Safe Credit Union on Watt Avenue in North Sacramento on Aug. 2. 
Footage released by police begins with an unidentified individual driving a forklift into one of the lanes for the bank's drive-thru ATM.  
As the forklift moves off camera, a white pickup truck is seen backing up into the area. 
LAW ENFORCEMENT SEEING RISE IN CARD SKIMMER THEFTS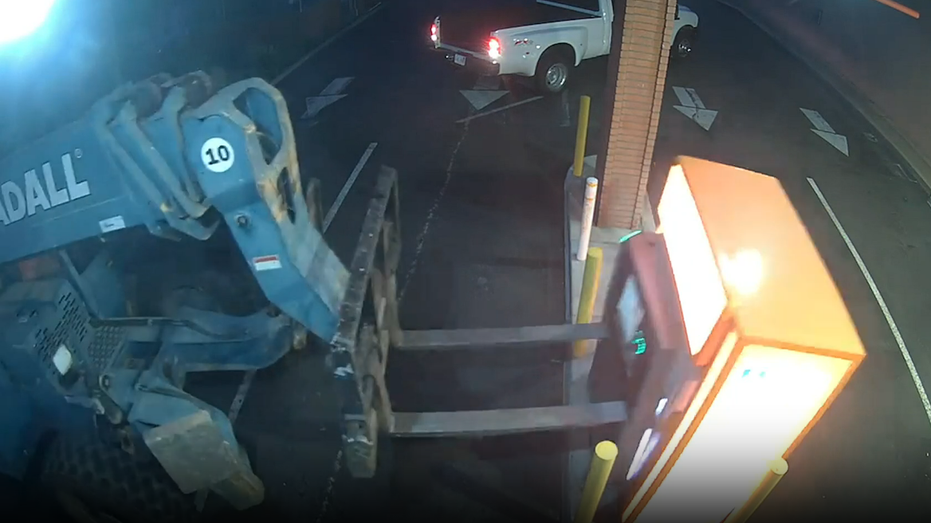 The forklift driver then re-emerges and is seen crashing into the ATM, knocking it over on its side. 
Before the video ends, the forklift operator impales the ATM – causing sparks to fly – while trying to move it in the direction of the waiting truck 
"After the suspect operating the forklift knocked the ATM off of its platform, they eventually loaded it in the bed of the pickup truck," the Sacramento County Sheriff's Office said. 
"The second suspect drove away with it; but during the course of their 'getaway,' the ATM machine fell out of the truck in the middle of Watt Avenue, causing an unrelated traffic crash," police added. "Both suspects fled the scene and have yet to be identified or located." 
FOX Business has reached out to Safe Credit Union for comment. 
The incident happened just days after a pair of men managed to escape police after they were caught trying to tear away a Bank of America ATM with their pickup truck in Hingham, Massachusetts. 
The two men had fastened a chain onto the drive-up ATM on July 28 and were attempting to tear it away, police said.  
CHASE LOCKING UP SOME NYC ATM LOCATIONS EARLY CITING 'RISING CRIME AND VAGRANCY'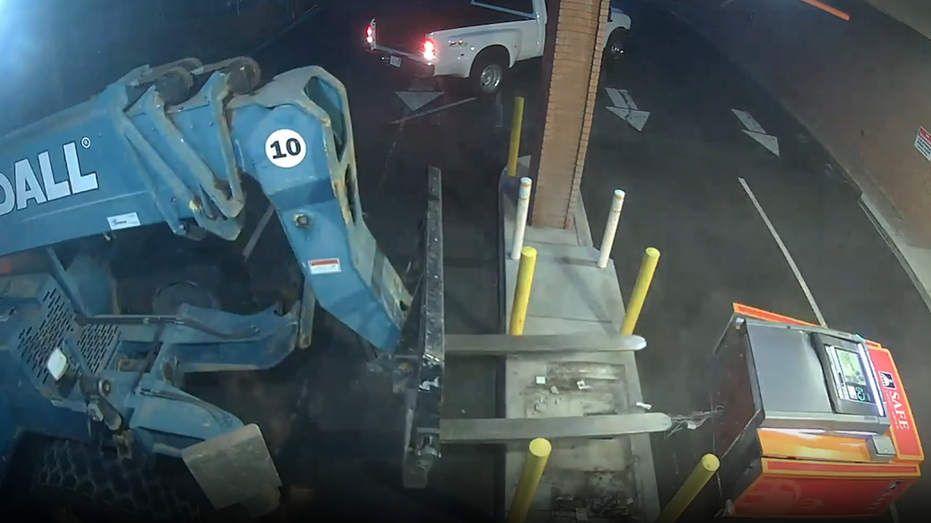 When police arrived, the men quickly vacated the premises and jumped into their white 2007 Cadillac Escalade EXT.  
Officers quickly attempted to pursue the pickup truck, but the suspects managed to evade arrest after ditching the vehicle. 
Police said that no money was stolen from that Bank of America ATM, however the machine was severely damaged from the attempted robbery. 
Weeks earlier, a brazen trio also was caught on video ripping an ATM out of a Philadelphia grocery store using a stolen U-Haul truck, authorities said. 
The suspects backed the stolen U-Haul box truck to the front doors of the store and hooked a chain to the ATM in the store's vestibule, according to police.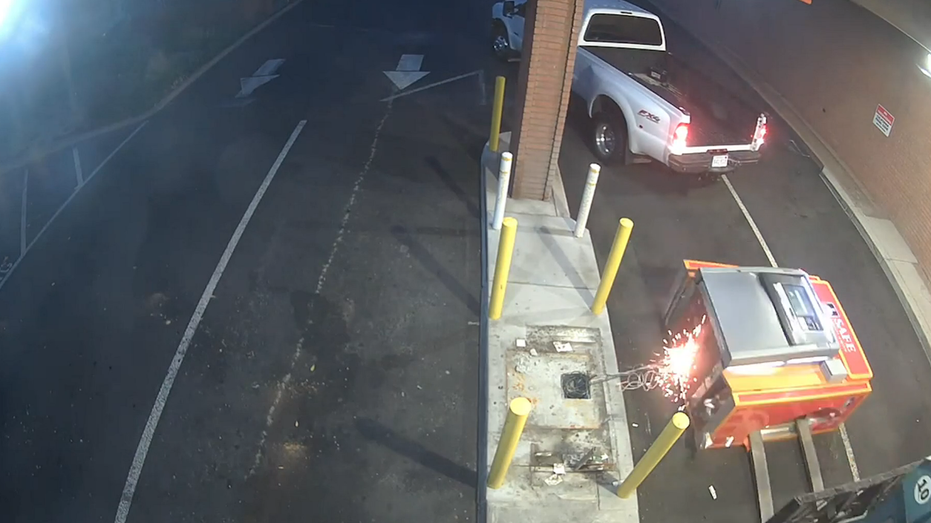 CLICK HERE TO READ MORE ON FOX BUSINESS        
The truck and ATM later were recovered, but it's unclear how much cash was stolen. 
FOX Business' Sarah Rumpf-Whitten and Stephen Sorace contributed to this report.