Costco sofa goes viral, causing debate on TikTok: 'Way too expensive'
Viral couch for sale at Costco has TikTok users chiming in
Costco fans appear to be igniting a debate after a piece of furniture from the wholesaler went viral on social media.
Costco's convertible sofa featuring a trundle that can be hidden as a pullout extension to the couch appears to be the latest product to receive praise and controversy from shoppers.
The Thomasville Marion Fabric Convertible Sofa is priced at $1,299.99 on the Costco website. It includes "delivery, setup and packaging removal."
COSTCO'S 'ESCAPE SHED' LISTED FOR $11K ONLINE: 'CAN'T BEAT THIS DEAL'
In a TikTok video posted under the account @thatfunrealtor, one woman explains how she filmed her friend who was "selling" the couch to her husband while the friends had been shopping at Costco. After the woman recorded the footage for her friend's husband, she then decided to post the video to TikTok, she said.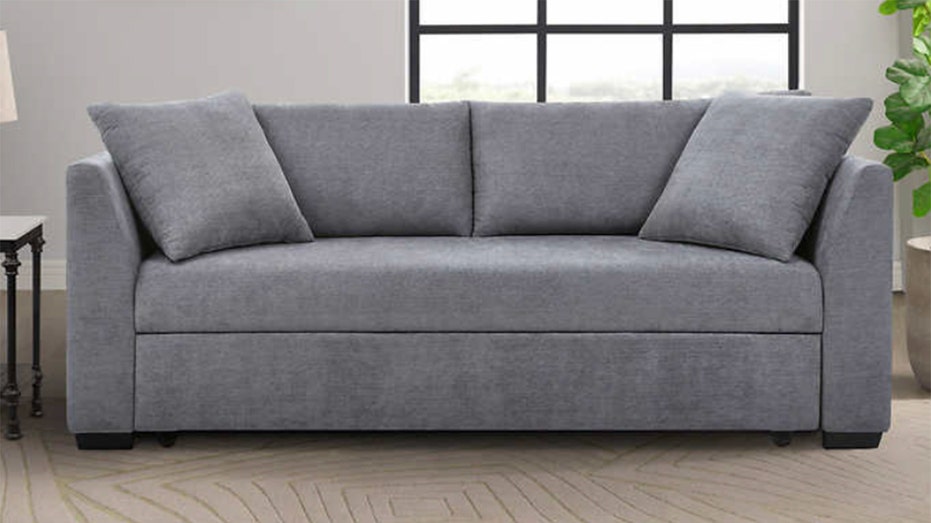 The original video showcasing the convertible sofa has garnered more than 34.1 million views and more than 2 million likes on the social media platform.
As the friend was recording features of the couch, a couple passing by in the video appeared to be interested in the item.
COSTCO NOW SELLING VIRAL BLACKSTONE GRIDDLE, SHOPPERS WEIGH IN: 'NOT WORTH THE HASSLE'
They can be heard asking, "How does it feel?" — as if the user and her best friend were formally selling the sofa to other shoppers.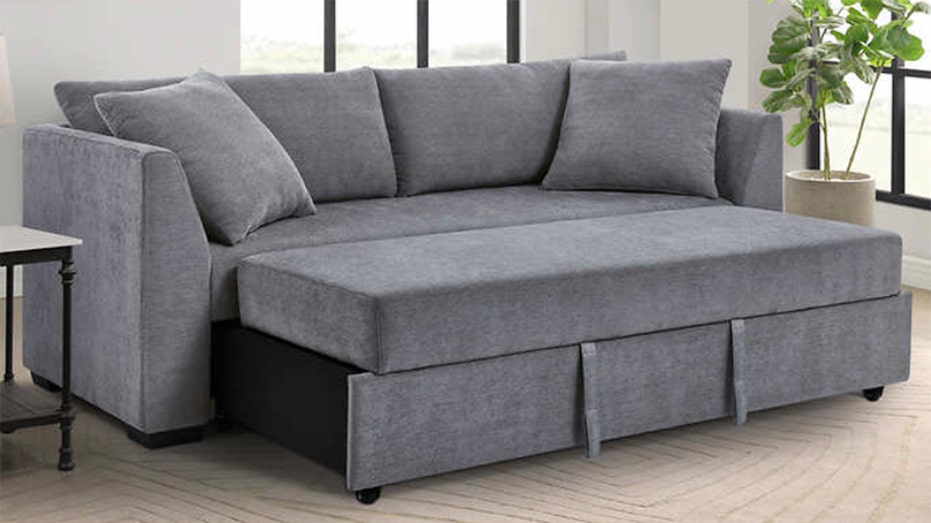 "Pretty sure Costco sold out of these after this demo," @thatfunrealtor captioned the video.
The comment section includes positive and negative reviews on the addition to Costco's furniture collection.
"The idea is nice, we have one...our guests have complained it's not comfortable and end up on our living room couch halfway through the night," one person wrote on TikTok.
COSTCO'S SLEEPER SOFA GOES VIRAL, IGNITING DEBATE AMONG SHOPPERS: 'SUCH A BUMMER'
"Had one, they break easy. Terribly put together," another TikTok user commented. "Looks like a great idea, but the tracks break entirely too easy just while you're sitting on it."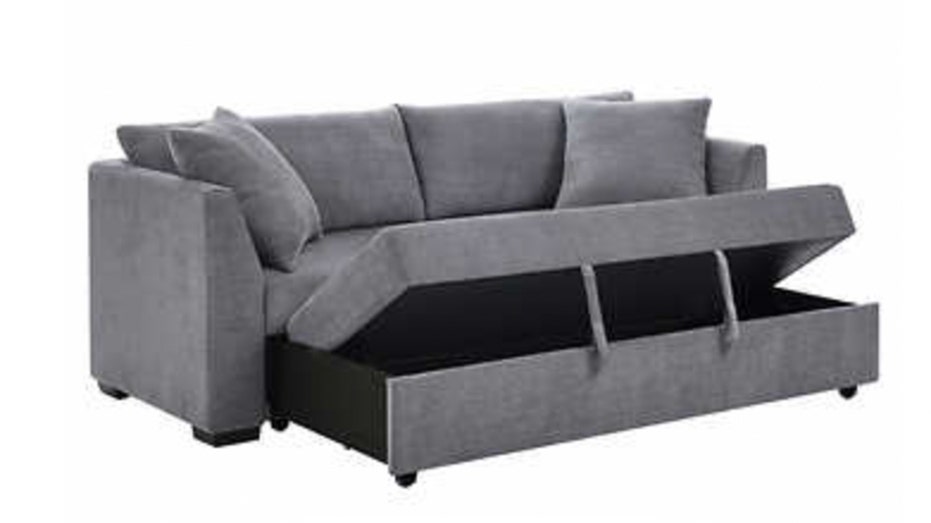 "They're way too expensive though, I work there and won't touch our furniture," one person claimed.
Many of the social media users were quick to compare the sofa to a cheaper alternative available at IKEA.
"IKEA makes that better. Not a new concept," one TikTok viewer commented.
COSTCO FANS LOVE THIS 'HIDEOUS' CLOTHING ITEM THAT'S SELLING OUT QUICKLY: 'I NEED THIS IN MY LIFE'
"IKEA has had a better version of this for a decade and it's half the price," another user commented.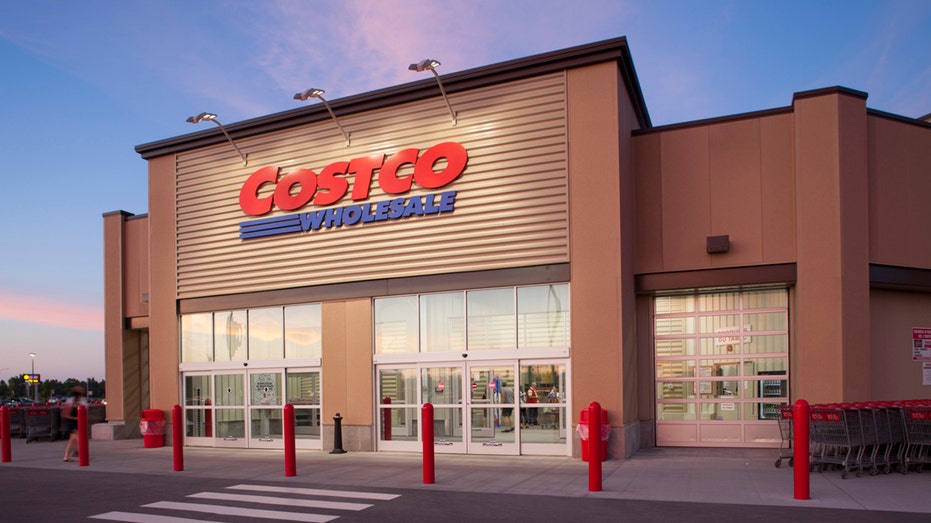 A vast majority of those who commented on the viral video appeared to be surprised by the thrill of finding a sleeper sofa.
"What? You guys don't know sofas like that? Totally common in Europe for years. Even my grandma had one of these about 45 years ago," a TikTok viewer wrote.
"It's like nobody has seen a sleeper sofa…," another person added.
GET FOX BUSINESS ON THE GO BY CLICKING HERE
In spite of some negative comments, some shoppers came to the defense of the Costco product.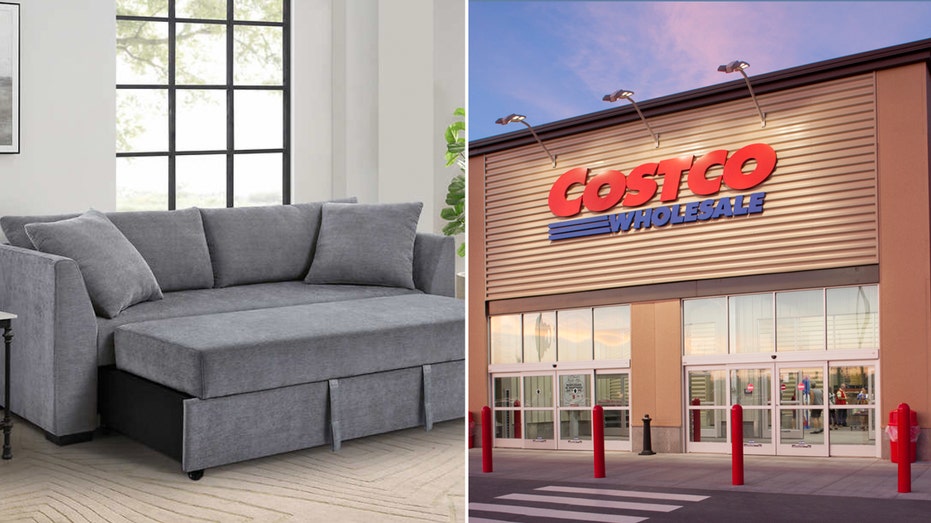 "My cousin has this couch it's so comfy," one shopper commented.
"The best investment I have ever made," another shopper remarked on the social media platform.
FOX Business reached out to Costco and @thatfunrealtor for comment.

For more Lifestyle articles, visit www.foxbusiness/lifestyle.