Dog that escaped Delta Air Lines crate found safe, flies home 3 weeks after disappearing
Maia the dog was found in a cargo rack at the Hartsfield-Jackson International Airport in Atlanta
The dog that escaped a Delta Air Lines crate and was lost for three-weeks at one of the world's busiest airports is on its way back home. 
Delta said Monday that Maia, the Chihuahua mix, was en route with the owner, Paula Rodriguez's mother back to Santo Domingo, Dominican Republic, after hiding out near a cargo rack at the Hartsfield-Jackson International Airport in Atlanta since early August. 
Maia was cleared to travel after the airline brought her to a veterinarian for observation, according to the airline. 
OHIO COPS RESCUE PIGLET ON SIDE OF HIGHWAY AFTER SUSPECTED FALL FROM TRANSPORT
"Delta teams engaged our colleagues throughout the Hartsfield-Jackson airport community when searches first began and as we followed every lead presented since then," a Delta spokesperson said in a statement.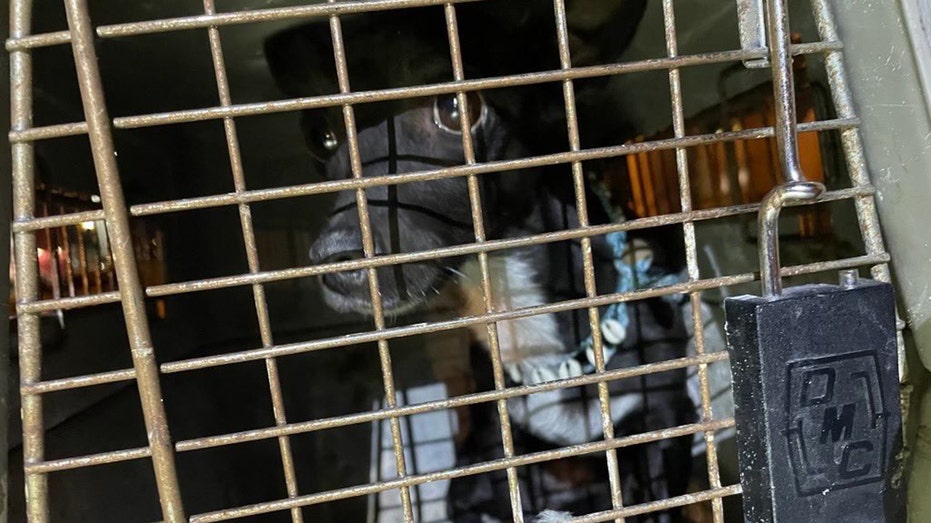 On Aug. 18, the dog escaped from her crate while Rodriguez was attempting to board a Delta flight from the Dominican Republic to San Francisco. Border agents stopped Rodriguez over missing visa credentials and forced her to return home without her dog. 
After the dog was initially reported missing, the airline offered Rodriguez $1,800, which she said was an "insult" that could not replace her pet, her lawyer said.
CAT REUNITED WITH ALASKAN COUPLE 26 DAYS AFTER HOME COLLAPSES INTO FLOOD-SWOLLEN RIVER
Rodriguez pleaded for help on Facebook, saying that she was "truly desperate" to get her dog back, and even offered a $1,000 reward to anyone who located Maia. 
During the three-week period, the airline said it conducted active around-the-clock visual searches of the airfield when it was safe to do so. It also used night-vision goggles to conduct night searches. 
The airline posted notices for Delta and airport officials to be on the lookout for the dog and also reached out to all animal shelters and veterinary establishments in communities adjacent to the airport to watch for the dog. 
GET FOX BUSINESS ON THE GO BY CLICKING HERE
The airline also said it hosted the customer's mother for free, so she could assist with the search efforts, which included giving her access to secure areas on the airfield. 
Animal activist Robin Cole Allgood posted on Facebook that she was able to safely capture the dog Saturday after being alerted by a FedEx cargo worker that the dog was spotted in the area.  
The airport posted on X, formerly known as Twitter, that its operations team was the first to spot the dog "in apparent good health." 
FOX News' Landon Mion contributed to this report.