Dunkin' taps Ben Affleck, Ice Spice to promote new drink that's mixed with actual munchkins
Ben Affleck and Ice Spice promote Dunkin's new Ice Spice Munchkins Drink in a commercial
Hollywood actor Ben Affleck and "Barbie World" rapper Ice Spice have teamed up in a new Dunkin' commercial.
The commercial, which debuted Tuesday during the 2023 MTV Video Music Awards, stars Affleck and Spice as they promote the Bronx rapper's new beverage, the "Ice Spice Munchkins Drink," in a mock brainstorming session.
Spice, 23, whose real name is Isis Naija Gaston, explains to Affleck, 52, who's a celebrity brand ambassador for Dunkin', that she's always been "a Dunkin' girl," and would be a fitting candidate to promote the quick-service coffee and donut chain.
MCDONALD'S 'SAWEETIE MEAL' IS THE LATEST CELEBRITY PARTNERSHIP FOR THE FAST FOOD GIANT
"I'm not seeing it," says Affleck in the 31-second commercial.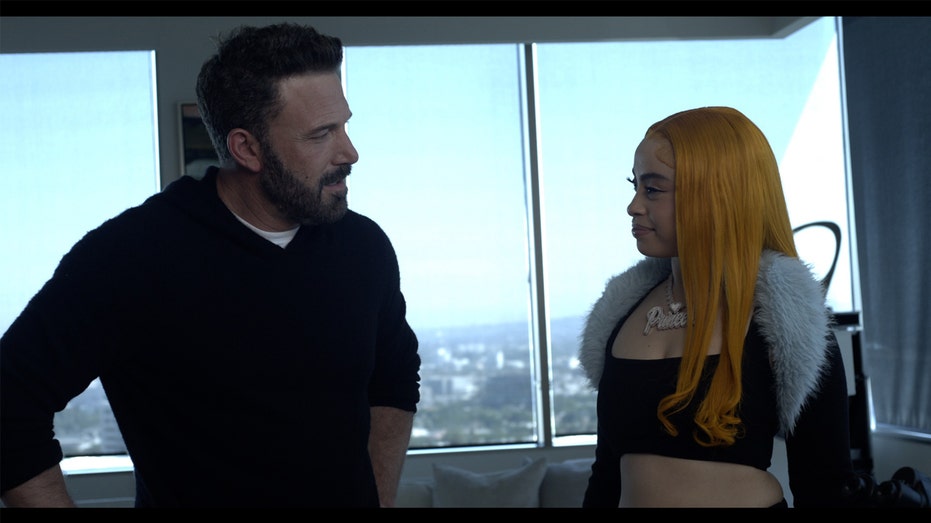 "Ice Spice. My fans are the 'munchkins,'" replies Spice, which references her 2022 Billboard-charting song, "Munch (Feeling' U)."
Social media users notably voted on the fanbase name in November 2022 on X, formerly known as Twitter.
In the commercial, Spice proposes the Ice Spice munchkins drink idea.
"I got an idea. Collabs, like they do, right," replies Affleck, who offers a rap bar of his own. 
DAIRY QUEEN GETS TROLLED BY TIKTOK USER WITH TRAVIS SCOTT MUSIC
"Here I am. I'm with Dunkin'. You go," he continues.
The commercial concludes with a preview of the Ice Spice Munchkins Drink, which is a "creamy frozen coffee" mixed with the brand's Pumpkin Munchkins Donut Hole Treats, whipped cream topping and caramel drizzle, according to Dunkin's official press release.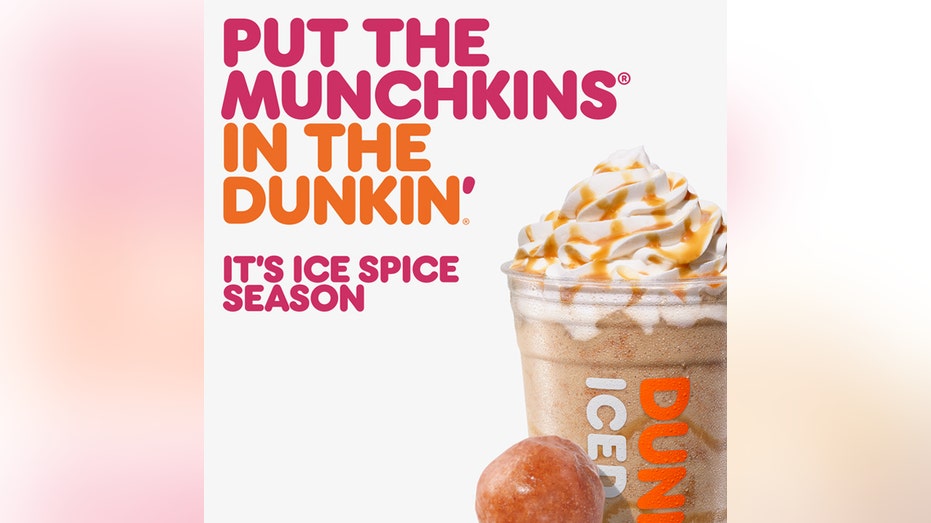 The drink is available for purchase at Dunkin' restaurants nationwide starting Wednesday.
Fans of Spice have voiced that they find the brand collaboration to be a great fit since the rapper is well-known for her pumpkin spice hair color.
"Pumpkin ice spice munchkins is so genius… pumpkin (her hair) spice (ice spice) munchkins (fan name)… einstein level," one fan wrote on X, two days before the Dunkin' commercial debuted.
WENDY'S SPICY CHICKEN NUGGETS ARE BACK — AND IT'S THANKS TO THIS RAPPER 
FOX Business reached out to representatives for Affleck and Spice for comment.
At the time of publication, the Dunkin' commercial has been viewed more than 40,000 times on YouTube.
The commercial was made by Artists Equity, a creative studio that fosters relationships between talent and production higher-ups.
Affleck co-founded Artists Equity alongside fellow actor Matt Damon and Gerry Cardinale, the founder and managing director of the New York City-based principal investment firm RedBird Capital Partners.
CLICK HERE TO SIGN UP FOR OUR LIFESTYLE NEWSLETTER
Prior projects the company has taken on include "Air," a biographical sports drama film based on the start of Nike's iconic Air Jordan sneaker, and three yet-to-be released movies, including "Unstoppable," a wrestling biopic starring Jennifer Lopez; "The Instigators," a heist thriller starring Damon; and "Small Things Like These," a historical drama starring Cillian Murphy.
Affleck, who is originally from Berkeley, California, has worked as an actor for over 30 years. The two-time Oscar winner has expanded his credits to writing, producing and directing.
GET FOX BUSINESS ON THE GO BY CLICKING HERE
Spice was raised in the Fordham Road neighborhood of the Bronx, New York, which is approximately five miles away from Castle Hill. She began her rap career in 2021 while attending Purchase College, a State University of New York (SUNY), according to multiple interviews she's provided since her rise to fame.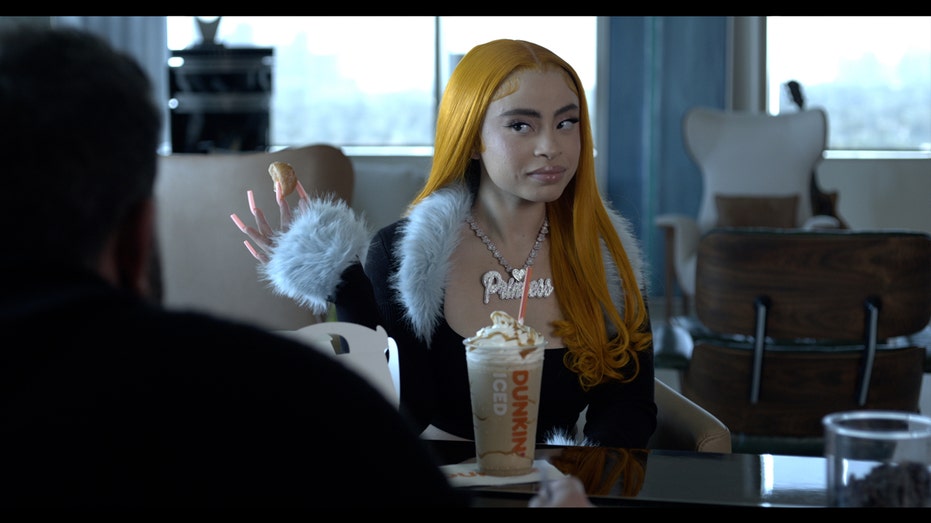 Spice has earned a "Rookie of the Year" award from Billboard's R&B/Hip-Hop Power Players category, a "Best New Artist" award from the MTV Video Music Awards and an "Impact Award" from Broadcast Music, Inc. (BMI) R&B/Hip-Hop Awards.
CLICK HERE TO READ MORE ON FOX BUSINESS
Rappers and large fast food companies have been partnering on limited-time menu items in recent years, including McDonald's "Cactus Jack" collaboration with Travis Scott (2020), Popeyes' "Hottie Sauce" collaboration with Megan Thee Stallion (2021) and Burger King's "Cornell Haynes Jr Meal" collaboration with Nelly (2021).