Luxury watch market demand boosted by younger generation of buyers
Luxury watch sales are a $75B market
Investors are dialing into watches as an alternative investment opportunity as the market continues on a three-year hot streak.
Rolex cannot make watches fast enough to keep up with the demand. With the average watch taking a year to make and the wait ranging from a couple of months to a couple of years, consumers are turning to the secondhand market.
Luxury watch sales are a $75 billion market, with secondhand sales making up 30% of that, according to Boston Consulting Group. It continues to grow as demand, particularly among younger consumers, picks up.
VINTAGE ENTHUSIAST BUYS ANTIQUE CARTIER HANDBAG FOR $1, SELLS IT FOR SERIOUS BUCKS
The secondhand luxury watch market is gaining more popularity today as a result of strong demand from the retail market. With waitlists ranging from six to 36 months to get a Rolex through the watchmaker's authorized channels, secondhand shops hold inventory to supply walk-in customers.
"We have the watch to immediately put on their wrist," Yuri Iskhakov, founder of Prestige Watches, told FOX Business. "They want to continue growing their collection."
At Prestige Watches, located in New York City's Diamond District, customers can walk in and secure a watch within 30 minutes.
One tourist from Texas stopped by to purchase a 26 mm Rolex Datejust watch for his wife after Macy's sold out of the make. Iskhakov identified the watch through a photo and made the sale, years faster than if the tourist had gone to Rolex.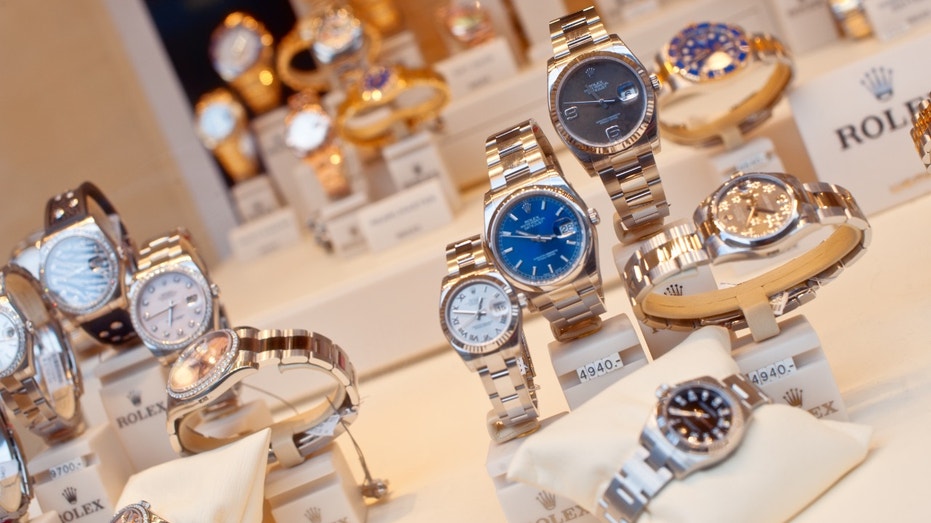 But the secondhand market is also more expensive than the retail market. Watches in the grey market are anywhere from a couple of hundred dollars more than their brand-new counterparts at Rolex, to thousands of dollars more expensive if they are rare.
While the Oyster Perpetual 36 mm Rolex watch retails for $6,100 through Rolex's direct platform, customers can buy it on the spot or virtually through Prestige Watches for nearly $13,000.
With a lot of money on the line, customers get peace of mind through Prestige's full money-back program and a Rolex card that scans directly to authenticate the Rolex watch.
VINTAGE COOKBOOKS MAY BE WORTH THOUSANDS OF DOLLARS: HERE ARE 6 REASONS WHY
According to a recent report by the Boston Consulting Group, 29% of collectors reported paying more than the retail price for their most recent pre-owned watch. Meanwhile, 40% cited avoiding long lines in the retail market as one of their top reasons for turning to secondhand.
Luxury watches are not just for style and design. They are also used as an alternative investment, with some brands outperforming traditional investments.
"They view the watch as an investment, not just a waste of money," Iskhakov said.
From August 2018 to January 2023, average prices in the secondhand market for the three largest luxury brands – Rolex, Patek Philippe and Audemars Piguet – increased 20% per year even amid the COVID-19 pandemic slumps. That compares to an annual growth rate of 8% for the S&P 500 index, per the Boston Consulting Group.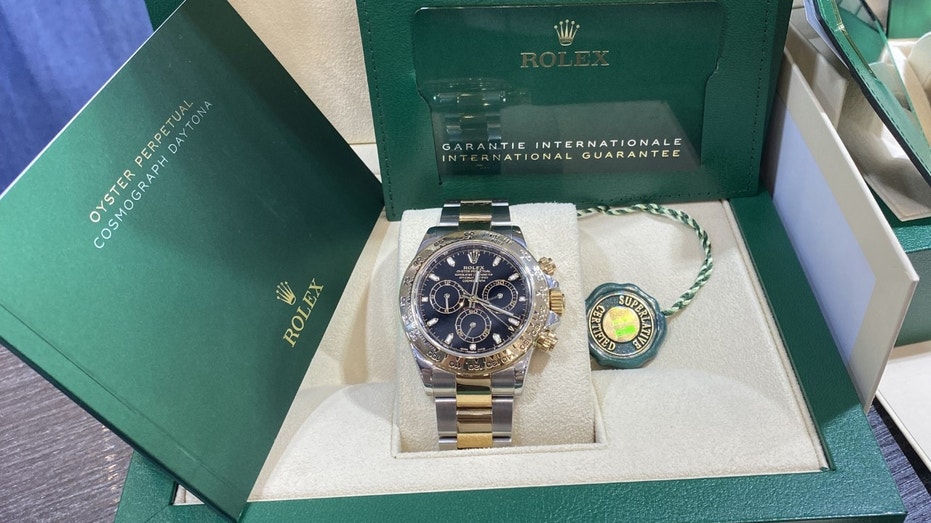 Investors also have convictions that luxury watches perform during economic downturns. During the Great Recession – 2007 to 2009 – luxury watches beat the S&P 500 and rebounded in two years after the 2008 market crash compared to other categories that took longer.
"We're having a lot of people come in asking what the best investment is," Yasha Tehrani, owner of Rex Watches, told FOX Business. "Most of the time it's either older men or young kids who are looking to put away for 10 or 15 years."
Tehrani directs those in the market for investment opportunities toward the steel Rolexes because of their potential to appreciate the most.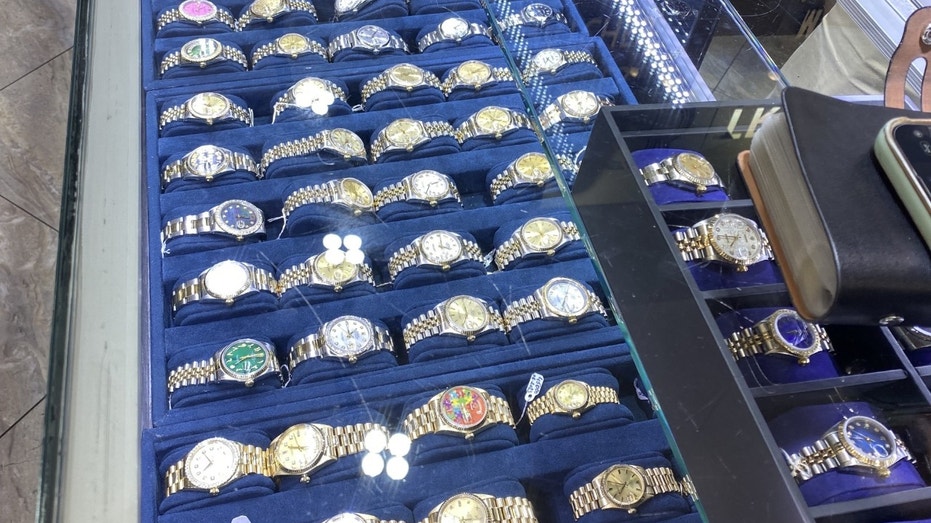 The market for watches is also growing and gaining credibility among buyers. Years ago, buyers would be skeptical of dealers offering discounts and promotions at risk of fraud and fakes. Now, authentication services and the rise of information in the digital era have helped propel transparency and accountability.
VINTAGE PYREX BOWLS MAY BE WORTH BIG BUCKS AS COLLECTORS HUNT HIGH AND LOW FOR NOSTALGIC DISHES
Younger buyers are also splurging in pursuit of rare deals and special finds. Boston Consulting Group reports that 95% of watches are no longer in production, which increases the value and appreciation potential.
Now, many sellers are turning to social media to attract younger customers and a new generation of buyers.
GET FOX BUSINESS ON THE GO BY CLICKING HERE
Prestige Watches tells FOX Business that it saw a surge in sales after going viral on TikTok under the account handle "Prestige Brothers," featuring Yuri and his brother, Rafael. The duo can be seen showing off their latest deals or bartering with customers trading in luxury brand watches.
The secondhand space is so popular that even Rolex got in the game by launching their own certified pre-owned program in 2022.