Maryland woman on 'winning streak' after claiming back-to-back lottery prizes
Maryland woman reportedly plans on taking her family to Disney World with some of her lottery winnings
A Maryland resident has claimed not one, but two prizes from the Maryland lottery.
Victoria Sadler, 59, of Nottingham, visited the Maryland Lottery headquarters in Baltimore after winning $25,000 from a lottery game, the Maryland Lottery shared in a recent press release.
Sadler then decided to try her luck with Pick 5, her favorite game, the press release noted, adding that she "believes she is on a lottery winning streak."
MARYLAND GRANDMA OF 12 HITS BIG IN LOTTERY AFTER JOKING THAT SHE'D WIN
Following her visit to the Maryland Lottery, the Baltimore County resident visited Royal Farms #159 across the street from the Lottery headquarters.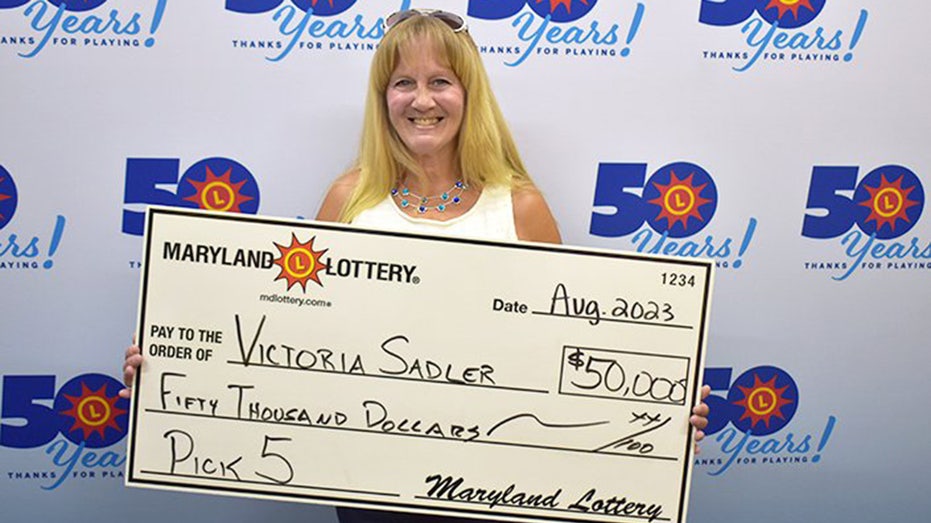 She went on to place a $1 bet on the August 10th Pick 5 midday and evening drawings, the Lottery media release stated.
Sadler reportedly used her grandson's birthday digits because they brought her such luck on her win before.
"When I realized I won, my jaw was on the floor! I was so happy, I couldn't believe it," Sadler told the Maryland Lottery.
MARYLAND MAN WINS BIG IN LOTTERY WITH 15 IDENTICAL JACKPOT TICKETS
The Maryland grandmother then scheduled an appointment to claim her $50,000 prize, lottery officials shared.
Sadler apparently has some ideas on how she will use her prize.
She is planning to "save and invest" most of her prize, but will also spend some of her winnings on a family trip to Walt Disney World, the press release shared.
The retailer where her winning ticket was purchased, Royal Farms #159 on 1801 Washington Boulevard, will receive a bonus of $500 from the Maryland Lottery, lottery officials shared in the release.
MARYLAND MAN WINS $5M JACKPOT ON LOTTERY SCRATCH-OFF
The Maryland Lottery and Gaming Control Agency contributed over $1.5 billion to the state in the 2023 fiscal year through ticket sales, state casinos and sport wagering and fantasy competitions, the Maryland Lottery and Gaming website shared.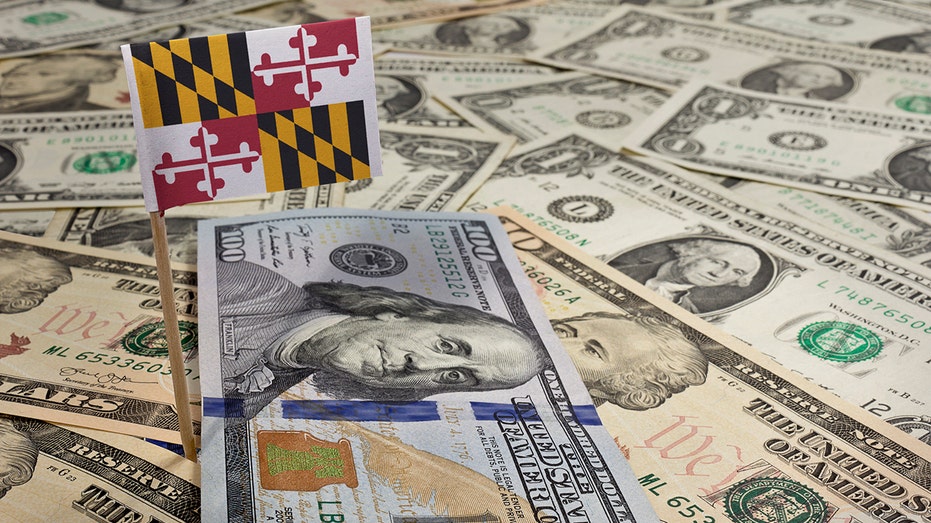 Since being founded in 1973 and since its inception, the Maryland Lottery has "contributed more than $18.6 billion in revenue to the State, and Lottery players have won more than $31.5 billion in prize," the Maryland Lottery's website stated.
GET FOX BUSINESS ON THE GO BY CLICKING HERE
There are over 4,400 retailers across the state of Maryland that take part in the Lottery.