Mega Millions ticket sold in Florida matches all six numbers to claim $1.58B jackpot
The massive prize surpassed the game's previous record jackpot of $1.537B, which was won in 2018
A Mega Millions ticket sold in Florida claimed matched all six numbers for the game's largest-ever jackpot following Tuesday night's drawing.
The lucky winner has the option of receiving the massive $1.58 billion jackpot in installments or choosing a lump-sum payment of $783.3 million.
The winning numbers drawn Tuesday night were 13, 19, 20, 32 and 33 with a Mega ball of 14. The Megaplier was 2X.
There were also seven winners for the game's second-tier prize of $1 million, and two of those players bought the Megaplier option to bring their winnings to $2 million. The five million-dollar tickets were sold in California, Pennsylvania, West Virginia and Texas (2), while the two Megaplier tickets were sold in Florida and North Carolina.
MEGA MILLIONS HITS $1.05 BILLION AFTER NO WINNER ON FRIDAY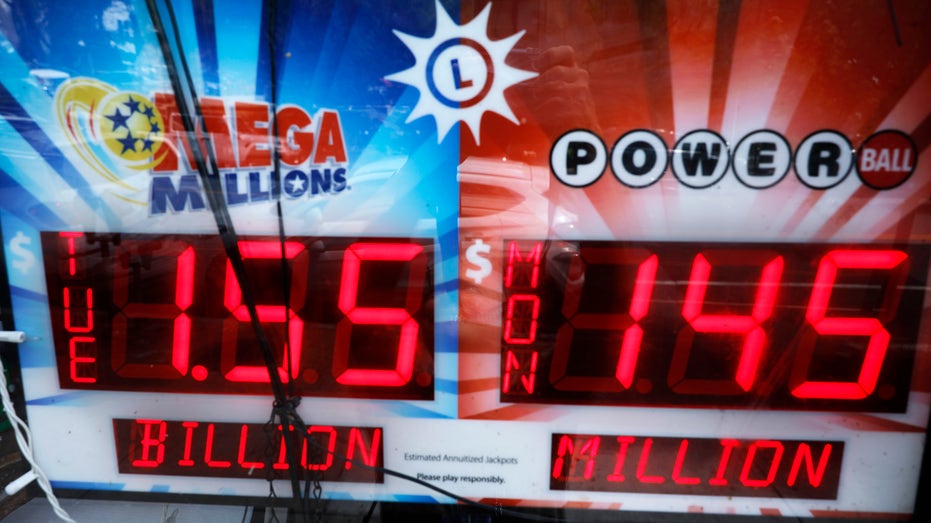 The grand prize edged the game's previous jackpot record of $1.537 billion, which was won in South Carolina on Oct. 23, 2018. That instance was the first time the jackpot surpassed the billion mark, and it has reached that level four times since then.
The last time a massive Mega Millions jackpot was claimed was on April 14, when a winning ticket in New York matched all six numbers to win the grand prize of $483 million or a lump-sum prize of $256.9 million.
The jackpot was won again a few days later on April 18 for $20 million and has continued to rise since then.
The odds of winning the grand prize are 1 in 302,575,350.
WHAT YOU SHOULD DO RIGHT AFTER YOU WIN THE JACKPOT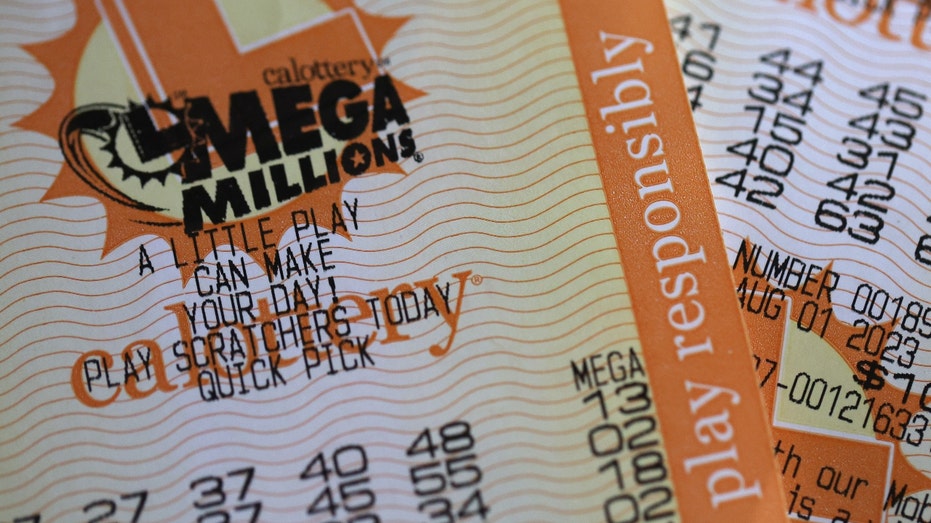 Mega Millions jackpot wins in 2023 prior to Tuesday night:
$1.35 billion — Jan. 13; Maine.
$20 million — Jan. 17; New York.
$31 million — Jan. 24; Massachusetts.
$31 million — Jan. 31; Massachusetts.
$483 million — April 14; New York.
$20 million — April 18; New York.
GET FOX BUSINESS ON THE GO BY CLICKING HERE
The jackpot now starts over at $20 million and the next drawing will take place on Friday.
Mega Millions tickets are $2 per play and an additional dollar for the Megaplier option. Tickets are sold in 45 states, the District of Columbia and the U.S. Virgin Islands. The deadline for purchasing a ticket is 9:45 p.m. on draw nights.