Michigan man wins nearly $193K lottery after finding missing tickets in car: 'Nowhere to be found'
'I was so excited, I thought I was having a heart attack!'
A Michigan man has won the Michigan lottery jackpot after he said he misplaced the winning tickets.
Greg Escue, 66, from Davison, Michigan, was one of the lottery's two winners for the Fantasy 5 jackpot that took place on July 9, according to a Michigan Lottery press release.
Escue purchased his winning ticket at the 524 North State Street Kroger gas station in Davison, a city 10 miles east of Flint, the press release stated.
NORTH CAROLINA MOM AND SON BOTH WIN BIG IN LOTTERY LESS THAN ONE MONTH APART: 'WE ARE BLESSED'
His tickets matched the winning numbers: 19-24-29-33-34.
"I was scrolling through the nightly results and saw that the Fantasy 5 jackpot had been hit," Escue told the Michigan Lottery.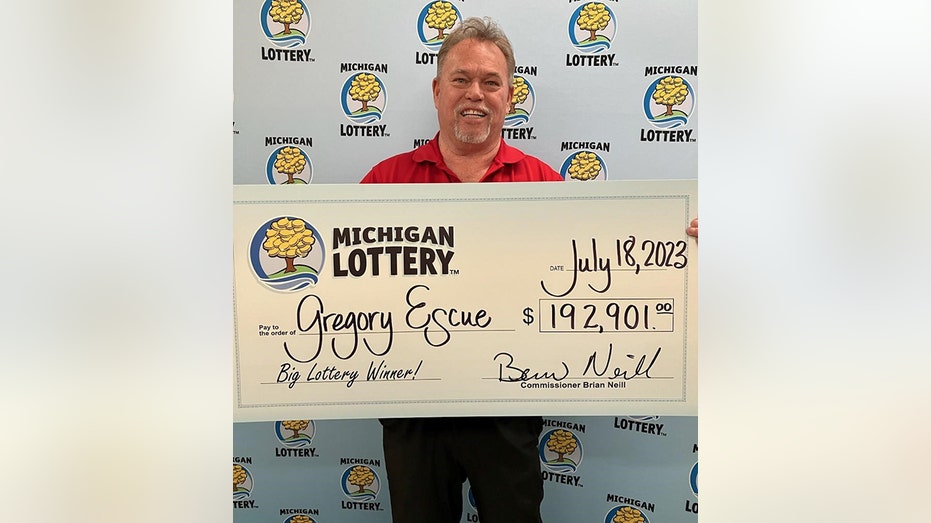 "I got out of bed to get my tickets, and they were nowhere to be found. I finally went out to my car, and there they were."
The Davison native brought his tickets back inside and lined them all up, only to discover that all five numbers matched the winning numbers, according to the Michigan Lottery.
CALIFORNIA CONVENIENCE STORE OWNER REACTS TO SELLING WINNING $1 BILLION POWERBALL JACKPOT: 'SURPRISED'
"As soon as I saw five matching numbers, I had the craziest feeling. I was so excited, I thought I was having a heart attack!" Escue told lottery officials.
Escue and the other winner will each receive $192,901, the media release stated.
He visited the lottery headquarters in Lansing, Michigan, where he claimed his prize.
His jackpot winnings will be split between a vacation of his choosing — the remainder will go into his savings, Escue shared.
WOMAN'S $3M WINNING MICHIGAN LOTTERY MESSAGE GETS SENT TO SPAM FOLDER
"I always try to be positive and optimistic. I'm always telling people, 'When you buy a ticket, you go from no chance to as good a chance as anyone to win,'" Escue told the Michigan lottery.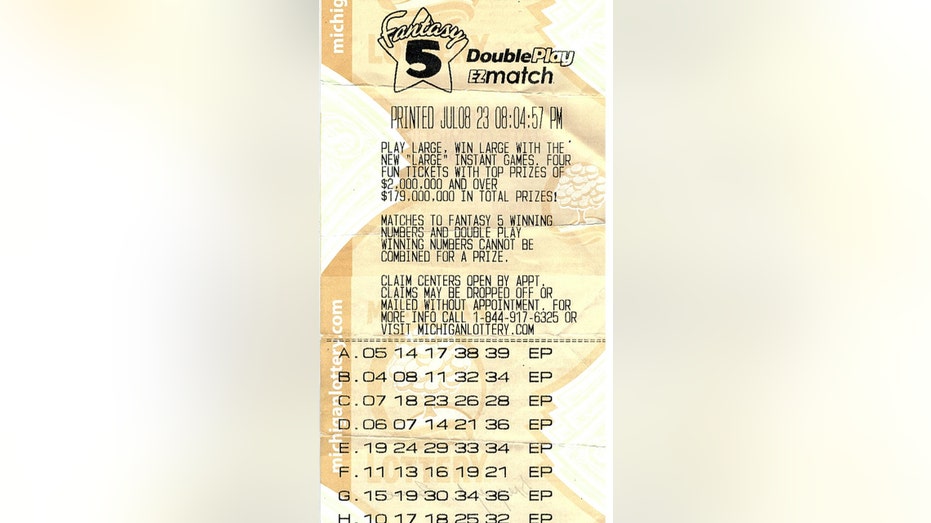 Lottery players can take part in the Fantasy 5 for only $1, with several incremental additions that can help players win up to $500 instantly or even $110,000, according to the Michigan lottery.
GET FOX BUSINESS ON THE GO BY CLICKING HERE
The Michigan lottery holds to a mission that strives to "maximize net revenues to supplement state education programs, provide fun and entertaining games of chance and operate all games and bureau functions with nothing less than total integrity," the lottery's website states.