Oscar Mayer Wienermobile gets its first name change in history
Wienermobile fans will soon say hello to Oscar Mayer's newly rebranded hot dog vehicle
Oscar Mayer's iconic Wienermobile has a new name.
The American meat and cold cut producer announced the hot dog-shaped vehicles are being rebranded in honor of the company's new 100% Beef Franks, according to a press release issued by the Kraft Heinz Company on Wednesday.
Now called Frankmobiles, a fleet will hit the highways nationwide this summer and will have painted lettering that references the vehicle's new name and "all beef" frank recipe.
HOT DOG! OSCAR MAYER IS HIRING A NEW CLASS OF WIENERMOBILE DRIVERS TO TRAVEL ACROSS US 
A photo accompanying the brand's reveal shows Oscar Mayer's new Frankmobile will have decals that say, "Keep It Oscar" and "Please Do Not Lick."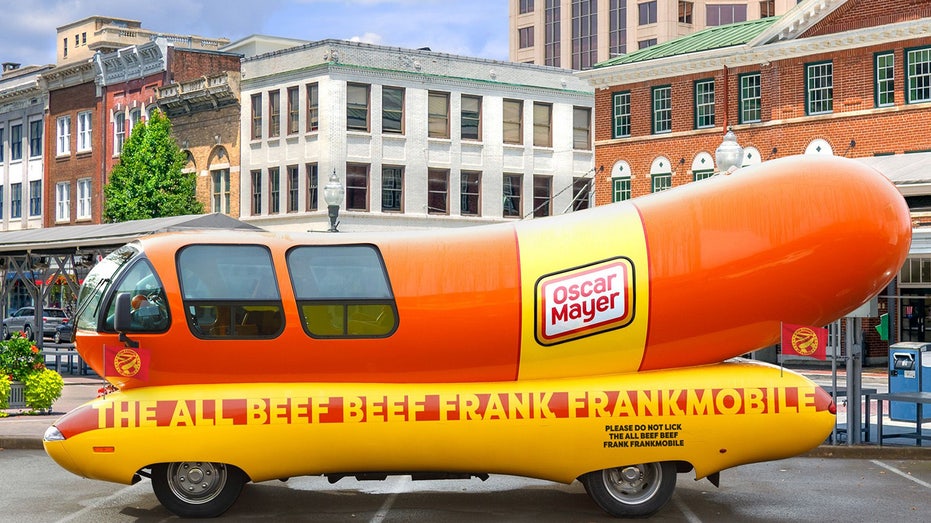 Oscar Mayer's original Wienermobile debuted in July 1936 at the General Body Assembly plant in Chicago. 
The vehicle rebrand comes nearly 87 years after the Wienermobile's historic debut.
A spokesperson for Oscar Mayer told FOX Business that the brand converted its six-vehicle Wienermobile fleet into Frankmobiles and wants to see if the rebrand "cuts the mustard with its fans."
COUPLE GETS ENGAGED AT YELLOWSTONE NATIONAL PARK IN FRONT OF OSCAR MAYER WIENERMOBILE
It's not just the vehicle's name that has changed, according to Kraft Heinz's press release.
Wienermobile drivers, who were formerly called Hotdoggers, will now be known as Frankfurters.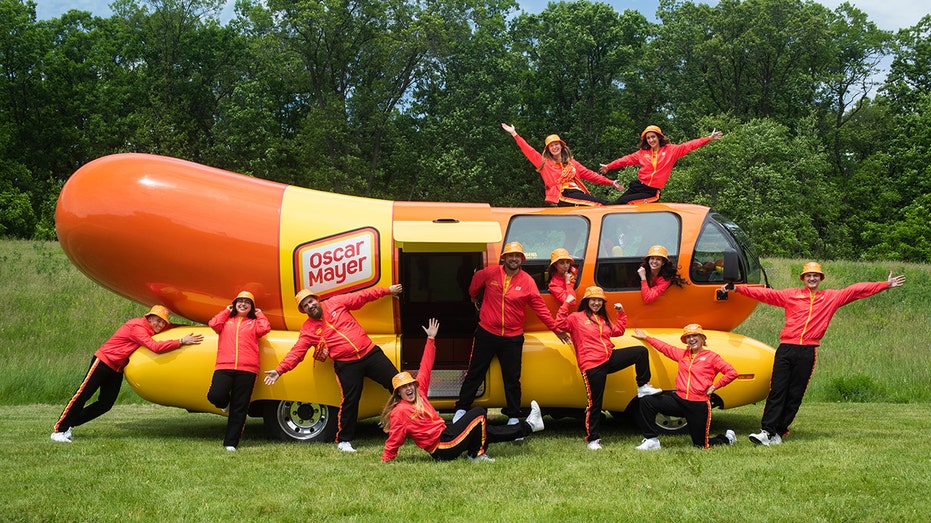 The brand is also renaming its Wiener Whistles to Frank Whistles, according to Kraft Heinz.
OSCAR MAYER LISTS WIENERMOBILE AS AIRBNB RENTAL FOR NATIONAL HOT DOG DAY 
"The Wienermobile is a beloved American icon that has been sparking smiles and driving craveability for our iconic delicious wieners for nearly 100 years," Stephanie Vance, an associate brand manager at Oscar Mayer, said in a statement. 
"This summer, it's time to highlight another fan-favorite: our delicious 100% Beef Franks," Vance continued. "When Oscar Mayer makes anything, we prioritize taste over everything, so no matter what kind of hot dog you enjoy this summer, if it's Oscar Mayer, you know it will be 100% tasty, and 100% make you smile."
Kraft Heinz says Oscar Mayer will host a "Franks for Franks" promotion this summer where Frankfurters will give coupons for free packs of Oscar Mayer 100% Beef Franks to Frankmobile customers who are "named an iteration of 'Frank.'"
GET FOX BUSINESS ON THE GO BY CLICKING HERE
Customers can keep track of Frankmobile stops by visiting OscarMayer.com/Frankmobile.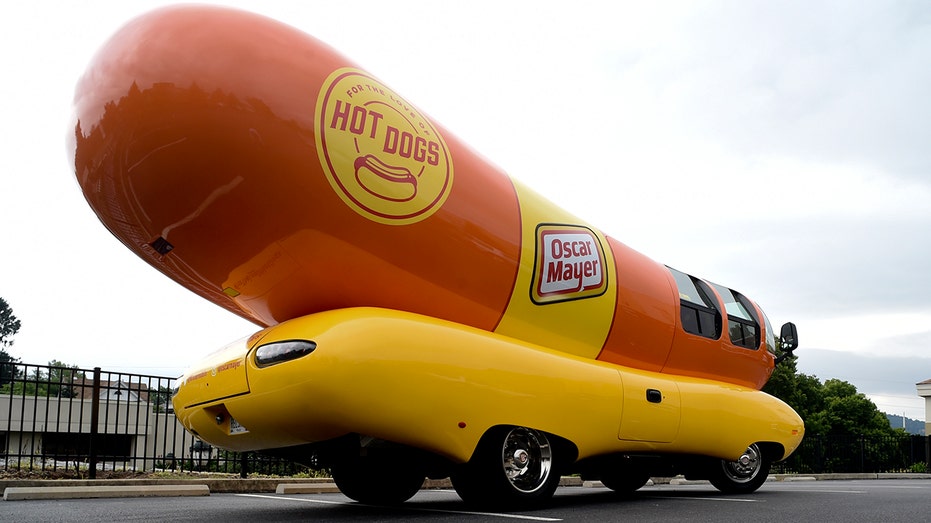 Oscar Mayer joined the Kraft Foods family in 1989 when the American food manufacturing and processing conglomerate acquired it from a merger with General Foods, which is now defunct.
CLICK HERE TO READ MORE ON FOX BUSINESS
Kraft Foods and H.J. Heinz merged in 2015.
Ticker
Security
Last
Change
Change %
KHC
THE KRAFT HEINZ CO.
34.16
-0.33
-0.96%
CLICK HERE TO SIGN UP FOR OUR LIFESTYLE NEWSLETTER
The Kraft Heinz Company reports that it made approximately $26 billion in 2022 from net sales.