Passengers scream in terror as flight to Mallorca hit with severe turbulence: video
Plane reportedly turns around and heads back to Alicante after trying to land at Spanish island
A dramatic video captured the moment passengers on a plane reportedly heading to the Spanish island of Mallorca were screaming in terror as the aircraft they were traveling in encountered severe turbulence. 
In a social media post, Estela Orts, who recorded the footage, said she was flying back to the island after visiting family in the port city of Alicante, according to The Daily Mail. 
"I had already written to my family (who were a bit scared), because they had seen the storm on the news," she reportedly wrote. 
In a video posted on her Instagram account, passengers could be heard screaming as the plane bobs up and down. 
AMERICAN AIRLINES HIT WITH LARGEST-EVER FINE FOR TARMAC DELAYS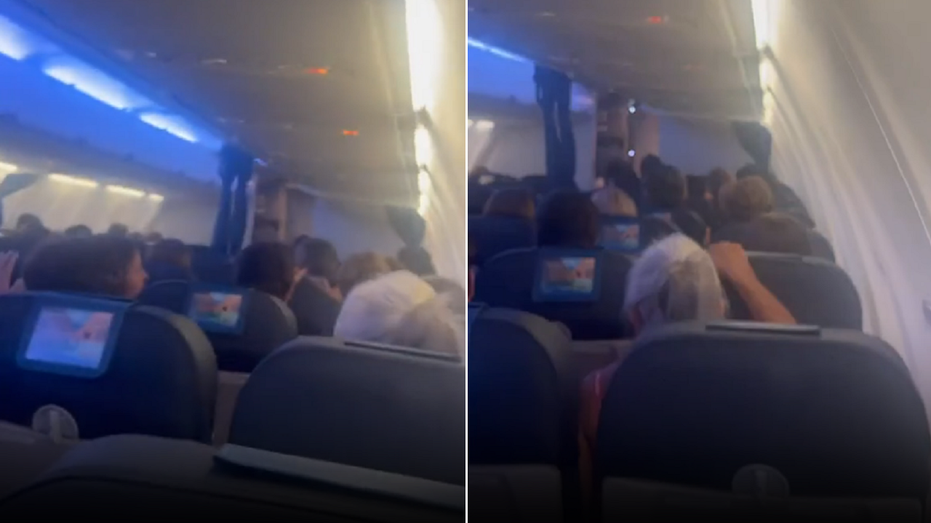 Orts said the flight was delayed prior to takeoff. 
'We tried to land and we couldn't, 2 laps around the island and it was impossible to descend, suddenly we stopped seeing the island and started to climb," she said, according to The Daily Mail. 
"The pilot decided that the best option was to return to Alicante. 10:30am we took off 12:36pm we landed (Normally the flight lasts 40 min)," she added. 
Despite the tense scenes, at least one passenger on the plane did not seem to mind the experience. 
The footage shows that individual sitting behind Orts and flashing a smile in between the concerned cries of the other passengers. 
"I hope the pilot of the plane reads this: THANK YOU, thank you for what you did today, you didn't have to apologize to us, the minutes felt like forever but in the end it was just a scare," Orts also was quoted by The Daily Mail as saying. "It was the first time in my life that it has ever crossed my mind to think that THIS IS IT.'" 
THREE RYANAIR PASSENGERS REMOVED FROM FLIGHT AFTER BRAWL ERUPTS: VIDEO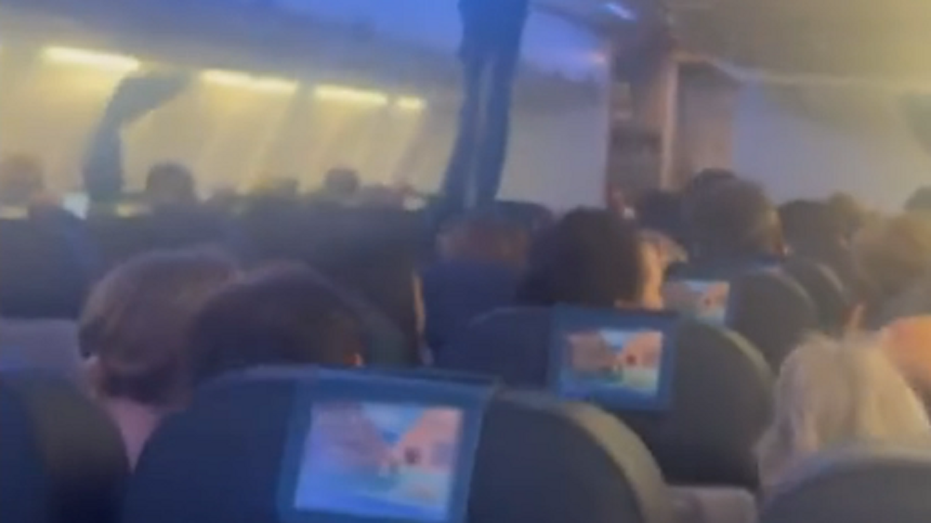 There were no reports of injuries. 
In July, multiple passengers were injured when an Allegiant Air flight encountered severe turbulence. 
The flight, which took off from Asheville, North Carolina, landed at St. Pete-Clearwater International Airport in Florida. 
A spokesperson for Allegiant Air told Fox News Digital at the time that two passengers and two flight attendants were taken to a local hospital for injuries.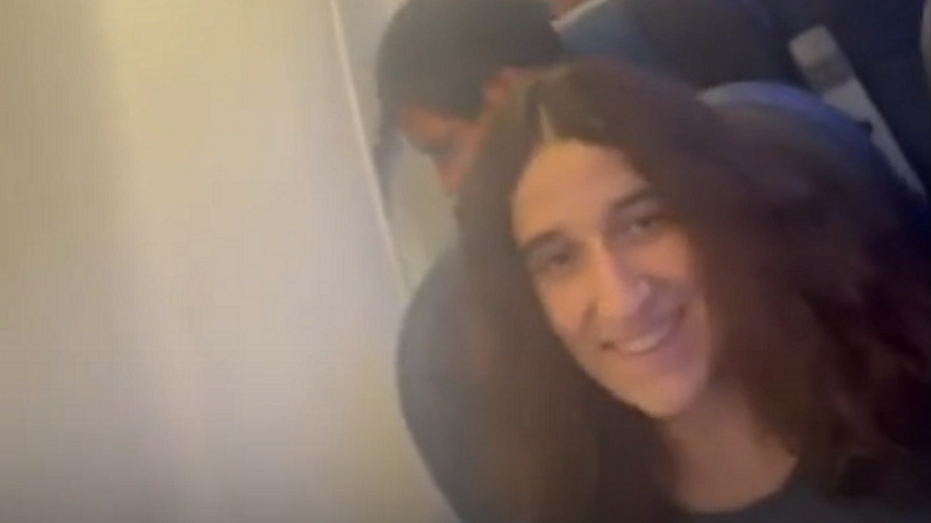 CLICK HERE TO READ MORE ON FOX BUSINESS        
"Today, Allegiant flight 227 en route from Asheville, NC to St. Petersburg Clearwater, FL experienced severe turbulence before landing. The plane, carrying 179 passengers and six crew members, landed normally and taxied to the gate under its own power. Airport paramedics met the plane to assess two passengers and two flight attendants for injuries. They were transported to the hospital for further evaluation," the spokesperson said in a statement. 
Fox News' Adam Sabes contributed to this report.