Picasso's alleged marriage-ending painting could fetch $120M at auction
Pablo Picasso's 1932 'Woman with Watch' painting, which reportedly depicts his affair partner, up for auction with an estimated value of $120M
A famous painting created by Pablo Picasso in 1932 is being prepped for auction and fine art experts believe it could sell for more than $120 million.
The painting, known as "Femme à la Montre" in French or "Woman in Watch" in English, is now in the hands of the New York City-based fine art auction house Sotheby's, according to a press release obtained by FOX Business.
If the pre-sale estimate holds true, Femme à la Montre would become the second most expensive Picasso painting to sell at auction.
ERNEST HEMINGWAY LETTER DETAILING INJURIES HE SUSTAINED IN 2 PLANE CRASHES SELLS FOR $237K 
Sotheby's New York is planning to sell the painting in November through a single-night auction.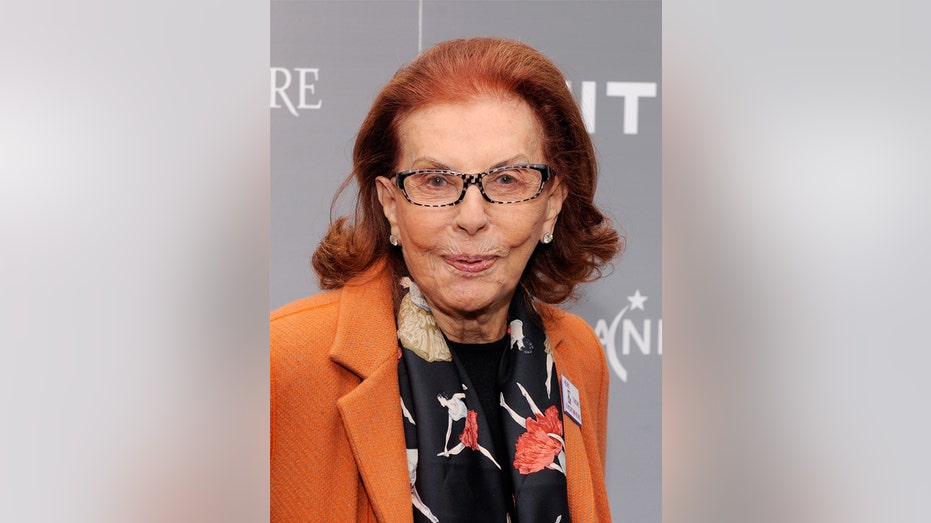 The painting belonged to Emily Fisher Landau, an esteemed New York philanthropist, art collector and patron, who died in March at the age of 102.
Femme à la Montre is one of the 120 works that make up The Emily Fisher Landau Collection.
Sotheby's New York will auction off the items on Wednesday, Nov. 8, and Thursday, Nov. 9, according to the company's news release.
"Bidding for the Evening Auctions is conducted online, over the phone, and in-person," a spokesperson for Sotheby's wrote to FOX Business via email.
'MICROSCOPIC HANDBAG' REPORTEDLY 'SMALLER THAN A GRAIN OF SEA SALT' SELLS FOR $63,750 
Fisher Landau reportedly purchased Femme à la Montre in 1968 when she first started her art collection, and the impressionist painting hung above the mantle in her New York home, according to Sotheby's.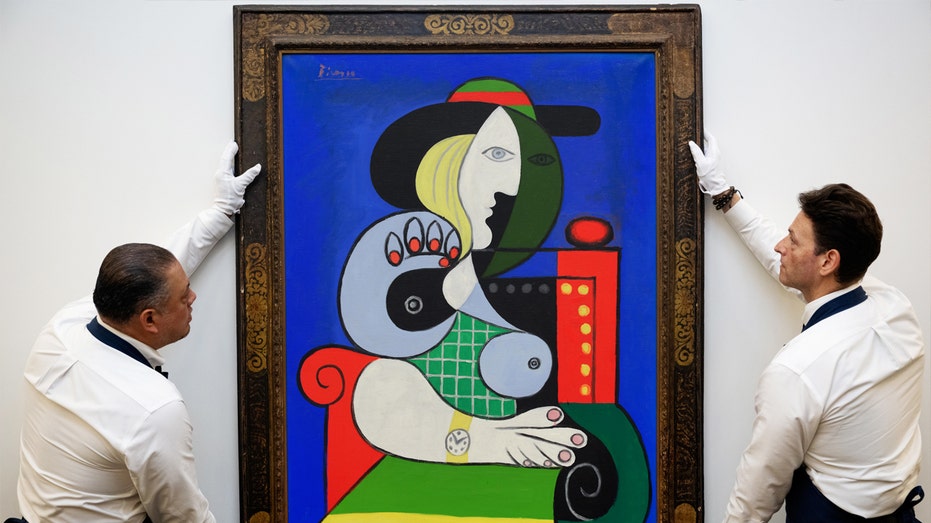 The auction house noted the painting has a controversial history due to Picasso basing his painting on his muse and mistress, Marie-Thérèse Walter, which reportedly ended his marriage to Russian-Ukrainian dancer Olga Khokhlova.
Knowledgeable viewers of Femme à la Montre recognized Walter's features in the painting, and that the French model was depicted wearing one of Picasso's "treasured watches," according to Sotheby's.
"…when the retrospective of his work opened in June 1932, there could be absolutely no doubt as to who reigned – on canvas as in his affections," Sotheby's wrote in its press release. "The truth was out, and Picasso's marriage with Olga was over."
'STAR TREK'S' 1ST-EVER COMIC SELLS FOR RECORD PRICE AT AUCTION
Sotheby's also noted that Femme à la Montre is one of the "three major works" Picasso created that features a wristwatch.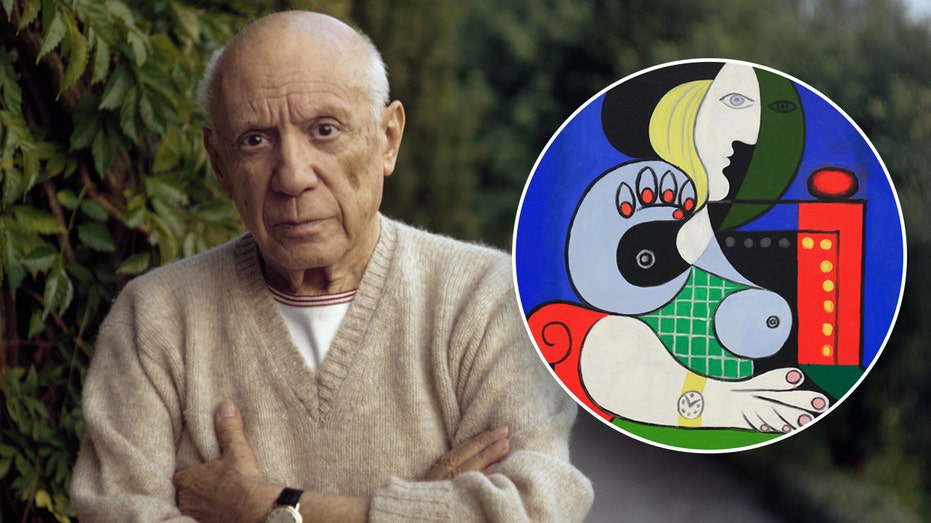 The Spanish painter had "deep passion for exceptional timepieces" and owned three high-end watched, according to Sotheby's.
"To depict his young lover wearing one of his treasured watches was therefore to bestow on her the greatest of honors – a gesture not lost on Marie Thérèse, who had 'an almost superstitious reverence' for the watch," the auction house wrote. "At the same time, the presence of the watch nods to the centuries-old tradition of Vanitas painting, with its references to the transience of both love and life."
Sotheby's has sold several other Picasso paintings in the past, including "Boy With a Pipe" ("Garçon à la Pipe"), which sold for $70 million, "Dora Maar with Cat" ("Dora Maar au chat"), which sold for $95.2 million, and "Woman Wearing a Beret and Checkered Dress" ("Femme au Béret et à la Robe Quadrillée"), which sold for $69.4 million.
GET FOX BUSINESS ON THE GO BY CLICKING HERE
Picasso's most expensive painting sold at auction, "Women of Algiers," also known as "Les femmes d'Alger (Version 'O')," was sold in 2015 for $179.37 million by Christie's, a British auction house that has salesrooms across the globe.