Powerball hits third-largest jackpot of the year
Monday's Powerball jackpot winning numbers were: 9, 25, 27, 53, 66, with a red Powerball number of 5
The Powerball jackpot for Wednesday night's drawing is one of the biggest that the game has seen so far in 2023. 
The Powerball's grand prize climbed to $550 million after there were no winners in Saturday and Monday drawings, an annuitized payout that the lottery declared the "third-largest" jackpot of the year. Its one-time cash value, meanwhile, totaled $266 million.
The winning numbers that were drawn Monday night were: 9, 25, 27, 53, 66, with a red Powerball number of 5.  
The biggest jackpot that Powerball has recorded year to date was valued at $1.08 billion, according to the lottery. Behind that was a $754.6 million grand prize in February.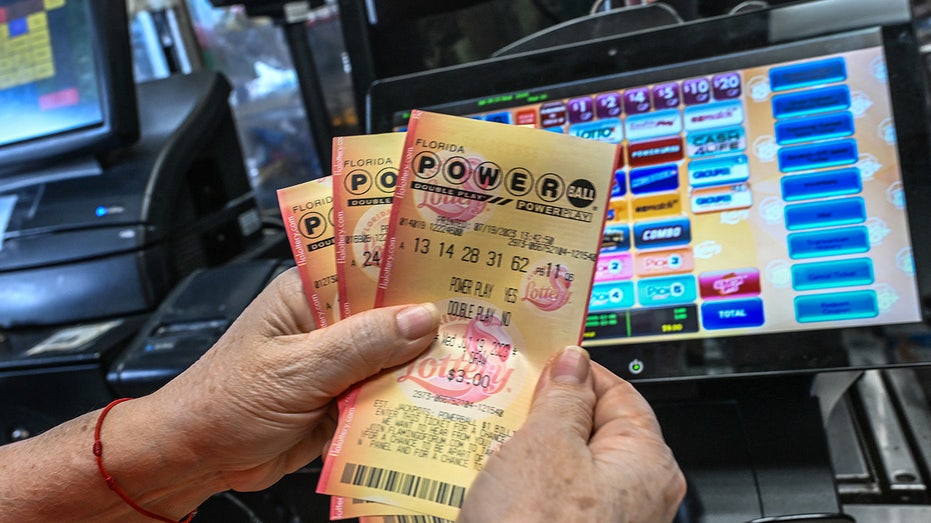 The jackpot reached $1.08 billion in July, with someone in California having purchased the lucky ticket, Powerball said. Thirty-eight back-to-back drawings preceded the person in California scoring that windfall, which represented its third-largest ever.  
CALIFORNIA CONVENIENCE STORE OWNER REACTS TO SELLING WINNING $1 BILLION POWERBALL JACKPOT: 'SURPRISED'
Two tickets worth $1 million each were sold in New Hampshire and Virginia. In Florida, a person landed a windfall of $2 million, the lottery said. 
There is a 1 in 292.2 million chance of winning the grand prize.
MARYLAND WOMAN ON 'WINNING STREAK' AFTER CLAIMING BACK-TO-BACK LOTTERY PRIZES
Players of fellow lottery Mega Millions have an opportunity to try to get a $141 million grand prize on Tuesday night. 
This story has been updated following Monday's drawing.