Recalled: Water bead product that killed one infant and injured another
Those who own the 'Chuckle & Roar Ultimate Water Beads Activity Kit' are instructed to keep the product away from children
A water bead kit sold exclusively at Target was recalled on Thursday, Sept. 14, after the death of one infant and the serious injury of another. 
"The U.S. Consumer Product Safety Commission (CPSC) and Buffalo Games LLC, of Buffalo, New York, are announcing the recall of about 52,000 Chuckle & Roar Ultimate Water Beads Activity Kits due to ingestion, choking and obstruction hazards," said a statement released on the CPSC and Chuckle & Roar websites on Thursday morning.
The statement explained that "water beads pose a risk of serious injury or death if ingested," as the beads will grow in size and potentially block a person's intestine. 
FDA SENDS WARNING LETTERS TO CVS, WALGREENS OTHER COMPANIES OVER UNAPPROVED EYE PRODUCTS
"Consumers should immediately stop using and take away the recalled water beads from children. Contact Buffalo Games for a full refund and instructions on how to return the product in a prepaid mailing package supplied by the firm or return the product to any Target store," the statement noted.
The "Ultimate Water Beads Activity Kit" was sold at Target from March 2022 through November 2022, the statement indicated.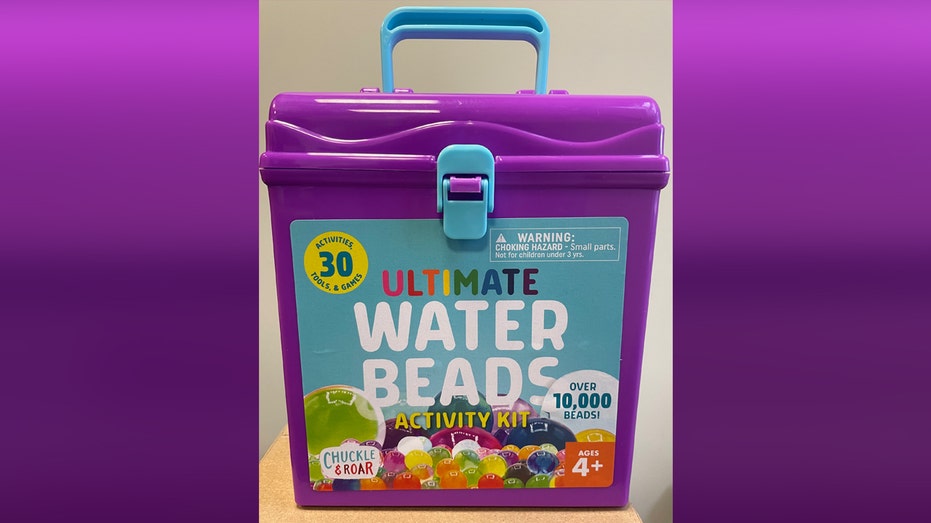 The decision to recall the product was made after Buffalo Games received word that a 10-month-old child died in July 2023 after accidentally ingesting a water bead.
"Buffalo Games also received a report that a 9-month-old child was seriously injured in November 2022 in Maine from swallowing the water beads, which caused an intestinal obstruction requiring surgery to remove them," said the statement. 
Initially, water beads were used as "agricultural products intended to maintain soil moisture," according to Poison.org, a website that tracks hazardous products.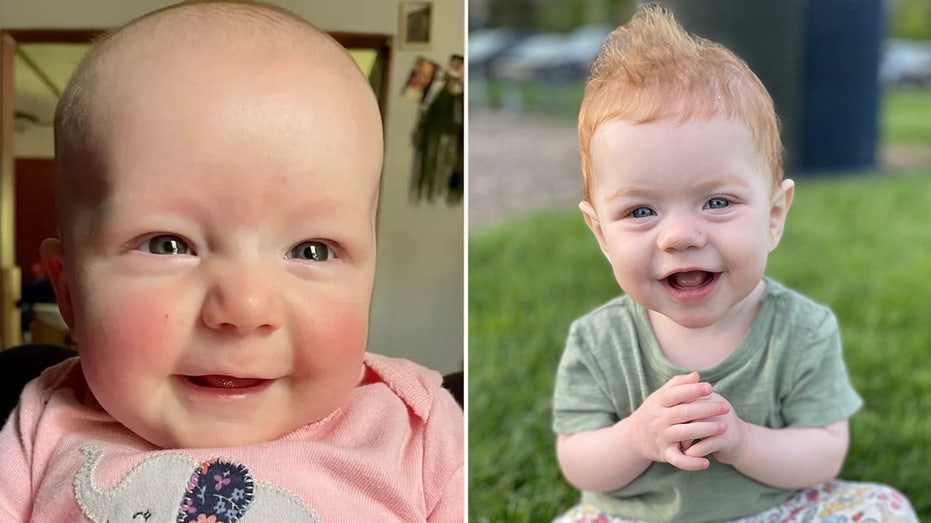 The water beads are also used as fluid absorbers in products such as diapers. 
Dehydrated water beads are about the size of a pinhead. They swell to many times that size when they are in contact with liquid. 
OVER 85,000 TOMY HIGHCHAIRS RECALLED OVER POSSIBLE LOOSE BOLTS THAT POSE A FALL RISK FOR CHILDREN
Water beads are also "marketed as children's toys or therapies for children with sensory processing or autism spectrum disorders," the website notes.
In the two specific cases cited in the CPSC's recall notice, the mothers of both children told Fox News Digital earlier that they were unaware of the risk of intestinal blockages posed by the beads.
The mothers said the kits had been purchased for their older children when their young daughters unknowingly swallowed the water beads.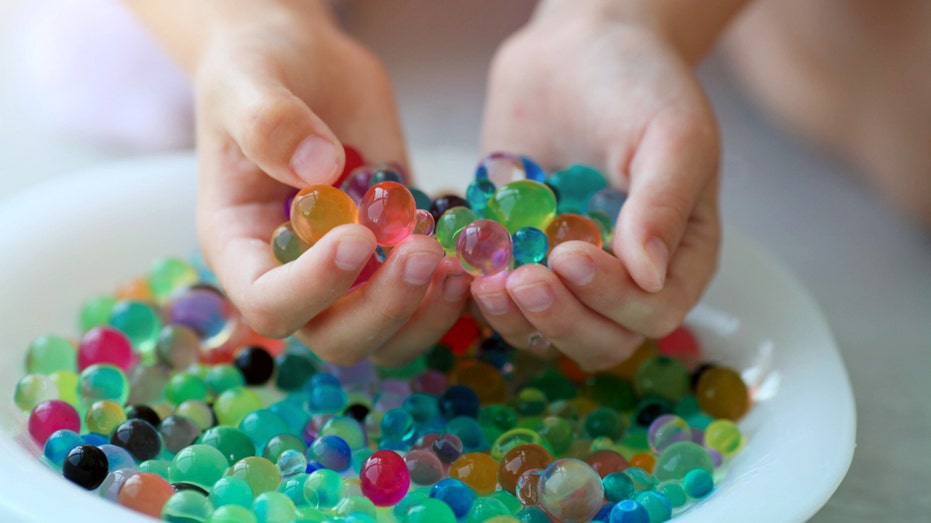 Ashley Haugen, a San Antonio-based mother of two and owner of "That Water Bead Lady" website, told Fox News Digital that more can be done. 
Haugen's own daughter was seriously injured after she accidentally ingested a water bead in 2017. 
"Today we won a battle, but our fight is far from over."
Since then, Haugen has been an advocate for water bead safety. 
She told FOX Business, "Today we won a battle — but our fight is far from over." 
In a statement, a Target spokesperson told Fox News Digital on Thursday, "We extend our deepest sympathies to the families affected by these tragic incidents. We no longer sell this product, removing it from stores and online in November of 2022. Guests who purchased this product should immediately return it and contact Target for a full refund."
Chuckle & Roar notes on its website that the "Ultimate Water Beads Activity Kits" were manufactured in China.
CLICK HERE TO SIGN UP FOR OUR LIFESTYLE NEWSLETTER
Fox News Digital reached out to Chuckle & Roar for further comment, specifically about whether there will be a recall of its other products that contain water beads.
The company responded via email, "Buffalo Games is devastated by the report of a 10-month-old infant fatality from ingestion of a water bead from the Chuckle and Roar Ultimate Water Beads Kit. We offer the family our deepest condolences as they cope with this tragic loss."
"We offer the family our deepest condolences as they cope with this tragic loss."
It also said, "Before selling the Ultimate Water Beads Kit, as we do with every product, Buffalo Games followed CPSC regulations and had the product tested to Children's Product Safety standards by an independent CPSC approved lab. The product passed the tests dictated by the standards, including the ASTM [the American Society for Testing and Materials] standards for expanding materials. The product is graded for Ages 4+, and carries a choking hazard warning on package."
GET FOX BUSINESS ON THE GO BY CLICKING HERE
The company said further, "We have worked in cooperation with the CPSC on this issue and have decided to issue a voluntary recall. The Ultimate Water Beads Kit is the only product being recalled, as the larger size water beads included in the product are the subject of our work with the CPSC. No other products are part of the recall."
It added, "Buffalo Games takes customer safety very seriously, and consumers should contact us via email, phone or through the chuckleandroar.com website to return the Ultimate Water Beads to us for a full refund."