Skechers' Food Spot has customers lining up around the block: 'beautiful concept'
Skechers was founded in 1992 and is the third-largest shoe company in the US
Skechers could soon be known for more than just its shoes as a store in California opened up its own Costco-like concession stand — and people love it.
The warehouse shoe company's "Food Spot," located at a store in Gardena, is an outdoor, elevated eatery that has customers lining up around the building for those wanting to take a break from their shopping. It offers hotdogs, burgers, churros and even pizza, among other items.
The design of its simple menu and blue-and-red palette quickly garnered comparisons to Costco's popular food court. 
According to KTLA, the food is "a bit tastier and a touch more expensive [than Costco's], but one that doesn't require a membership to eat there." Food items include all-beef hot dogs for $2.50, a double smashburger for $5, pepperoni pizza slices for $3, and soft-serve sundaes for $4.
BACK-TO-SCHOOL SHOPPING EXPENSES TO REACH RECORD HIGH: SURVEY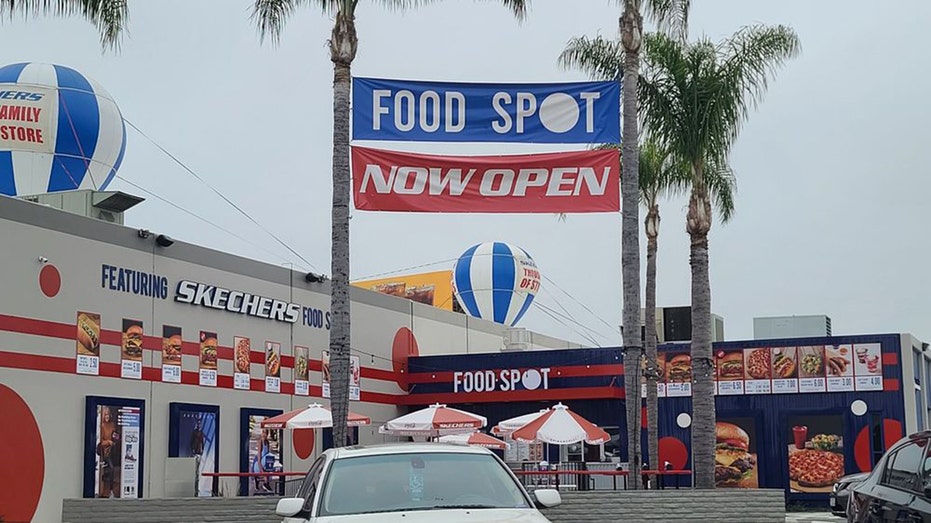 According to SFGate, the ambitious business plan was quietly launched at a Skechers store at the corner of Vermont Avenue and West 190th Street on May 3.
The Food Spot became a reality after about 900 square feet of the store itself was renovated to accommodate the commercial kitchen. Then came the addition of veteran restaurant and food industry workers and certified management.
CREDIT CARD DEBT SURPASSES $1 TRILLION FOR AMERICANS: NY FED 
Joe Fields, senior manager of domestic retail operations for Skechers and the Food Spot, told KTLA that everything the restaurant serves is made to order, except its french fries.
Skechers CEO Michael Greenberg said the "beautiful concept" was always on his mind as now families going shoe-shopping together can also enjoy a meal at the same venue.
"Years ago we thought, wouldn't it be great to have a food concession?" Greenberg told Eater. "I thought we could make shopping for shoes like a family outing. It does a tremendous amount of volume and has a lot of foot traffic."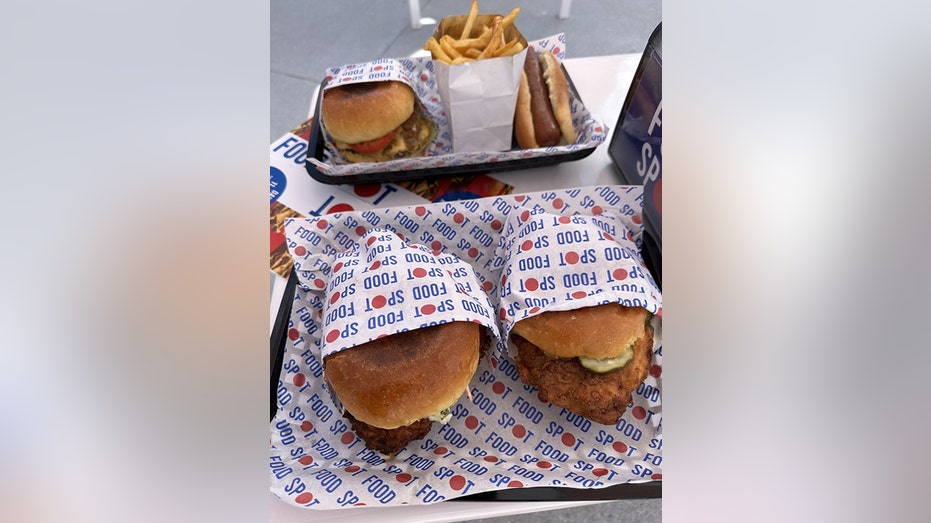 "They come to visit the Food Spot, and they have to visit the shoe store. When they come to visit the store, they have to eat. All in all, it's a beautiful concept. We're very pleased," Greenberg added.
For Greenberg, quality was a necessity.
"First and foremost, the most important thing to me was the quality of food. Because I relate the quality of the food, it's got to be as good as the product that we sell, whether you wear our product, or you ingest and chew our product," Greenberg told the outlet. "So it was, 'Well can we do it right? Can I have the best fried chicken sandwich? Can I have the best double cheese smashburger? Will people drive here for the food and the experience?'"
Greenberg said this new initiative advances their business philosophy of getting customers to come back.
"The praise that we're getting, that's sort of like sugar on top. That's music to our ears," he said.
Greenberg, a self-described "foodie," has invested in restaurants like Rock & Brews, the Shade Hotel, and Fresh Brothers Pizza.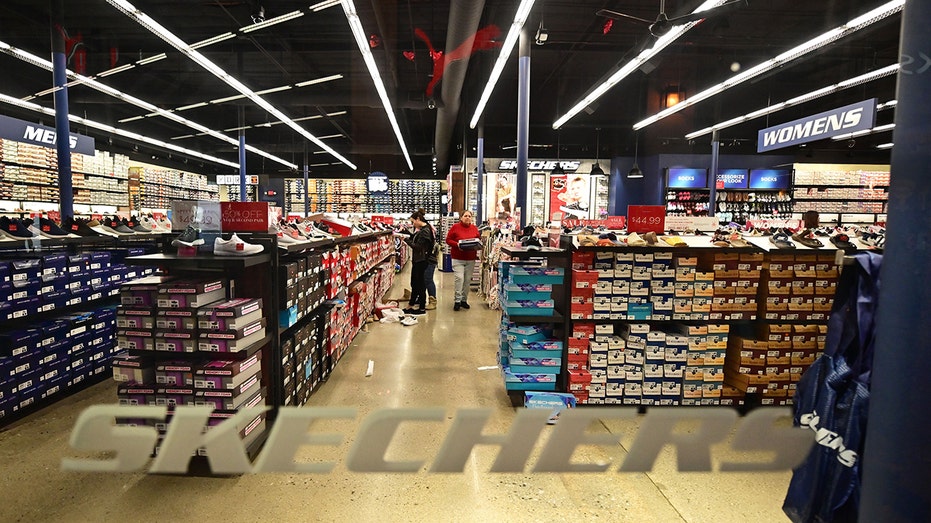 He also admitted that the Food Spot's design was inspired by Costco's food court, although Food Spot serves Coca-Cola products while Costco offers Pepsi soft drinks.
Eater's Matthew Kang similarly remarked that Food Spot offers food that is "affordable enough to take a chance."
CLICK HERE TO READ MORE ON FOX BUSINESS
"Locals have responded to the sneaker store's culinary addition with enthusiasm. On a recent weekday in August, the Food Spot had a dozen people in line to order and another dozen or so waiting for their food. Almost every seat at the small outdoor dining area was taken, and most of the standing room counters were occupied too," he added.
Greenberg surmised: "It was much more about the overall experience and the atmosphere of being at that Skechers store."
Skechers was founded in 1992 and is the third-largest shoe company in the U.S.