Virgin Galactic announces crew members for first commercial flight
Virgin Galactic flights to space for ticket holders will begin in August
Virgin Galactic on Monday announced the names of the three crew members who will be on its first commercial spaceflight Galactic 01.
Col. Walter Villadei and Lt. Col. Angelo Landolfi, both from the Italian Air Force, and Pantaleone Carlucci, an engineer from the National Research Council of Italy, will join Virgin Galactic's astronaut Colin Bennett for the historic spaceflight.
Shares of Richard Branson's space tourism company jumped in morning trading on the news.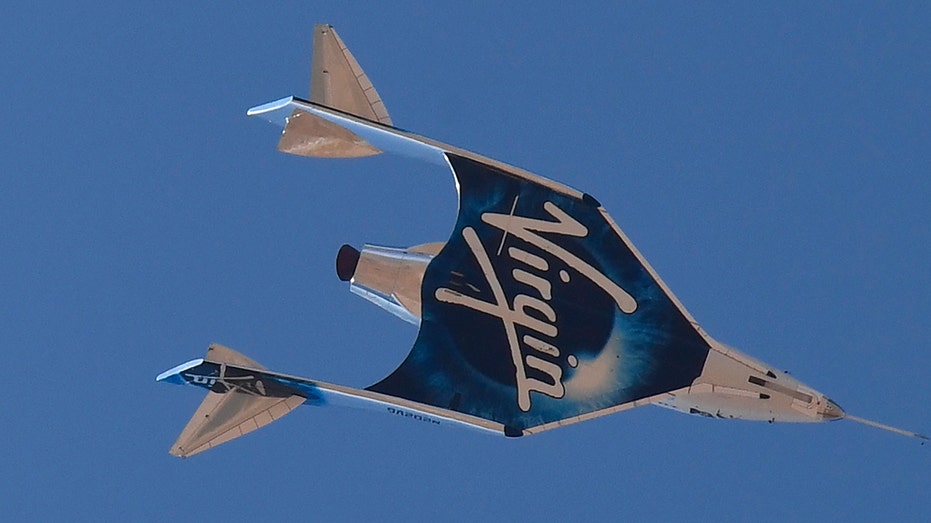 VIRGIN GALACTIC ANNOUNCES FIRST COMMERCIAL SPACEFLIGHTS THIS SUMMER
The crew is slated to board the VSS Unity for a 90-minute flight on June 29 in order to conduct microgravity research. As part of the mission, the crew will conduct 13 "human-tended and autonomous experiments." 
Virgin Galactic CEO Michael Colglazier said Monday that the company's "research missions will usher in a new era of repeatable and reliable access to space for government and research institutions for years to come." 
SPACE RACE: VIRGIN GALACTIC, SPACEX, BLUE ORIGIN BACK AT IT
In August, the company will begin flights to the edge of space for ticket-holders starting with Galactic 02. The company said the first of those flights will begin in early August, with monthly flights following that.
In 2021, the company finally won approval from the Federal Aviation Administration to fly paying customers on brief trips to space. It completed its final test flight last month in New Mexico. 
GET FOX BUSINESS ON THE GO BY CLICKING HERE
Virgin Galactic has sold hundreds of tickets for the experience. The initial batch was going for $200,000 each but has since risen to $450,000 per person.