Worker dies in forklift accident at Logan International Airport
Massachusetts State Police say worker was employee of a JetBlue subcontractor
A forklift operator at Boston's Logan International Airport has died after the vehicle he was traveling in tipped over on top of him, Massachusetts State Police say. 
The fatal accident involving a Komatsu forklift happened "in an outdoor loading area behind Gate C26" on Tuesday afternoon, claiming the life of a 51-year-old male from Winthrop. 
"At approximately 3:20 PM the victim, an employee of a JetBlue subcontractor, attempted to drive the forklift through a lower bag service entrance," Massachusetts State Police said in a statement. "An awning over the entrance contained a lateral metal beam with a sign indicating vertical clearance of 8 feet, 6 inches.
"The forklift's backrest extension -- a part of the equipment that attaches to the front and is designed to keep loads stable and protect the operator from loads falling toward him -- was raised. The forklift's extended backrest was too high to clear the lateral beam over the service entrance," the statement continued. "The extended backrest collided with the beam, causing the forklift to tip over and come to rest on top of the victim, who had been ejected to the pavement." 
11 PASSENGERS HOSPITALIZED AFTER DELTA PLANE TURBULENCE IN ATLANTA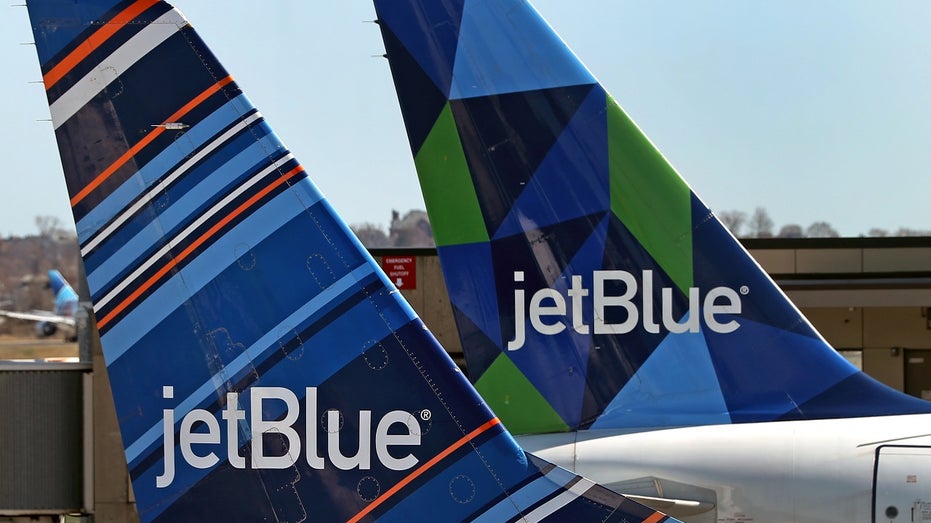 Police say a JetBlue employee who heard the crash and several co-workers then "rushed to the victim's aid and used an aircraft tow bar to lift the forklift enough to pull the victim out from underneath." 
State Police and first responders then arrived on-scene and began performing life-saving measures, but the man ultimately was taken to a local hospital and was pronounced dead. 
PASSENGERS SCREAM IN TERROR AS FLIGHT TO MALLORCA HIT WITH SEVERE TURBULENCE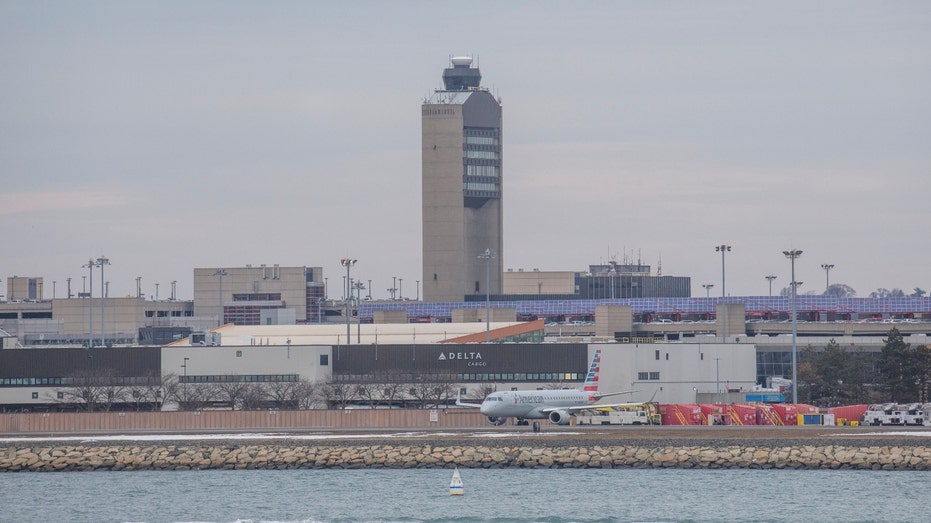 The identity of the deceased male – who police say was the only person onboard the forklift at the time – has not yet been publicly released. 
"The State Police Detective Unit for Suffolk County is being assisted in the death investigation by MSP Troop F patrols and detectives, the State Police Crime Scene Services Section, and the State Police Collision Analysis and Reconstruction Section," Massachusetts State Police said. "The investigation is ongoing." 
CLICK HERE TO READ MORE ON FOX BUSINESS        
Logan Airport and JetBlue did not immediately respond Wednesday to requests for comment from FOX Business. 
FOX Business' Chris Pandolfo contributed to this report.