Biden doesn't think autoworkers will strike, as deadline looms
Ford, General Motors and Stallantis' employees want new deal
President Biden told reporters on Monday he does not think workers at Ford, General Motors and Stellantis will go on strike if a new contract agreement is not reached by the Sept. 14 deadline.
"I'm not worried about a strike, I don't think it's going to happen," Biden said in Philadelphia ahead of a speech for the U.S. Labor Day holiday. 
Last month, the United Auto Workers Union (UAW) voted to halt production with "near universal approval" from its 150,000 members at the three automakers if a new four-year deal does not eliminate tiered wages and benefits, with wage increases to offset inflation and match the salary increases of company executives over the last four years.
UAW demands also include the re-establishment of cost-of-living allowances, defined benefit pensions and retiree healthcare, the right to strike over plant closures, significant increases to current retiree benefits and more paid time off to be with family.
UNITED AUTO WORKERS UNION PREPARES STRIKE AUTHORIZATION VOTE FOR NEXT WEEK AT DETROIT AUTOMAKERS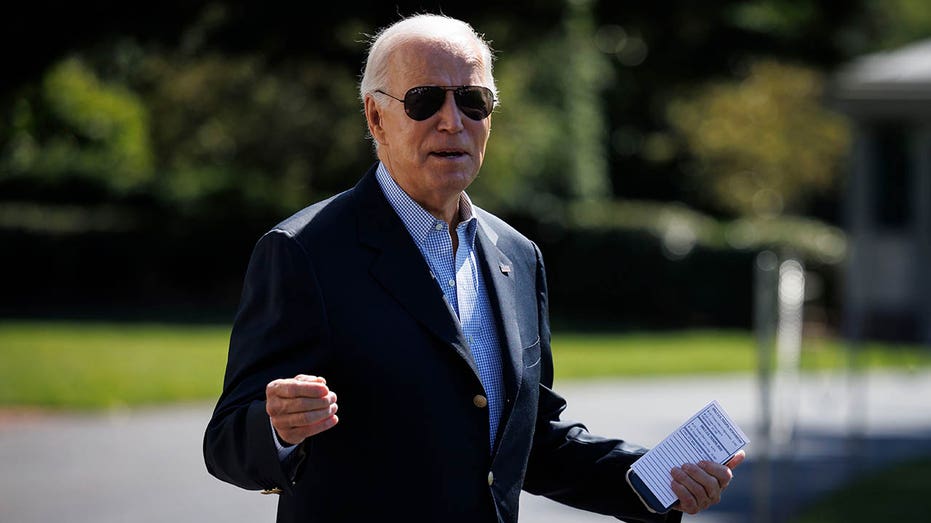 "Our union's membership is clearly fed up with living paycheck-to-paycheck while the corporate elite and billionaire class continue to make out like bandits," UAW President Shawn Fain said in a statement. "The Big Three have been breaking the bank while we have been breaking our backs."
UNITED AUTO WORKERS' CONTRACT TALKS WITH DETROIT AUTOMAKERS HEAT UP AS STRIKE THREAT LOOMS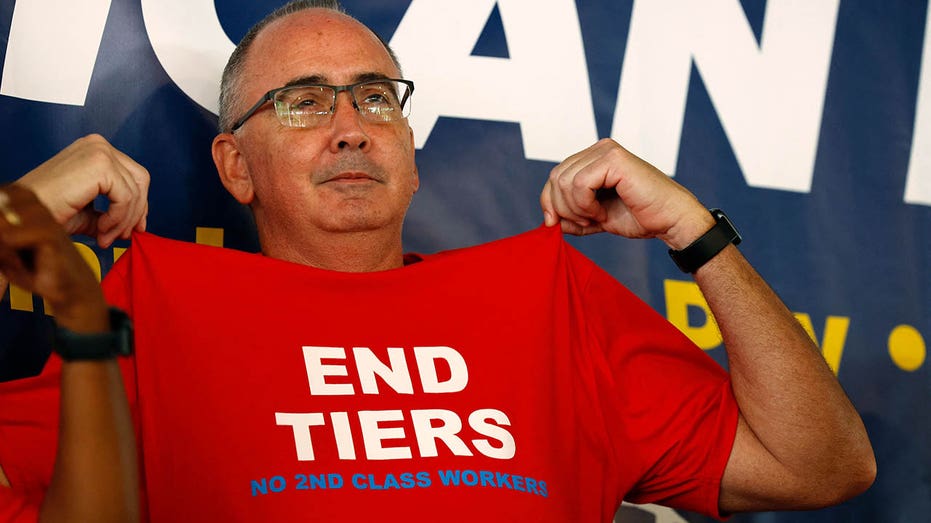 "Our members' expectations are high because Big Three profits are so high. The Big Three made a combined $21 billion in profits in just the first six months of this year. That's on top of the quarter-trillion dollars in North American profits they made over the last decade," Fain added. "While Big Three executives and shareholders got rich, UAW members got left behind. Our message to the Big Three is simple: record profits mean record contracts."
CLICK HERE TO READ MORE ON FOX BUSINESS
The UAW says the strike authorization vote at General Motors passed at 96%, at Stellantis it passed by 95%, and at Ford, it was 98% for hourly represented workers and 99% for salaried represented workers.
FOX Business' Greg Norman and Reuters contributed to this report.