BlackRock's Rick Rieder says the Fed will cut interest rates in 2024
BlackRock's Rick Rieder said he expects the Federal Reserve to start cutting interest rates in the second half of 2024
BlackRock's Rick Rieder said Thursday he believes the Federal Reserve is nearing the end of its current cycle of interest rate hikes aimed at tamping down inflation and may look to cut rates next year.
Rieder, BlackRock's chief investment officer for global fixed income responsible for the management of roughly $2.4 trillion in assets, made the prediction to host Liz Claman on FOX Business Network's "The Claman Countdown" after the Fed's pause on rate hikes Wednesday.
"The thing that will be interesting next year is the Fed will start cutting rates," Rieder said. "I thought it was disappointing yesterday about how slow they talked about they'll do it, but they're going to start cutting rates. The economy is slowing. 
"The Fed is being dealt an interesting set of cards because the economy is slowing when they're trying to finish this process."
FED PAUSES RATE HIKES FOR SECOND TIME THIS YEAR BUT HINTS AT ANOTHER INCREASE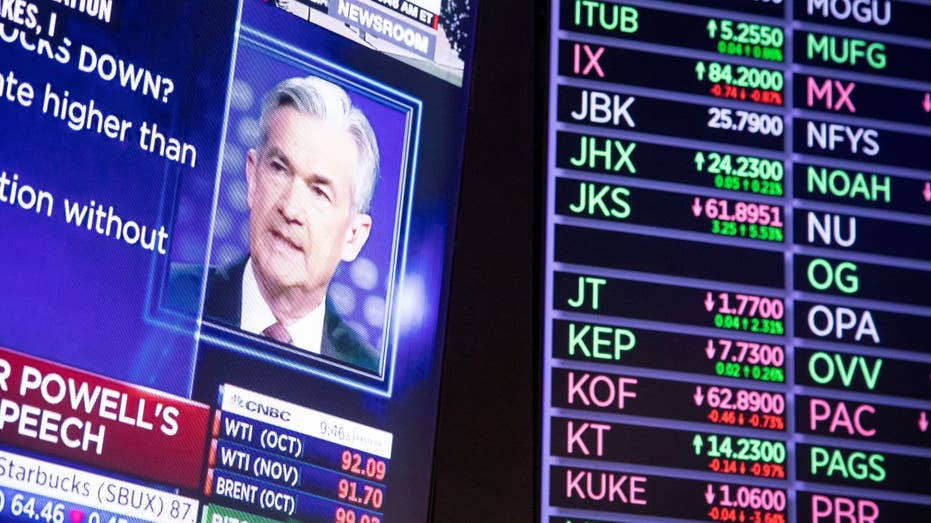 The Fed on Wednesday paused interest rate hikes for the second time this year, leaving interest rates unchanged at a range of 5.25% to 5.5%, the highest level since 2001. But policymakers also left the door open to an additional increase before the end of the year and indicated rates are likely to remain at peak levels longer than previously expected.
New economic projections released after the Federal Reserve meeting showed a majority of central bank officials expect rates to rise to 5.6% by the end of 2023, suggesting one more quarter-point increase this year. The Fed will meet two more times this year, in November and December.
HOW HIGH INTEREST RATES ARE ALREADY HITTING AMERICANS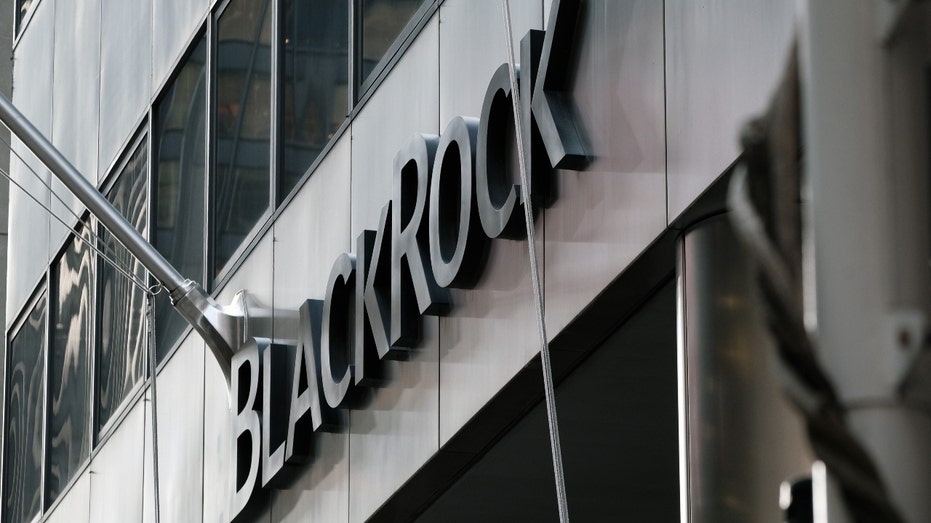 Rieder said the Fed will probably want to do one more rate hike later this year, and then it will stop and "sit here for a while" so that higher yields on fixed income assets "will be with us for a while."
He added that the Fed will look to cut rates in the second half of 2024 once the labor market starts to soften further.
"I don't think they're in any mood, until employment really starts to stagnate — and you're seeing some pressure," Rieder said. "Job openings are coming off. You're seeing the cyclical parts of employment coming down if you look at temporary hiring. You look at some of the transportation sector, but they need to see that in a more consistent way. And then you take some of the pressure off of wages, you take some pressure off of service inflation. So, they need just a few more months."
INTEREST RATES FOR MORTGAGES, CREDIT CARDS AND AUTO LOANS: WHERE THEY STAND
Ticker
Security
Last
Change
Change %
BLK
BLACKROCK INC.
744.48
-1.07
-0.14%
Rieder pointed to Treasurys, commercial paper and high-quality, investment-grade corporate bonds as opportunities for investors to pull in returns while limiting risk in the meantime.
"You can buy short-term yield. You don't have to go out the yield curve. … The price pressure for investors is significant. You get so much yield for being at the front end of the yield curve today that it's, I say, nirvana for investing," Rieder said. 
GET FOX BUSINESS ON THE GO BY CLICKING HERE
FOX Business' Megan Henney contributed to this report.