Boeing 767 freighter, KC-46 tanker face delivery snags due to fuel tank problem
'Quality issue' has not changed Boeings delivery plans
A new supplier problem has stymied deliveries of Boeing's 767 freighter and KC-46 tanker, the company confirmed on Tuesday.
According to a March 6 report by aviation publication The Air Current, Boeing has not delivered any 767-based jets in 2023 due to a quality issue surrounding the center fuel tank made by Triumph Group's aerospace structures unit, which did not complete cleaning and paint adhesion processes before delivering the items.
In a statement on Tuesday, Boeing acknowledged a "quality issue" had forced the company to rework 767Fs and KC-46s before delivery, but said it had not changed its delivery plans for the year.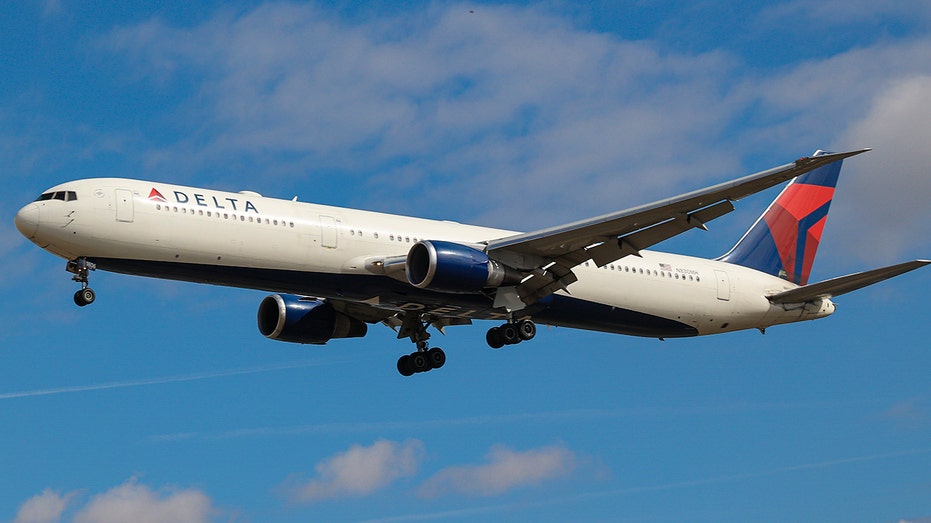 Boeing declined to comment on when the issue was first identified and how many aircraft could be affected by the problem, which requires the primer inside the fuel tank to be removed and then repainted.
BOEING TO STOP MAKING 'TOP GUN' FIGHTER JET IN 2025
The Air Current reported that it could impact more than a dozen aircraft in Boeing's inventory as well as delivered planes stretching back to 2021.
Triumph declined to comment on the matter, saying it had sold its aerostructures unit in July 2022. It is unclear whether the affected fuel tanks were made by Triumph or under the unit's new ownership of Daher Aerospace Inc.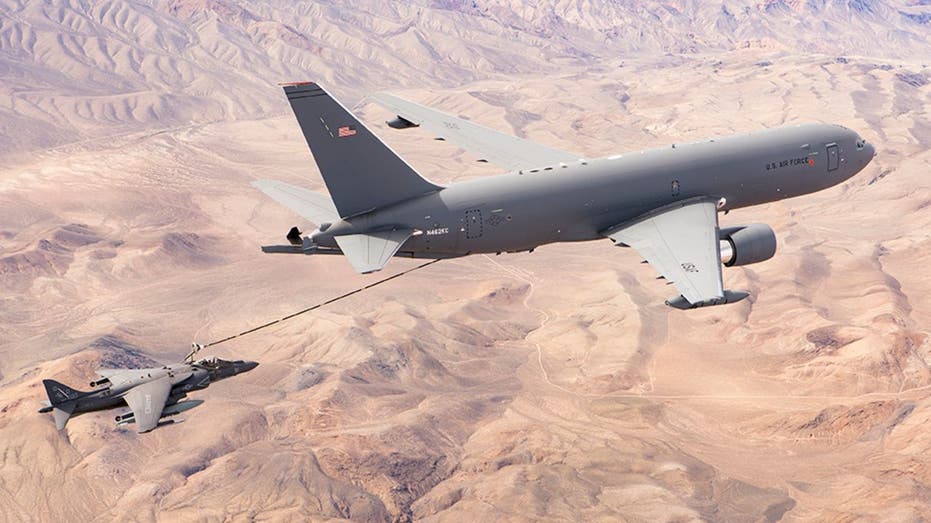 The U.S. Air Force did not immediately respond to a request for comment.
BOEING SHARES DROP AS 787 DREAMLINER ISSUES EXPAND
The 767-related issue is the latest evidence of the hurdles facing deliveries and adds further texture to a challenging industrial picture ranging from supply chain pressures to internal snags at both Boeing and Airbus.
On Monday, Leeham News reported a software problem had delayed some 737 MAX deliveries by up to a year. The problem concerns the Option Selection Software used when an aircraft built for one customer has to be reconfigured before being delivered to a different customer.
Ticker
Security
Last
Change
Change %
BA
THE BOEING CO.
229.94
+5.53
+2.46%
TGI
TRIUMPH GROUP INC.
11.28
+0.53
+4.89%
A Boeing spokesperson told Reuters the issue "does not affect the timing of Boeing airplane deliveries and has no impact to our delivery outlook." Boeing expects to deliver at least 400 of its bestselling 737 MAX narrowbody planes in 2023.
Boeing characterized the problem as a documentation issue that will not require rewriting software, and which mostly impacts aircraft that have already been delivered.
The story prompted a series of broadly similar analyst notes noting the topic was not new, though it has not apparently previously been reported by media or analysts.
"The potential impact could be delays for 30-40 aircraft," wrote Jefferies analyst Sheila Kahyaoglu.
CLICK HERE TO GET THE FOX BUSINESS APP
Meanwhile, deliveries of the widebody 787 Dreamliner remain paused due to a data analysis error related to the aircraft's forward pressure bulkhead. Boeing has not changed its delivery target of 70 to 80 Dreamliners this year.