Mega Millions jackpot still on the rise now worth $820 million
The estimated cash value is now $422 million
The Mega Millions' jackpot prize is now an estimated $820 million after no ticket matched all numbers. 
The prize is the fifth-largest in game history, according to Mega Millions, with an estimated cash value of $422 million.
The numbers drawn Friday night were 57, 47, 50, 29 and 40 with a Mega ball of 25. The multiplier was 2X.
Despite no one taking home the grand price eight lucky players matched five white balls in California, Florida, Minnesota, North Carolina and New Jersey taking home the $1 million prize.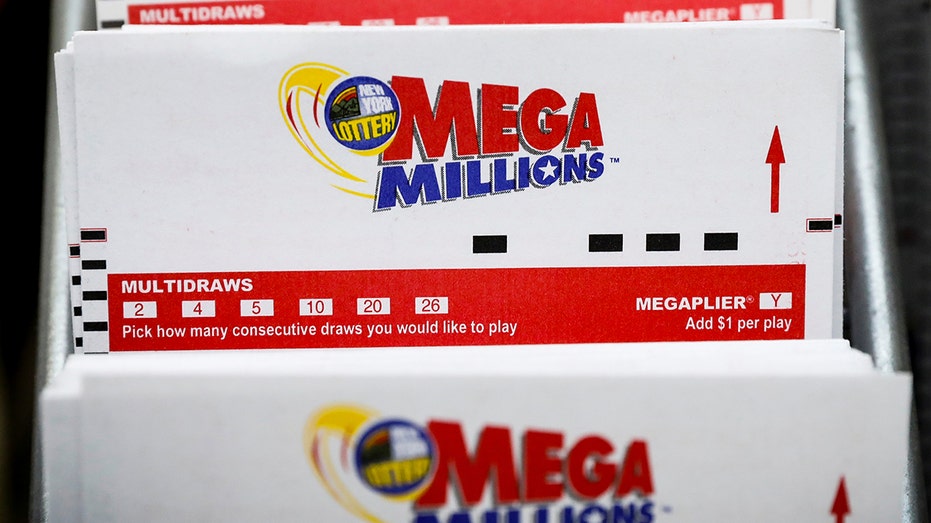 On July 29, 2022, approximately one year ago the jackpot reached a similar amount and was claimed at $1.337 billion according to MegaMillions.com
If a player wins Tuesday's jackpot, it would be the second-largest Mega Millions jackpot won this year. A Maine player won the $1.338 billion jackpot in January.
CALIFORNIA CONVENIENCE STORE OWNER REACTS TO SELLING WINNING $1 BILLION POWERBALL JACKPOT: 'SURPRISED'
The last Mega Millions jackpot-winning ticket was sold on April 14, matching all six numbers to win the grand prize of $483 million or a lump-sum prize of $256.9 million. Since April, the jackpot has continued to rise.
The odds of hitting the grand prize jackpot are 1 in 292.2 million.
POWERBALL PLAYER IN CALIFORNIA HITS $1.08 BILLION JACKPOT, LARGEST EVER
List of the 2023 Mega Millions jackpot wins:
$1.35 billion — Jan. 13; Maine.
$20 million — Jan. 17; New York.
$31 million — Jan. 24; Massachusetts.
$31 million — Jan. 31; Massachusetts.
$483 million — April 14; New York.
$20 million — April 18; New York.
GET FOX BUSINESS ON THE GO BY CLICKING HERE
Powerball tickets cost $2 per play. Tickets are sold in 45 states, the District of Columbia, Puerto Rico and the U.S. Virgin Islands. The deadline for purchasing a ticket is 9:45 p.m. on draw nights.