Stocks in September may be dicey
94% of market participants expect the Fed to hold rates steady at September meeting
For stock and bond investors there was no shortage of stomach-churning volatility in August with the S&P 500 and Nasdaq snapping a five-month winning streak, while the Dow Jones Industrial Average posted the worst performance since May, as tracked by Dow Jones Market Data Group. 
Down August – But 2023 Still Solid 
Nasdaq Composite: -2.2%
YTD: +34%
S&P 500: -1.8% 
YTD: +17.6%
Dow Jones Industrial Average: -2.3%
YTD: +5%
KEY INFLATION GAUGE SPELLS BAD NEWS FOR AMERICANS
Despite the pullback, U.S. equities are having a solid year, especially the Nasdaq, with gains of over 34%, helped by companies like Nvidia, Apple, Amazon and Tesla. 
Ticker
Security
Last
Change
Change %
NVDA
NVIDIA CORP.
475.06
+9.10
+1.95%
AAPL
APPLE INC.
195.71
+1.44
+0.74%
AMZN
AMAZON.COM INC.
147.42
+0.54
+0.37%
TSLA
TESLA INC.
243.84
+1.20
+0.49%
Still, Wilmington Trust CIO Tony Roth took a cautious view in an interview with FOX Business.
"We also don't think that rates are going to come down quickly, and we also believe that valuations are pretty stretched for U.S. equities, at least on an index level," Roth said. "So, we're pretty cautious as it relates to the market, even though we're pretty optimistic as it relates to the economy". 
U.S. employers created 187,000 jobs in August, and the unemployment rate ticked up to 3.8%, a report many still considered solid. 
U.S. EMPLOYERS ADDED 187,000 JOBS, UNEMPLOYMENT INCHES UP
While Roth is expecting more of a soft landing rather than a hard one for the economy, he points to other alternatives amid a high-risk environment. 
"You have a lot of money that can do quite well and after an inflation basis hiding out in cash or in very short-term, high-quality bonds," he noted. "In an environment where you're seeing global growth come in lower than expected, you're seeing stagflation, the very clear stagflation scenario coming out of Europe. You're seeing China in deep economic trouble right now. All that would suggest that there is an opportunity for some real sell-offs in the market."
While September is traditionally the worst month for the Dow and S&P 500 since 1950, according to the Stock Trader's Almanac, investors may be in more of a holding pattern this year. 
"We don't have any earnings to start for another five weeks or so. You'll have one Fed meeting in the middle of September, but it's pretty much baked in the cake that they're not going to do anything. It'll all be about their language," New York Stock Exchange Trader Tim Anderson noted during an interview on "Cavuto: Coast to Coast."
The Federal Reserve meets Sept. 20. Over 94% of market participants expect policymakers to stand pat on rates, according to the CME's FedWatch Tool.   
However, Chairman Powell last month made no promises.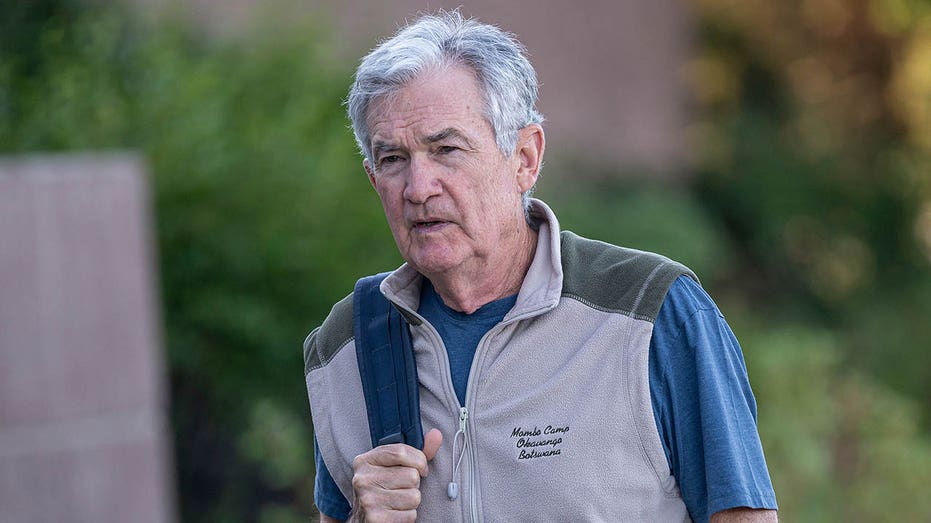 MONEY MARKET FUNDS HIT RECORD $5.5 TRILLION
"Additional evidence of persistently above-trend growth could put further progress on inflation at risk and could warrant further tightening of monetary policy," Powell said during the Federal Reserve Bank of Kansas City Jackson Hole Economic Policy Symposium last month.