Tesla, Saudi Arabia in early talks for EV factory
Kingdom is trying to boost foreign investment but has contentious history with Elon Musk
Saudi Arabia is in talks with Tesla about setting up a manufacturing facility there, people familiar with the discussions said, as part of an ambitious push by the kingdom to secure metals needed for electric vehicles and help diversify its economy away from oil.
The talks are at a very early stage and could fall apart. Any deal could be fraught with complications, given Tesla Chief Executive Elon Musk's contentious relationship with the Saudis as well as the kingdom's existing partnership with the company's electric-vehicle rival Lucid Group.
HILTON TO INSTALL TESLA CHARGERS AT 2,000 HOTELS
Saudi Arabia has been wooing Tesla with the right to purchase certain quantities of metals and minerals the company needs for its EVs from countries including the Democratic Republic of Congo, some of the people said. The Saudis approached the Congolese government in June about securing assets in the country, which supplies around 70% of the world's cobalt, The Wall Street Journal has reported.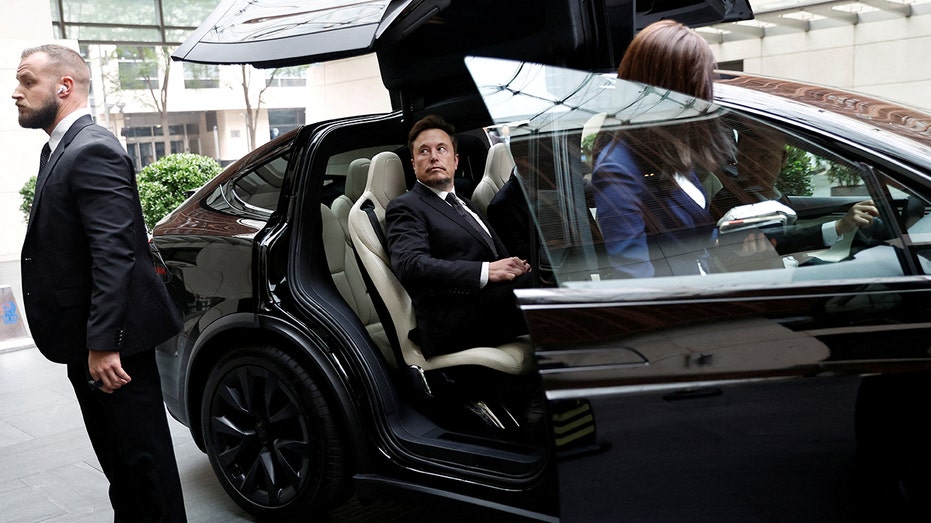 One of the proposals Saudi Arabia is considering involves extending financing to commodities-trading giant Trafigura for a flailing Congo cobalt and copper project, which could ultimately help supply a Tesla vehicle factory in the kingdom, people familiar with the matter said. 
If successful, a deal with the Saudis could help Tesla realize its aspirations to sell 20 million vehicles a year by 2030, up from around 1.3 million in 2022. Toyota was the top-selling automaker globally in 2022, with 10.5 million vehicles.
ELON MUSK WAS DETHRONED BY PETER THIEL IN A COUP LED BY THE 'PAYPAL MAFIA'
Lucid, which is majority-owned by the Saudi Public Investment Fund, is expected to start conducting vehicle reassembly on a limited scale this month at its first international plant on the kingdom's Red Sea coast as it ramps up to produce 150,000 cars annually.
Ticker
Security
Last
Change
Change %
TSLA
TESLA INC.
238.83
-1.25
-0.52%
LCID
LUCID GROUP INC.
4.33
+0.11
+2.61%
Musk has said Tesla is likely to need roughly a dozen factories to meet its own goal and could announce another by year-end. Tesla currently makes vehicles in the U.S., China and Germany, and has said it plans to do so in Mexico.
Tesla and the Saudi government didn't respond to requests for comment. A representative for Trafigura declined to comment.
ELON MUSK TO MEET WITH ISRAELI PM NETANYAHU AMID BATTLE WITH ANTI-DEFAMATION LEAGUE: REPORT
A tie-up with Saudi Arabia would also be a boon to the kingdom's fledgling efforts to attract significant foreign investment, a priority for de facto ruler Crown Prince Mohammed bin Salman.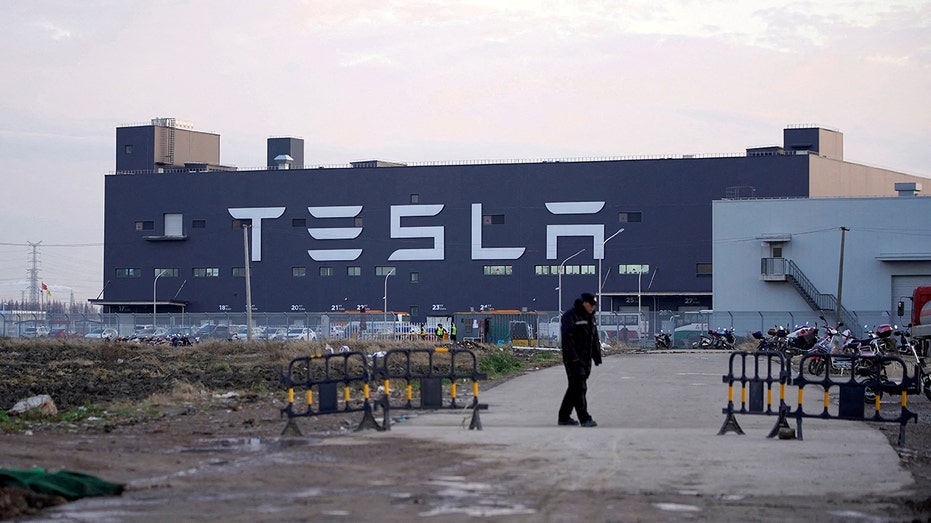 The attempts to snag Tesla reflect a broader Saudi initiative to gain access to metals abroad, refine them at home and plug them into a nascent ecosystem focused on renewable energy. 
The country is in talks with the U.S. to secure metals in Africa needed for the energy transition, the Journal reported earlier this month, as the White House tries to curb China's dominance in the EV supply chain and the kingdom looks to buy $15 billion in global mining stakes. 
DOJ, SEC INVESTIGATE TESLA OVER SECRET GLASS HOUSE PROJECT
Saudi officials say the latest overtures to Tesla, made by the country's sovereign-wealth fund, began this summer and that the crown prince has wanted for years to have a Tesla manufacturing facility in the kingdom. Tesla is entertaining the conversation, according to Saudi officials, who say the company could still ultimately reject the proposal.
A deal would be a surprising turn of events for Musk and the Saudis.
In 2018 PIF, which is chaired by Mohammed, purchased $2 billion of Tesla shares available on the public markets, people familiar with the request have said. Later that year, PIF Gov. Yasir Al-Rumayyan discussed further investment with Musk. That meeting became the precursor to tweets Musk posted that said he was taking the company private and had "funding secured." 
UAW STRIKE AGAINST BIG THREE AUTOMAKERS ENTERS FOURTH DAY
The U.S. Securities and Exchange Commission later sued Musk for allegedly fraudulent statements, a case that he settled while denying wrongdoing. When Tesla's share price recovered to above the fund's entry, PIF sold the shares, missing out on a later rally. Jurors earlier this year found Musk not liable in a lawsuit brought by investors over his tweets. 
Also in 2018, PIF invested $1 billion in Lucid, which is run by a former Tesla executive, on the condition that the carmaker set up a factory in Saudi Arabia. PIF has since raised its stake in the company to around 60%, and Lucid has broken ground on the plant in a special economic zone on the kingdom's Red Sea coast.
PIF has also announced plans to establish from scratch its own EV company, called Ceer, in partnership with Apple supplier Foxconn.
BIDEN ACCUSES BIG THREE AUTOMAKERS OF MAKING 'RECORD PROFITS' THAT MUST BE 'SHARED FAIRLY' WITH UAW STRIKERS
In its recent conversations with Tesla, the kingdom has touted its labor supply, some of the people said, although the high cost of Saudi workers has often been an obstacle to attracting large-scale industrial projects outside the energy sector.
Saudi Arabia is separately in talks with Trafigura, which is seeking financial backing for a cobalt and copper project in Congo that has gone over budget, according to people familiar with the matter.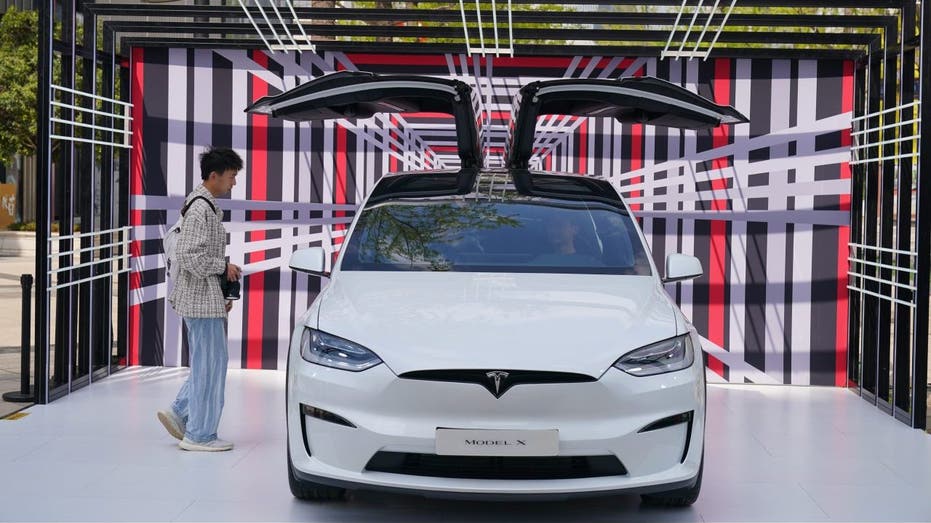 The Swiss-Singaporean trader last year struck a deal to lend Chemaf, a metals producer, $600 million to develop the Mutoshi mine, which the companies said would be one of the largest cobalt and copper mines in Congo. The funds would also be used to construct a processing plant and expand another at the Etoile mine. Under the arrangement, Trafigura would get to trade all the cobalt hydroxide produced by the mines. 
FORD REVEALS 2024 F-150 AT DETROIT AUTO SHOW
But owing to "persistently low cobalt prices and inflationary pressures," Traifgura last month said it was working with Chemaf to review options for the projects. The trader said it remains committed to Congo and "building its presence in fast-growing battery metals markets."
The talks between Trafigura, Chemaf and the Saudis are at a very early stage and the kingdom is one of several groups being spoken to, said people familiar with the discussions. Trafigura is seeking around $200 million, some of the people said. 
Bloomberg earlier reported that Trafigura was hunting for funds.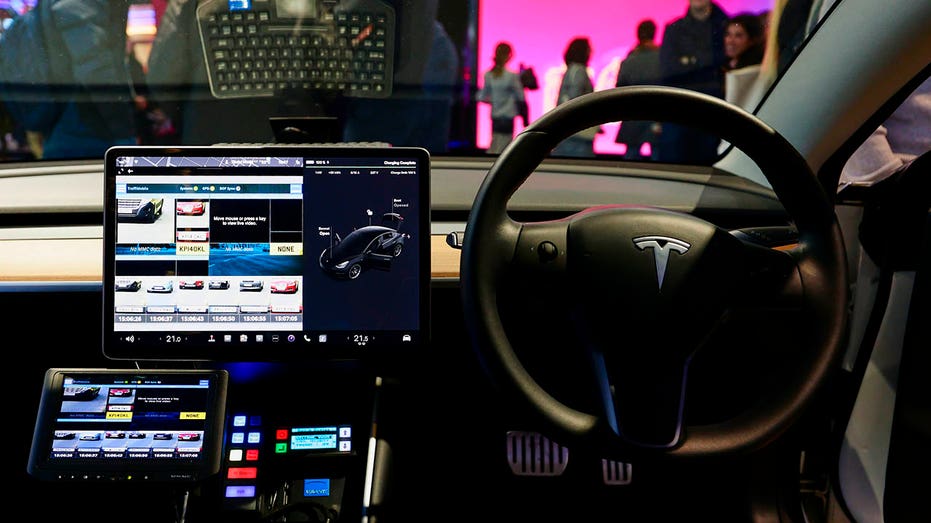 If the Saudis move forward, they would likely team up with a partner or consortium, possibly with Chinese miners already operating in Congo, some of the people familiar with the matter said. It wasn't clear how a financing package would be structured or how a so-called offtake agreement guaranteeing the metals would look. 
ELON MUSK'S TESLA CYBERTRUCK: 5 FAST FACTS
One potential hurdle: Trafigura had syndicated the loan to a group of banks, and the terms of any new funding would have to be approved by those lenders, said people familiar with the matter. 
If a deal does get done, it would represent a further foray into overseas mining by Manara Minerals, the joint venture between PIF and state-owned mining company Ma'aden. Manara made its first splashy acquisition in July, agreeing to pay $2.5 billion for a roughly 10% stake in Brazilian miner Vale's base-metals unit. 
GET FOX BUSINESS ON THE GO BY CLICKING HERE
Trafigura, for its part, has cut a central figure in Western governments' plans to secure supply chains in Africa. The trader and others last year won a 30-year concession to provide rail services and infrastructure for the Lobito Corridor, which will include a railway connecting Angola, Congo and Zambia that is key to the U.S.'s plans to transfer critical minerals around the world. U.S. officials have positioned the corridor and others as an answer to China's Belt and Road infrastructure program.