Top crypto state regulator to step down, headed to private sector
New York State Department of Financial Services is one of most powerful cryptocurrency regulators in US
One of crypto's top state regulators is leaving his post by the end of the month, FOX Business has learned.
Peter Marton, deputy superintendent of virtual currency at the New York State Department of Financial Services, will step down from his job effective Sept. 29, according to an internal memo seen by FOX Business.
The memo and Marton's departure haven't been publicly reported. In it, the department's superintendent, Adrienne Harris, said Marton will pursue opportunities in the private sector.
GOP TAKES ON FEDERAL RESERVE IN BATTLE OVER DIGITAL DOLLAR
Harris commended Marton for helping to build "the largest and most talented team of virtual currency regulators in the nation." Before taking the state job, Marton worked at a financial subsidiary of IBM as its director of digital assets.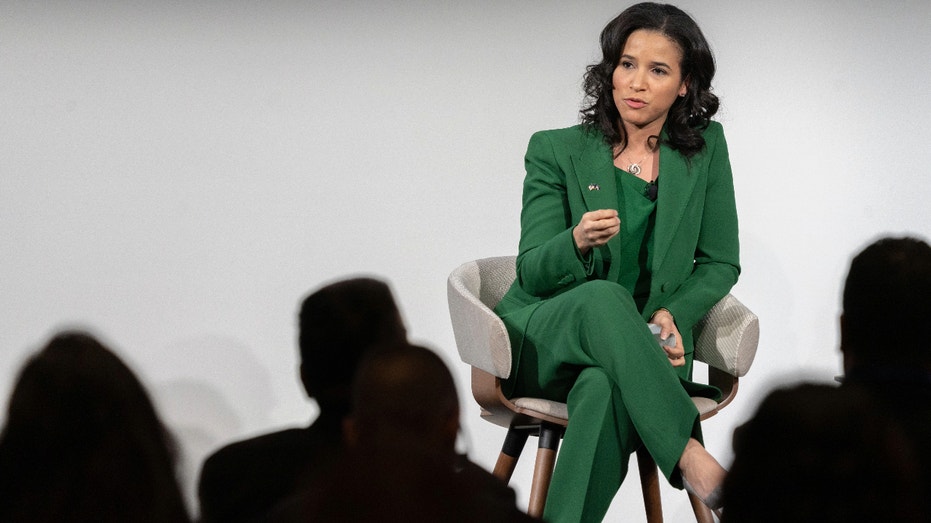 According to his LinkedIn profile, Marton has held the position of deputy superintendent for virtual currency for almost two years, during which time he oversaw major policy decisions on digital assets and blockchain technology.
A press official for the department confirmed Marton's departure and provided a statement from Harris that said, in part: 
"As we move forward with a global search for his replacement, I am confident that the team we have put in place will continue to deliver best-in-class results for New York. We wish Pete all the success and happiness in his new future role."
BIDEN ADMINISTRATION PROPOSES CRYPTO TAX REGULATIONS IN NEW REFORM
As the $1 trillion crypto market exploded in popularity among small investors in recent years, Marton's agency has become known as one of the most powerful cryptocurrency regulators in the country. All crypto companies operating in New York state must apply and qualify for a so-called "BitLicense," a type of permit for virtual currency providers.
According to the duties listed for Marton's position, he was responsible for the overall management of the BitLicense applications process, examinations and ongoing supervision of BitLicensees.
The BitLicenses give the state agency oversight over a wide range of crypto organizations, including crypto exchanges and others that issue new cryptocurrency. Many in the industry have criticized the permits for being too strict and difficult to acquire.
GET FOX BUSINESS ON THE GO BY CLICKING HERE
Under Harris and Marton, the agency has approved only six BitLicenses in the past year. It's also handed down a handful of crypto enforcement actions, including against companies like Coinbase and Robinhood for violating anti-money laundering laws. Coinbase settled with the department in January, paying a $100 million fine; Robinhood paid a $30 million fine in August 2022.
In March, the regulator took possession of now-defunct Signature Bank, located in New York City and known for being a crypto-friendly institution that collapsed alongside Silvergate and Silicon Valley banks during the regional banking crisis earlier in the year.
The Financial Services Department is advertising Marton's position on its website with an application deadline of Oct. 9. It is listed as a full-time job with an annual salary range of $162,868 to $201,711.