Over 4 million student borrowers enroll in Biden's SAVE forgiveness plan
Republican lawmakers strategize on how to dismantle the popular income-driven repayment plan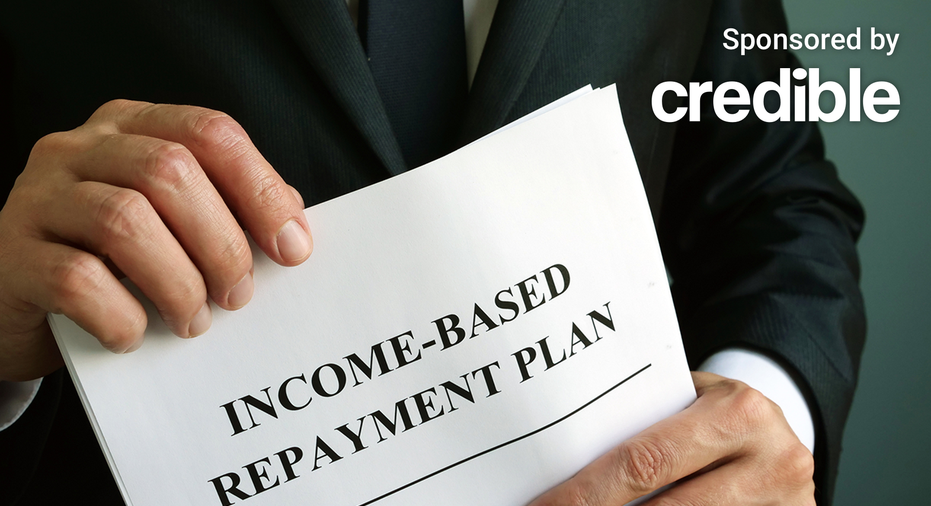 More than 4 million student loan borrowers have enrolled in President Joe Biden's new Saving on A Valuable Education (SAVE) income-driven repayment (IDR) plan as the start date for repayment nears. 
The Department of Education said in a press release that it had received nearly 1 million applications for the program since the soft launch of the online form on July 30. Most borrowers were automatically switched from the previous Revised-Pay-As-You-Earn (REPAYE) plan. 
The federal agency said it has contacted nearly 30 million borrowers directly to invite them to use the new IDR application to apply for the SAVE Plan.
The SAVE plan could lower borrowers' monthly payments to zero dollars, reduce monthly costs in half and save those who make payments at least $1,000 a year, the White House said in a statement. 
This new IDR plan was announced in the wake of the Supreme Court's decision to strike down Biden's student loan forgiveness plan. The plan would have canceled up to $10,000 in federal loans per borrower making less than $125,000 a year (couples making less than $250,000) and up to $20,000 per borrower for those who used Pell Grants in college, eliminating about $441 billion in outstanding student debt.  
"Millions of borrowers are already benefiting from enrollment in the SAVE plan, and I'm thrilled to see so many Americans submitting applications every day so that they, too, can take advantage of the most affordable student loan repayment plan in history," U.S. Secretary of Education Miguel Cardona said. "From day one of this administration, President Biden has focused on reducing the burden of student loan debt on working families, and we are not stopping now. 
"Enrollment is quick and easy, and we are working relentlessly to get the word out to borrowers about how millions can reduce their monthly student loan bills and save over a thousand dollars a year by enrolling in SAVE," Cardona continued.
If you hold private student loans, you won't be enrolled in a federal income-driven repayment plan, but you could refinance your loans to a lower rate. Visit Credible to compare options from different lenders without affecting your credit score.
THESE TWO FACTORS COULD BE DRIVING YOUR CAR INSURANCE COSTS UP
Republican legislators seek to block plan
Republican lawmakers in the House and Senate introduced a Congressional Review Act (CRA) that aims to block Biden's new path to student loan forgiveness, saying it will transfer hundreds of billions of dollars in student loan debt onto taxpayers. The CRA allows Congress to void rules enacted by federal agencies.
Under the plan, borrowers earning less than $15 an hour would not have to make any payments and borrowers earning above that amount could save more than $1,000 a year on their payments compared to other IDR plans. Borrowers would never see their balance grow due to unpaid interest as long as they keep up with their payments. 
Republican lawmakers said that 91% of new student debt would be eligible for reduced payments and eventual transfer to taxpayers under the plan. Moreover, they believe the plan incentivizes students to borrow money they don't need because taxpayers will eventually pay it off.  
"President Biden's latest student loan scheme is even more expensive than his original 'forgiveness' gimmick," Sen. Jim Risch(R-Idaho) said. "Taxpayers will foot the bill for this nearly $500 billion plan, which will incentivize risky financial decisions and make college even more expensive. This congressional review act sends a clear message to the president that this plan cannot stand."  
Borrowers with private student loans could find relief by refinancing to lower their monthly payments. Visit Credible to find your personalized interest rate without affecting your credit score. 
MORE STUDENTS TURNING TO FEDERAL AND PRIVATE STUDENT LOANS TO FINANCE COLLEGE: SURVEY
Repayment start date approaches
Student loan borrowers will begin repaying student loans at the beginning of October. Interest accrual restarted at the beginning of September. 
For many, that additional burden could make affording rent and paying off other debt obligations more challenging, according to a recent Intelligent.com survey. 
Seventy-five percent of Generation Z students with debt are worried about paying it off. However, 53% of these students who worry about debt repayment said they could save more money each month.
"Those who have debt should make responsible financial management their top priority," said Michael Hammelburger, CEO of Bottom Line Group, a finance company in Baltimore. "It is recommended to draft a budget that sets aside a suitable amount of money for non-essential purchases while directing the majority of available funds toward the payment of existing debt.
"Those students who are struggling with debt should, in my opinion, work out a detailed financial strategy," Hammelburger said. 
If you have private student loans, refinancing at a lower interest rate could help you reduce your monthly payments and repay your loans faster. Credible can help you find your personalized interest rate without affecting your credit score.
HERE'S WHY SOME MIDDLE-INCOME AMERICANS ARE STAYING OPTIMISTIC ABOUT THEIR MONEY
Have a finance-related question, but don't know who to ask? Email The Credible Money Expert at moneyexpert@credible.com and your question might be answered by Credible in our Money Expert column.