401(k) participation rates reach all-time high: Vanguard
People have a variety of retirement plan options including 401(k) and IRA plans that offer tax benefits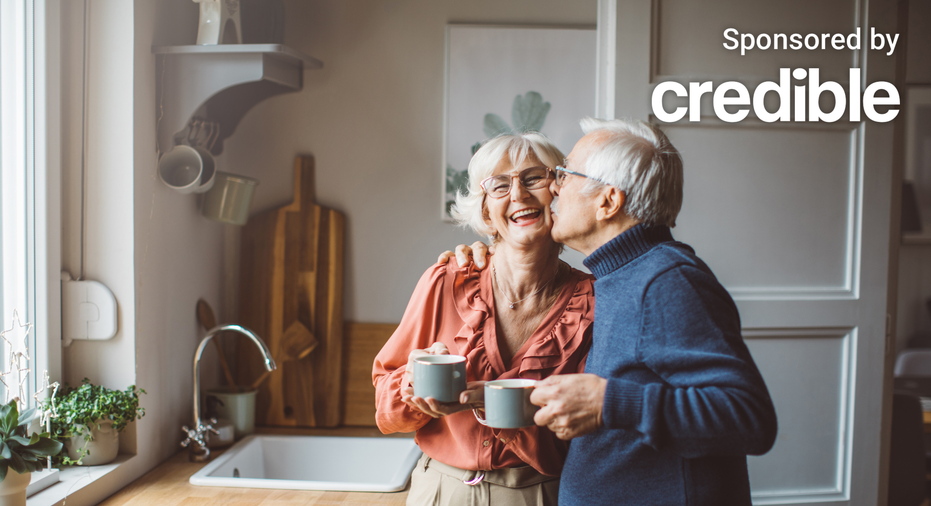 401(k) participation reached a record-high rate of 83% this year, according to a report by Vanguard.
"It is encouraging to see a record number of U.S. plan participants saving to secure their financial futures," Tim Buckley, Vanguard chairman and CEO, said in a statement. "Automatic solutions revolutionized retirement planning over the last decade. However, investment success depends not only on the funds you hold but also the advice you get on those funds. The next frontier of retirement savings will be advanced by personalized advice that helps investors reach their long-term goals."
Last year, 41% of all retirement plans included advice services, according to Vanguard.
"Altogether, nearly three in four plan participants now have access to advice, such as a robo-advisor or guidance from a CFP," Vanguard said.
In addition, 401(k) participants have made strong contributions to their retirement plans, Vanguard said.
"Despite significant market uncertainty, nearly a quarter of participants saved at least 10% of their income for retirement and the average deferral rate remained at a historic high of 7.4%," Vanguard said in its report. "With nearly 98% of participants also offered some type of employer contribution, the total average contribution rate was 11.3%." 
If high-interest debt is getting in the way of your retirement savings, you could consider paying it down with a personal loan at a lower rate. Visit Credible to speak with a loan expert and get your questions answered.
MORE STUDENTS TURNING TO FEDERAL AND PRIVATE STUDENT LOANS TO FINANCE COLLEGE: SURVEY
What if I don't have a 401k(k) plan?
Although many employers offer workplace retirement plans such as 401(k)s, not all do. But employees have options such as individual retirement accounts (IRAs). These offer similar benefits such as tax-deductible contributions. And participants won't owe taxes until they make qualified withdrawals in retirement. 
People can open IRAs through banks and investment management companies and invest in a variety of securities such as stocks and mutual funds. 
But for those who want a less hands-on approach, many companies offer target-date funds (TDFs). These are custom designed funds for people based on their age. As participants get closer to retirement, TDFs invest in less aggressive securities.
"Based on your age or years until retirement, we'll suggest a broadly diversified Vanguard Target Retirement Fund that comes with a preset, professionally managed investment mix," Vanguard said on its website. "Each of these funds automatically rebalances itself and gradually becomes more conservative as your retirement date approaches."
If you'd like to take advantage of your retirement savings today, it could help to reduce high interest debt with a personal loan. Visit Credible to compare options, without affecting your credit score. 
How much should I invest in a 401(k)?
Participants should be investing at least 15% of their salary into tax-advantaged retirement plans such as 401(ks) and IRAs, according to an analysis by Fidelity Investments.
Here's how much people had saved on average at the end of 2021 broken down by age, according to Fidelity:
Under 25: $6,264
25-34: $37,211
35-44: $97,020
45-54: $179,200
55 to 64: $256,244
65+: $279,997
"If you're running behind, try increasing your contribution amount by a couple of percentage points when you can during your 30s," Fidelity said. "This is especially easy if you time the increase with any raises or bonuses you get. This way you don't feel any pinch in disposable income. In fact, it will help keep your spending in check if you live beneath, rather than above, your means."
"In your 40s, you have lots of financial obligations — typically a mortgage payment, and perhaps a family with all its related costs," Fidelity continued. "Still, it's important to defer a good portion of your income toward your 401(k) so you don't shortchange your golden years. You still have roughly 20 years before the conventional retirement age, so make the most of your savings opportunities."
If high-interest debt is getting in the way of your retirement savings, you could consider paying it down with a personal loan at a lower interest rate. Visit Credible to speak with a personal loan expert and get your questions answered. 
Have a finance-related question, but don't know who to ask? Email The Credible Money Expert at moneyexpert@credible.com and your question might be answered by Credible in our Money Expert column.