These are the most affordable states to buy a home
East Coast states are seeing most significant home price spikes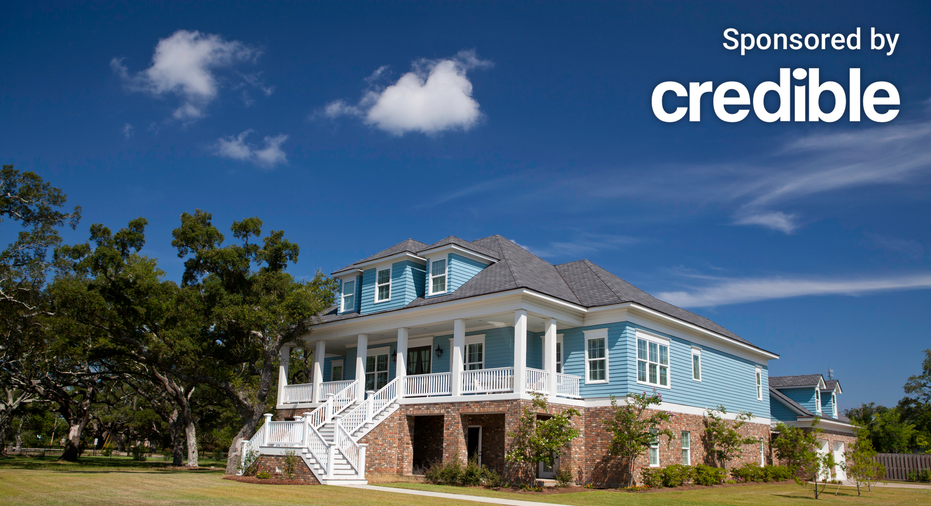 West Virginia is the most affordable place to live, according to a study by real estate company Agent Advice. Typical home prices in the state were $146,578 as of March 2023, according to the study. That's less than half the national average home price of $338,649, Agent Advice said. 
Here are the top 10 least expensive states to buy a home along with their typical home prices, based on Agent Advice's analysis. 
West Virginia: $146,578
Mississippi: $162,292
Arkansas: $178,744
Louisiana: $182,959
Oklahoma: $188,453
Kentucky: $190,037
Iowa: $200,038
Ohio: $205,800
Alabama: $206,044
Kansas: $210,742
Typical house prices decreased by 2% or $2,523 year-over-year in March, according to Agent Advice's analysis. However, homeowners have faced high home prices this past year despite the decrease. 
"Overall, there has been an increase in cost in the last three years throughout the nation," Agent Advice said in its report. "However, this research shows that there has also been a depreciation in multiple states over the last two years, showing a rise in more affordable housing.  
"In Louisiana, for example, typical house prices have reduced by 8% and $15,648 within the last two years," Agent Advice continued. "So, it will be interesting to see if this trend in the cost of housing will eventually decrease throughout the country."  
If you're looking to buy a home, it can help to shop around for the best mortgage rates. Visit Credible to compare options from different lenders without affecting your credit score.
HOME PRICE GROWTH CONTINUES TO DECLINE: CORELOGIC
East Coast states that saw highest home price increases in 2023
Rising mortgage rates and high home prices have severely impacted the housing market. But some states in particular have seen significant increases in home prices. Here are the 10 East Coast states that experienced the largest increase in home prices since 2021, as well as their increase percentage from that time period, according to an analysis by the New Jersey Real Estate Network. 
Florida: $385,157 (+35.16%)
Georgia: $311,253 (+29.55%)
North Carolina: $316,052 (+29.48%)
South Carolina: $279,015 (+29.31%)
Maine: $360,951 (+24.60%)
New Hampshire: $435,383 (+22.04%)
Delaware: $365,168 (+18.28%)
New Jersey: $457,044 (+17.79%)
Connecticut: $364,082 (+17.78%)
Rhode Island: $418,708 (+17.05%)
New York: $419,707 (+15.93%)
Pennsylvania: $248,121 (+15.81%)
Massachusetts: $568,244 (+13.37%)
"Growth in the housing market slowed during the pandemic, although there was an increase in people moving to suburban or rural areas due to companies choosing to implement work-from-home structures," The New Jersey Real Estate Network said in its report. "2021 saw a more rapid growth and this study shows that this has continued into 2023. Currently, the average price for a home in the U.S. is $339,048, up by 3.3% from last year.   
"The findings show that states with a lower population density are experiencing the highest increases," the report continued. "Florida is 13th in population density while Georgia is 23rd. This could mean that prospective homeowners are looking for quieter neighborhoods. It will be interesting to see if the next few months will follow the trend and prices will increase again." 
If you're looking to become a homeowner, you could benefit by shopping around for the best mortgage rate. Visit Credible to get your personalized rate in minutes from multiple lenders at once.
HOMEBUYERS ARE FINDING BETTER DEALS IN THESE CITIES, SURVEY SAYS
Will the housing market rebound?
This past year, would-be American homeowners have faced rising mortgage rates, high home prices and a shortage in available housing. Put together, these factors have contributed to a drop in demand, according to an analysis by Redfin.
The company's Homebuyer Demand Index, which gauges requests for home tours and other home-buying services from Redfin agents, was down 3% from a year ago. 
In addition, new listings were down 22% from last year, and the total number of homes for sale was down 17%, signaling the sharpest drop in a year and a half, Redfin said. However, the Federal Reserve's doubts over a recession and recent economic data may indicate a boost in housing demand could be looming. 
Since 2022, the Federal Reserve has raised interest rates 11 times in order to bring inflation down to its 2% target range. However. inflation ticked up to 3.2% in July, up from 3% in June, according to the latest consumer price index (CPI) report. That month, the Fed also announced another 25 basis point interest rate hike. However, there's evidence that the Fed's monetary policy is helping the central bank meet its goals, without tipping the nation into a recession. 
"This is hopeful news for the housing market in a few ways," Redfin Economic Research Lead Chen Zhao said in a statement. "Avoiding a recession means Americans will hold onto their jobs, for the most part, and feel more confident about purchasing big-ticket items like a house. Steady progress on taming inflation means that while mortgage rates will probably stay elevated for at least a few months, they're likely to start coming down before the end of the year. That should encourage some sellers and buyers to jump into the market."
If you're worried about high interest rates, you could find the best mortgage rate by comparing your options and shopping around. Visit Credible to speak with a mortgage expert and get your questions answered.
MANY AMERICANS STILL OPTIMISTIC ABOUT HOMEBUYING DESPITE TOUGH ECONOMIC BACKDROP: TD BANK

Have a finance-related question, but don't know who to ask? Email The Credible Money Expert at moneyexpert@credible.com and your question might be answered by Credible in our Money Expert column.