These states will get a bigger slice of Biden's $39 billion student loan forgiveness pie
Student loan borrowers will begin repayment on outstanding loan balances in October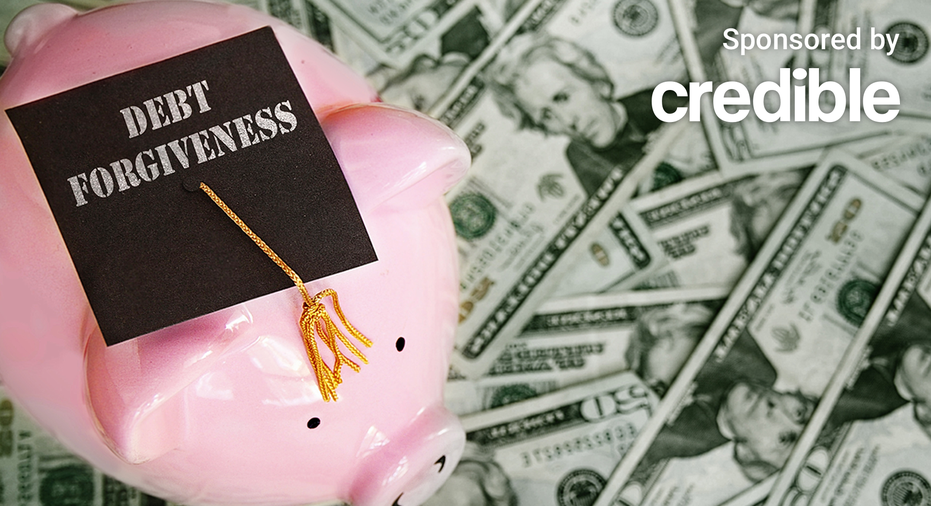 Changes to the Department of Education's income-driven repayment (IDR) plans mean some student loan borrowers can expect roughly $39 billion in federal student loan debt to be forgiven. Individually, borrowers in some states could expect to get close to $55,000 of student debt wiped away, according to Scholaroo's Student Loan Forgiveness Index.
Student loans cover between 25% and 50% of college tuition costs, and over 50% of borrowers have debt between $10,000 and $60,000, Scholaroo said. Georgia, Maryland, and Louisiana are expected to have the highest average federal student debt forgiveness for borrowers, with an estimated average of $54,774 forgiven, per borrower, according to the index. 
Here is the ranking of the 10 states that will have the highest amounts of student debt forgiven per borrower:
Georgia $55,206
Maryland $54,824
Louisiana $54,292
Utah $53,807
Colorado $53,658
Hawaii $53,373
Florida $53,343
Alaska $52,990
South Carolina $52,370
Tennessee $51,143
If you have private student loans, you won't benefit from SAVE or other government initiatives. You could consider reducing your monthly payments by refinancing your loans for a lower rate. Visit Credible to get your personalized rate in minutes.
RISING COSTS OF OWNING A CAR PUSHING MORE AMERICANS TO CONSIDER GOING CARLESS, SURVEY SAYS
SAVE plan makes the most significant impact on borrowers
The Department of Education said it would begin notifying 804,000 borrowers that they have a collective $39 billion in federal student loans eligible for automatic discharge under President Joe Biden's Saving on a Valuable Education (SAVE) plan.
The IDR plan would reduce the monthly payment to $0 for borrowers earning $32,800 a year or less, translating to roughly $15 an hour.
Additionally, borrowers with an original balance of $12,000 or less will receive forgiveness of any remaining balance after making 10 years of payments, with the maximum repayment period before forgiveness rising by one year for every additional $1,000 borrowed, the White House said in a statement. 
The program promises savings of at least $1,000 a year for borrowers earning above that threshold compared to other IDR plans.
This new IDR plan was announced in the wake of the Supreme Court's decision to strike down Biden's student loan forgiveness plan. 
If you hold private student loans, you won't be enrolled in a federal income-driven repayment plan, but you could refinance your loans to a lower rate. Visit Credible to compare options from different lenders without affecting your credit score.
HERE'S HOW TO SIGN UP FOR BIDEN'S NEW STUDENT LOAN REPAYMENT PLAN SAVE
Student loan payments resume in October
Borrowers must begin payments again in October on any remaining federal student loan balances. Interest on the loans will start in September. 
Here's what you should be doing to prepare for repayments:
Make sure you can log on to the U.S. Department of Education's website at studentaid.gov and that your contact information is up-to-date and accurate. Also, check that you can log on to your student loans servicer's website and that they have your correct information.
Determine your loan payment amount by logging into your student loan servicer's website.
If your student loan defaulted before March 13, 2020, you may be eligible for the U.S. Department of Education's Fresh Start program.
Borrowers should also be on the alert for student loan debt relief scams. The Federal Trade Commission (FTC) said scammers would likely start sending out mass texts and robocalls, promising help repaying loans, often charging money and asking for personal information.
"There's nothing a company can do that you can't do yourself for free," the FTC said.
If you have private student loans, you could consider lowering your monthly payments by refinancing your loans to a lower rate. Visit Credible to speak with a personal loan expert and get your questions answered.
MOST CONSUMERS AREN'T SOLD ON THE BENEFITS OF BUY NOW, PAY LATER: REPORT
Have a finance-related question, but don't know who to ask? Email The Credible Money Expert at moneyexpert@credible.com and your question might be answered by Credible in our Money Expert column.