Car dealers are worried about the impact of high-interest rates and weak economy: Survey
Credit availability another big challenge for car business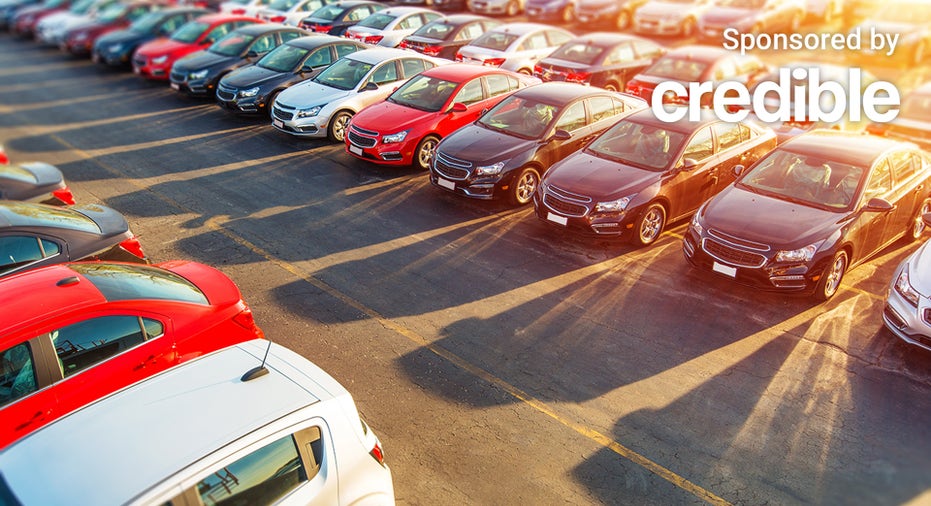 The soured outlook on vehicle sales is no longer because of supply issues. Car dealers are worried about the impact of high borrowing costs and a recession will have on vehicle demand, according to a recent survey. 
Of the franchised and independent dealer respondents, 55% said the economy, and 53% said interest rates were the top two factors holding back business, the Cox Automotive survey said. Independent dealers selling used cars only had a more negative outlook of the market for the months ahead.
"Our latest dealer sentiment index clearly illustrates how the market has shifted in the past year," Cox Automotive Chief Economist Jonathan Smoke said. "The new-vehicle market's most acute inventory issues are in the rearview mirror now. Dealers are now facing an uncertain economy and high loan rates that are keeping many would-be buyers on the sidelines."
If you are looking to save money on your car costs, you could consider changing your auto insurance provider to get a lower monthly rate. Visit Credible to shop around and find your personalized premium without affecting your credit score.
THESE TWO FACTORS COULD BE DRIVING YOUR CAR INSURANCE COSTS UP
Lower demand may push some dealers to drop prices
The drag on vehicle demand could push some dealers to lower the sticker price on cars, according to the survey.  Both franchised and independent dealer respondents said they felt pressured to lower prices to stimulate sales. 
Although the price pressure index dropped slightly to 58 in the second quarter, it remained well above the 41 registered a year ago when interest rates were lower and inventory was tighter. Most dealers felt less pressure to lower prices, as a result, according to the survey. 
Dealers also said they felt better about the new vehicle market than used vehicle sales. They rated the new vehicle sales environment at 58, up from 52 one year ago. The used vehicle market was rated 42, down from 47 a year ago and near an all-time low. 
One way to save on auto costs is to lower your car insurance rates. If you are shopping for new auto insurance, you can use the Credible marketplace to compare multiple providers and find your personalized rate in minutes without affecting your credit score.
MORE STUDENTS TURNING TO FEDERAL AND PRIVATE STUDENT LOANS TO FINANCE COLLEGE: SURVEY
Access to credit, tighter
Even with lower prices might, consumers might still struggle with access to credit, according to the survey.
The Federal Reserve raised rates 10 times in 2022 and 2023 to bring inflation down to a 2% target, raising rates by another 25 basis points at its May meeting. The strict monetary policy has pushed borrowing rates higher and driven banks to tighten lending criteria, which has presented another challenge for dealers this year.
The lack of credit availability for consumers increased significantly quarter over, with 30% of dealers citing this as a challenge in the second quarter, compared to 26% in the previous quarter and only 17% last year, according to the survey,
"Given an uncertain economic outlook and the Federal Reserve likely to tighten monetary conditions further, auto loan credit availability is more likely to worsen than improve in 2023," Cox Automotive said in a second survey. "In addition to the Fed increasing rates, concerns about stability in the banking sector are leading more broadly to tighter credit conditions. 
"Lenders are also likely to tighten standards if loan performance continues to deteriorate," the survey said. "The biggest worry for credit access would be in the case of a recession unfolding, in which we would expect to see credit tighten substantially as job losses always lead to higher loan defaults."
If you are struggling with rising prices and want to save money, you could consider finding a new auto insurance provider to lower your monthly premium. Visit Credible to compare multiple car insurance providers at once and choose the one with the best rate for you.
HOMEBUYERS ARE FINDING BETTER DEALS IN THESE CITIES, SURVEY SAYS
Have a finance-related question, but don't know who to ask? Email The Credible Money Expert at moneyexpert@credible.com and your question might be answered by Credible in our Money Expert column.